We are excited to offer Zero-interest Payment Plans to our clients, through PayRight!
Take home your products within 2-4 weeks!
You choose the payment plan term, from 3-12 months.
Zero Interest.
No exit fees if you pay it off quicker.
Minimum 20% deposit required on the day, and Approval is done in 10 minutes.
Low, capped price fees.
As an example, purchase a $2000 product with a 20% ($400) deposit, and pay it off over 12 months, at only approx $11 per month in fees.
Let's arrange your payment plan today, so you can start enjoying your products straight away.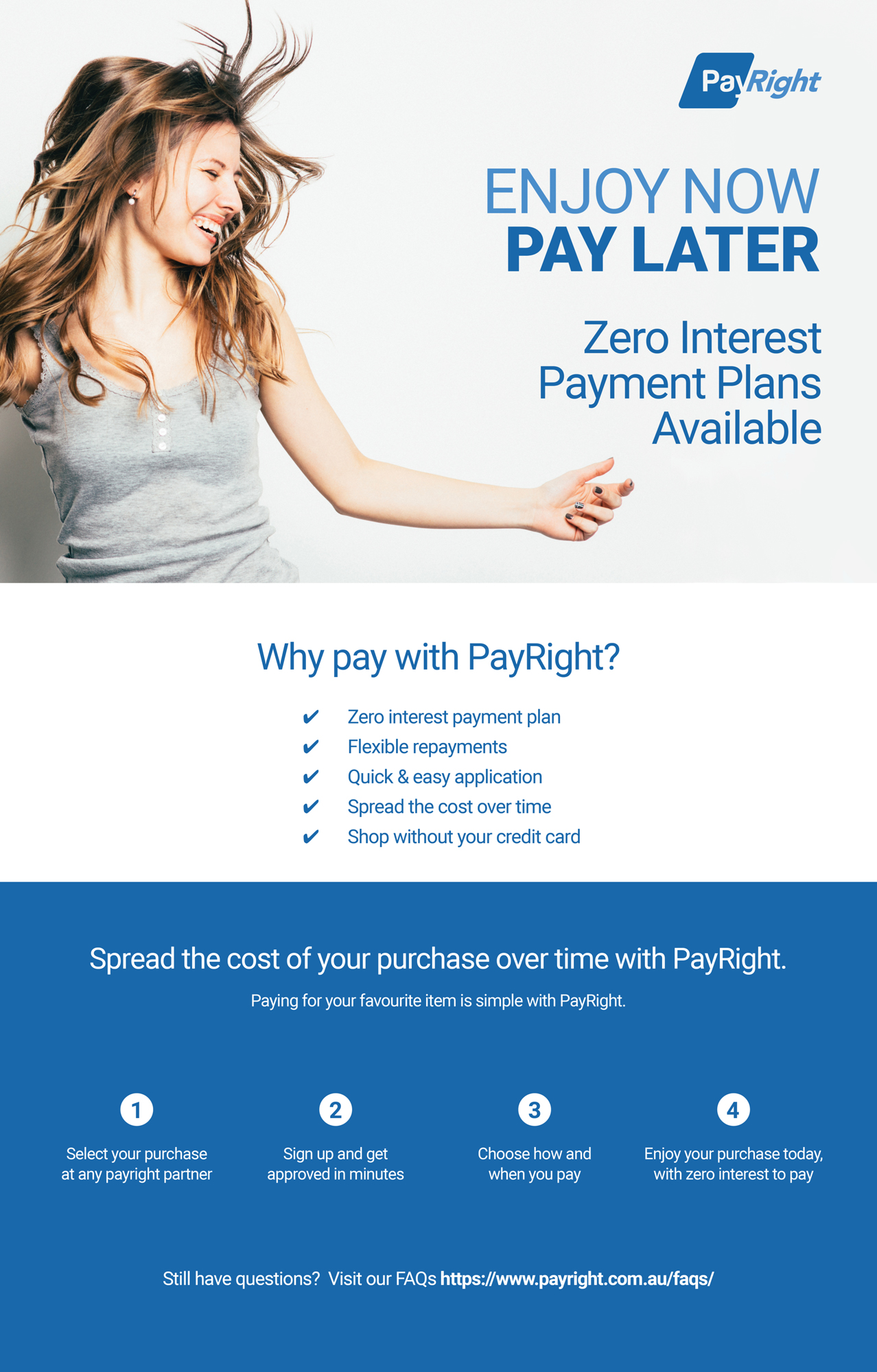 Yes, I'd love to book a session!