THANKYOU FOR CHOOSING THE NEWBORN STUDIO!
While you're looking for a Newborn or Family Photographer, consider this…
You're hiring a specialist Newborn Photographer for a reason – you're trusting us with your precious Newborn baby, that we can safely and gently pose them, photograph them, and provide you with something that you cannot source yourself – beautiful, high end, crafted portraits of your baby.
Our Wall Art is beautiful, high quality, and guaranteed for 75+ years, AND, fully installed on your walls at home, by our insured and qualified hanging contractor. We want nothing but the best for you, so we won't be leaving your frame at the door to collect it. When you order a Frame, Canvas, or Acrylic collection with us, there's no need to lift a hammer. Our service includes hanging your Wall Art in your home.
That's what we love the most, handing over beautiful finished artwork.
Read on for our Portrait session inclusions, and how to book your next Family or Newborn Portraits with us.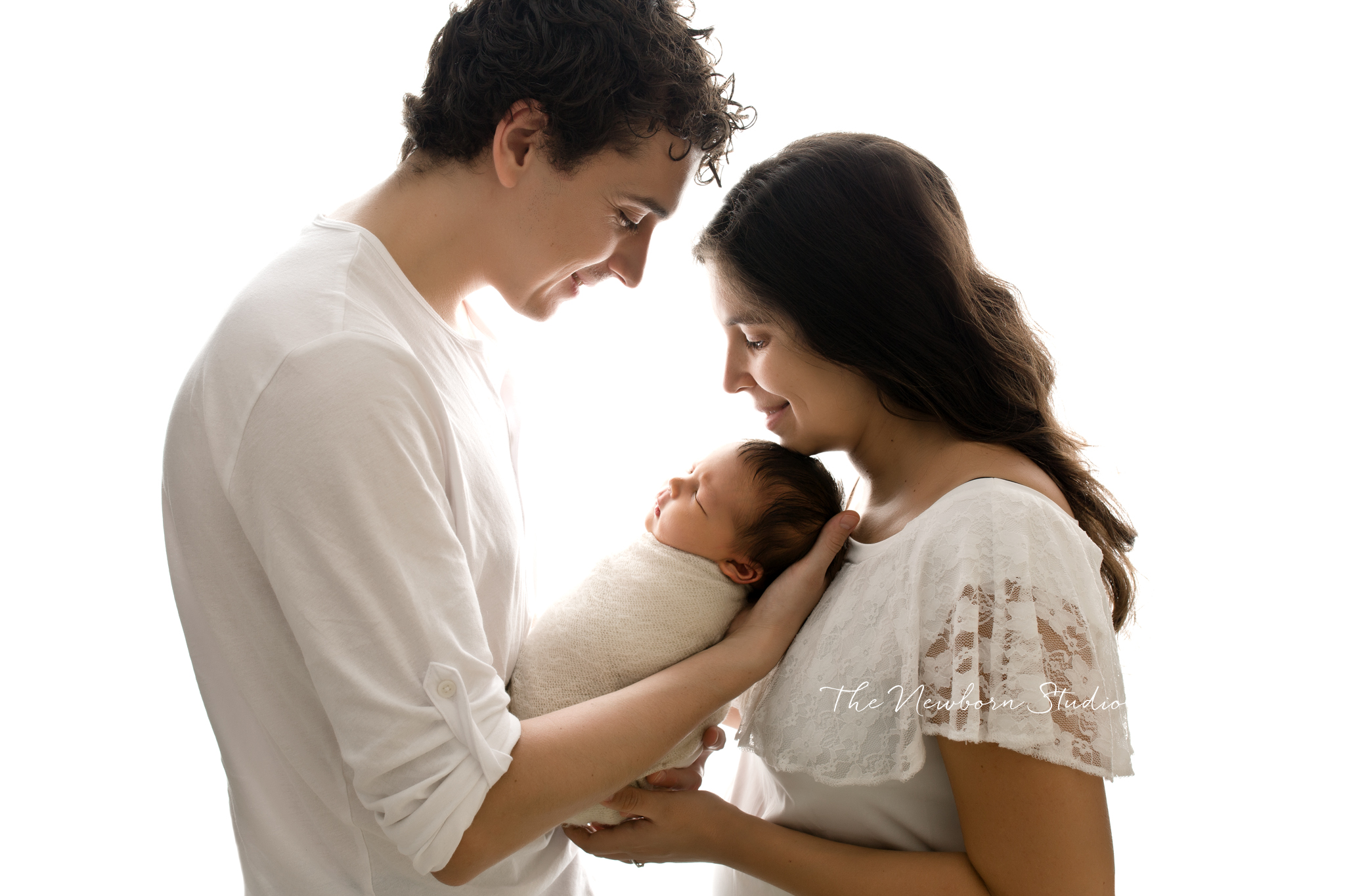 WHAT'S INCLUDED IN A PORTRAIT SESSION?
We are unlike other Photographers, in that we bring a full Custom Portrait Experience, from your planning consultation, to delivery and installation of your products.
STYLING & PLANNING CONSULTATION
Your Custom Portrait experience starts with a planning consultation over the phone or in person in our studio. Be prepared to brag about your gorgeous children, or share the excitement for your impending newborn! Or, make an appointment and pop into the studio, so we can show you our beautiful range of colours and textures, and start planning your sessions together. We'll be chatting about your family, and your home – it's important for us to find out your home furnishings, colours and textures, as well as your children, impending newborn, and what you cherish the most, so we can recommend the best products to suit.
Phone calls and personal chats are important to us, so we can really get to know you, and best provide you with a great experience, from start to finish. Claire will be your go-to person from the start when you enquire, through to your photo session, ordering appointment, and product handover, and that's important so that we photograph exactly what you are after, and transition to provide you with the perfect products and Wall art to suit your home. Nothing makes us happier than knowing we've captured your family just as you wanted.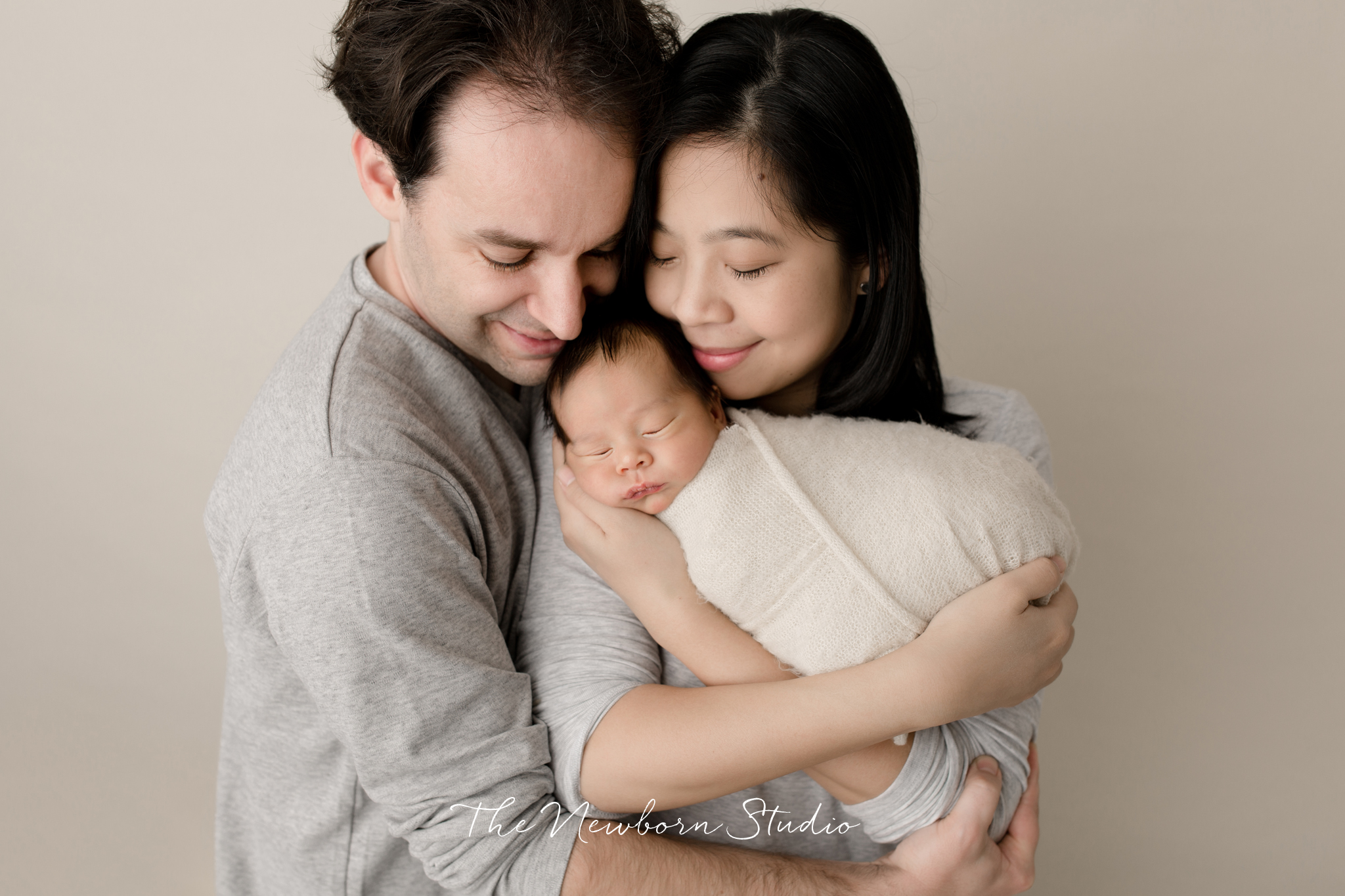 YOUR PHOTOGRAPHIC SESSION
Once we've found out more about you and your children, it's time to capture the essence of your family at your photographic session.
Your Newborn photographic session will be relaxing and calm, as Claire works with your baby to gently pose and photograph baby, and make sure we have captured those important loving sibling cuddles, first new-family hugs, and teeny little baby eyelashes and toes. Newborn sessions allow enough time for feeding, settling and shushing baby to sleep, as well as photographs with parents and siblings…. and occasionally, the furr-sibling, too! Once we've photographed the family and siblings, it's time for you to sit back and relax, have a coffee and watch your babe star at their first photography session.
Family portraits, Cake Smash and children's sessions are full of fun and games! Be prepared to laugh a lot, tickle the kids, and watch as Claire interacts with your little ones. Claire started out her photography career, photographing over 60,000 young children in Kindergartens all over Australia, before opening up her own home photographic studio – so she's seen it all, from the downright meltdowns, to the belly laughs and cheeky grins. Claire is 100% happy to sit on the ground and play games with the kids, to coax out their little personalities.  There'll be no saying "cheese" or pushing children to behave and smile… in our sessions, the best way to make a child happy, is to make the child happy 🙂 Claire does this with gentle reassurance first, and usually ends up with her swinging children around like rockets by the time we finish 🙂
Rest assured, whatever your session type, we will work with your family to create lasting memories, while having a great time!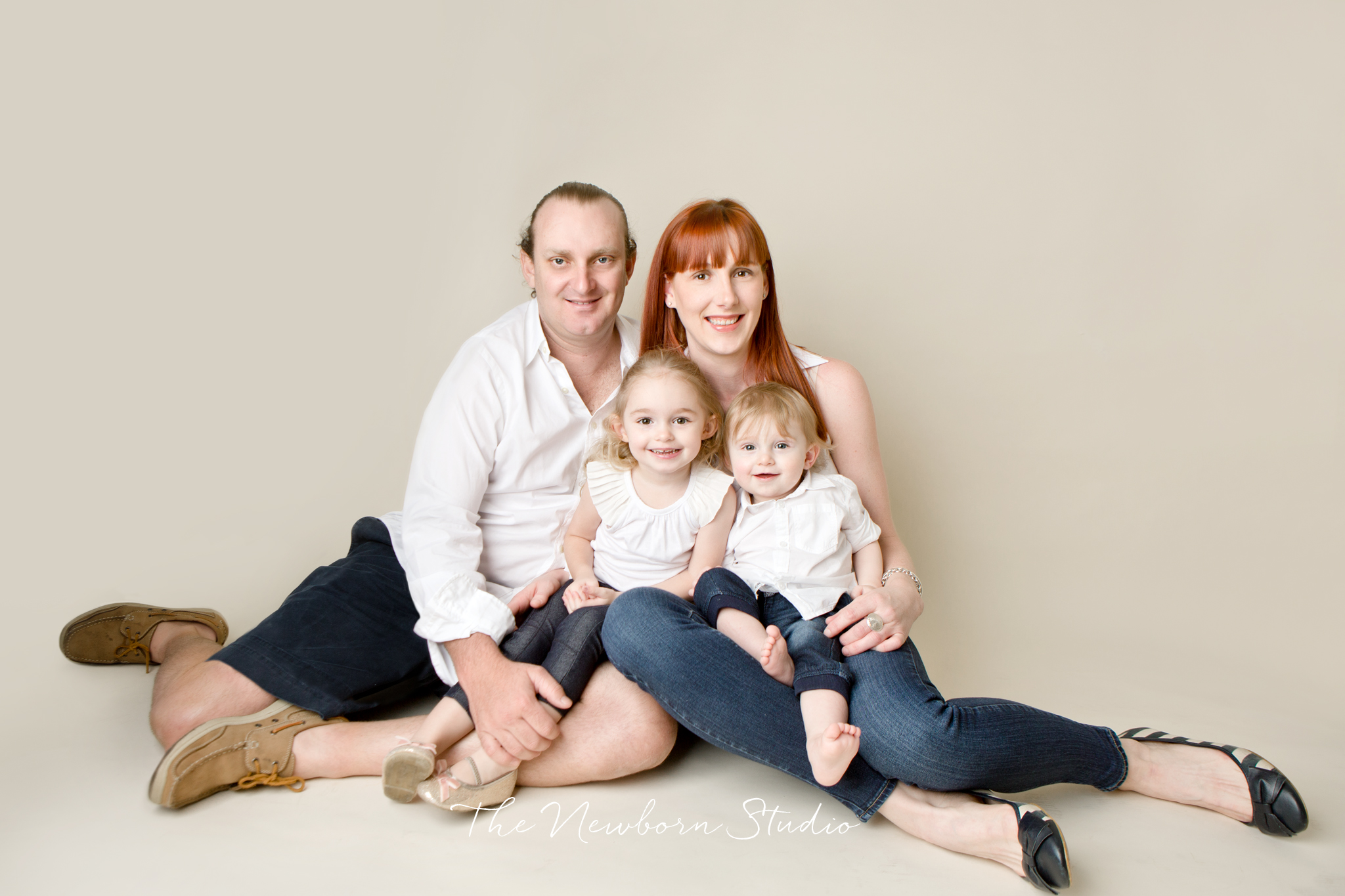 DESIGN & ORDERING APPOINTMENT
After your session, we'll be busting to show you all your photographs, just as much as you'll be excited to see them!
Firstly, we make sure to show you 1 sneak-peek photo on social media, on the same day as your session, so you can tag your friends and share the love.
Then, within the week after your session, we'll invite you back to the studio for your Ordering Appointment, to view your photographs, choose your favourites, and place your product order. Your order is confirmed with a 50% deposit, or full payment, then we'll start work on your photographs, and get them ready to send to our lab for printing and product assembling.
We realise that it's another commitment to bring a newborn baby back to our studio, but rest assured, it's MUCH easier to choose your photographs here in our studio, than at home, with all the other goings-on of life happening as well. Plus, in the studio, you're face to face with our products, and that's a whole lot easier to choose when you can see them, handle them, and choose album cover options, colours, and sizes, without to-and-fro emails from us.
When placing your product order, you also have the option of PayRight payment plans. Approval takes 5 minutes in the studio, with a fairly clean credit history. Choose your loan time of 3-12 months, and take home your products as soon as they're ready, while you pay them off gently. Fees are low, around $12/month, and there are no exit fees if you choose to pay them off quicker. Easy!
We also understand that some of our clients travel 1.5 hours or more to see us, and for those clients, we're happy to offer your Ordering Appointment online over a Zoom call, at a time suitable to both of us.
Once your order is placed, turnaround times are around 2 weeks for prints, or 3-5 weeks for Albums/Wall Art, depending on your product.
And did we mention, all Wall Art is installed for you, in your home, at no cost? That's right, we have our own contracted installer who will visit your home, and hang your artwork perfectly. So, hide hubby's hammer…. it won't be needed 🙂

Yes, I'd love to book a session!