The Newborn Studio welcomes professional Photographers to join us for an intimate 1:1 or 2:1 Newborn Posing session.
1:1 Private session (4 hours) $850
2:1 Bring-a-Friend session (4 hours) $700 each
Learn our favourite Newborn poses, that you can easily use in your own Newborn client sessions, with only a couple of beautiful, simple props. You'll be hands-on and working with our Newborn and parents, as you learn to pose parents, direct lighting, and perfect your poses. Includes snacks, drinks and basic editing overview.
40km exclusion zone from our home studio in Murrumba Downs, Brisbane North.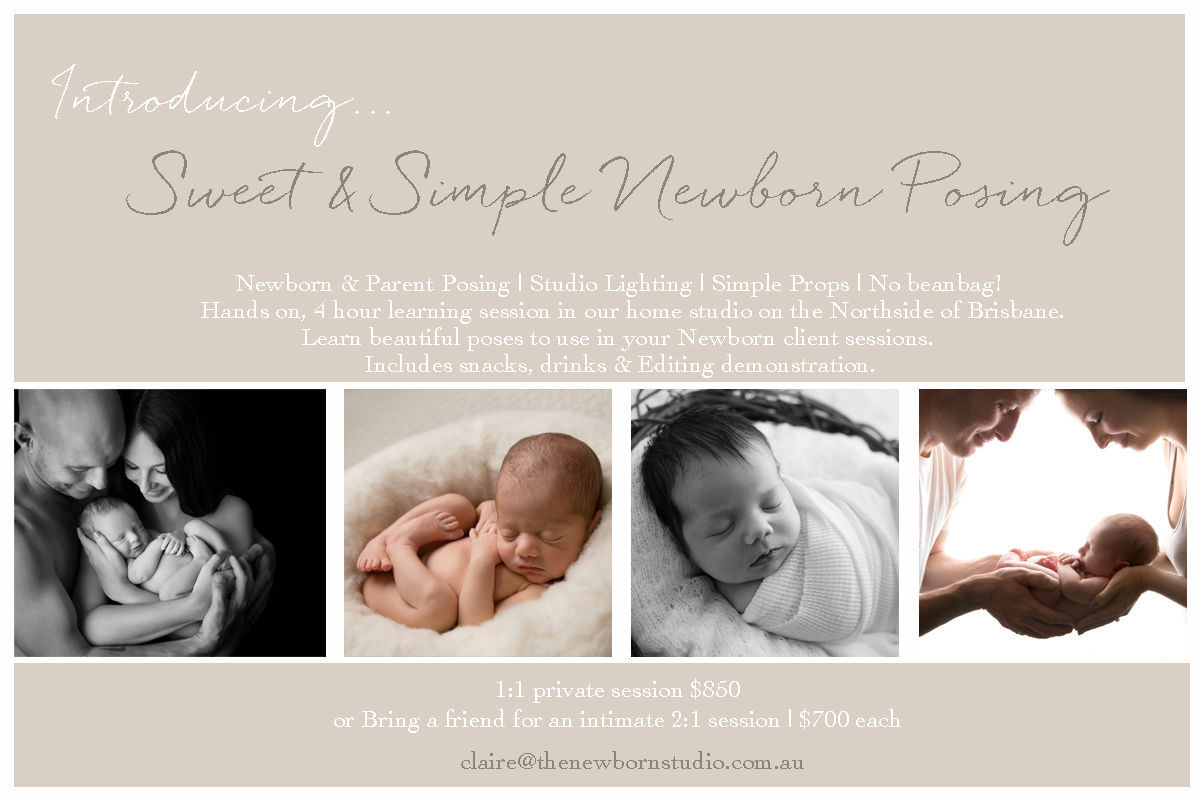 Register here and we will be in contact with you with available upcoming dates.