Christmas is coming up super fast, and our Gift Certificates are the perfect last-minute present!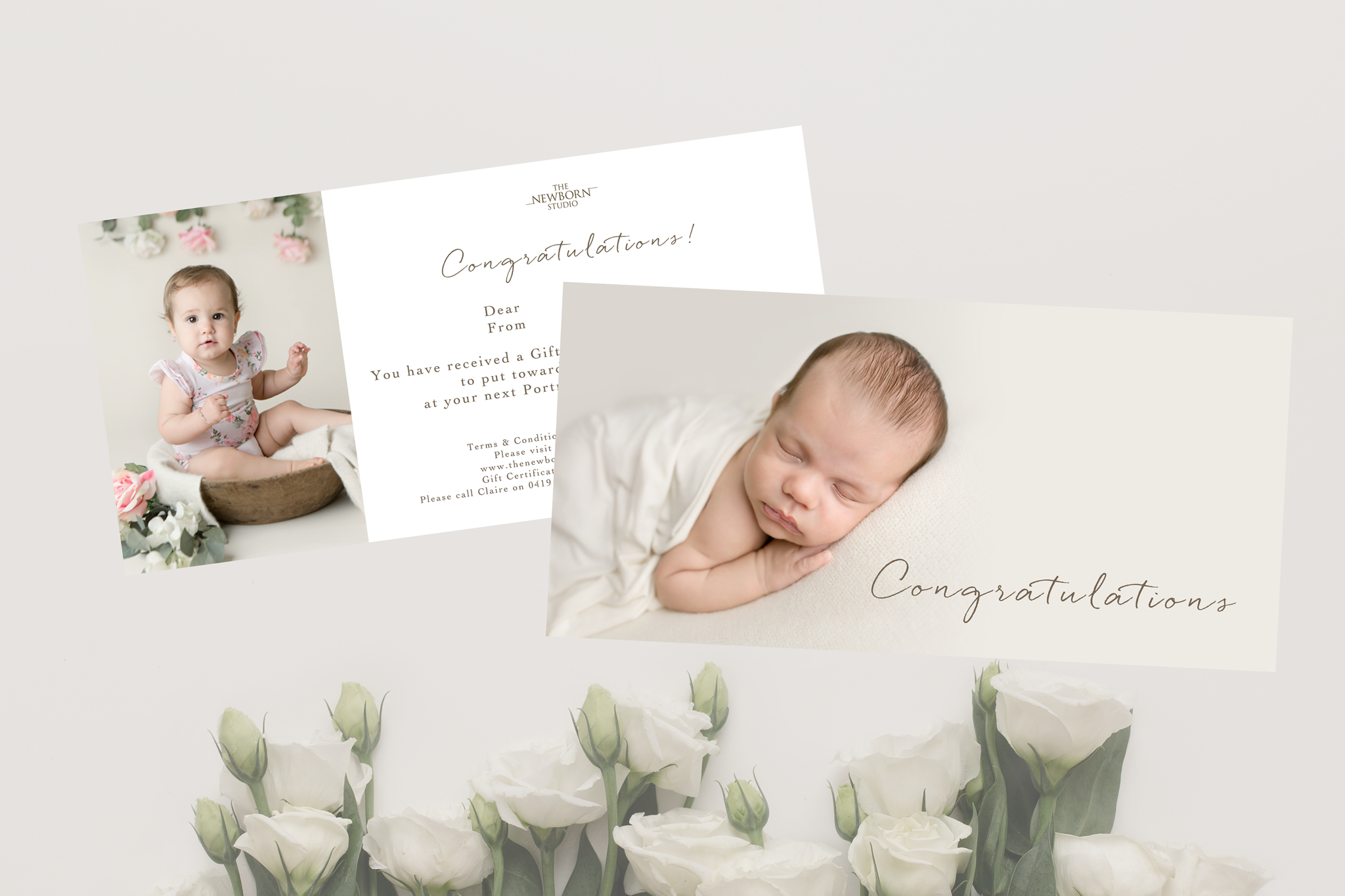 Celebrate friends and family by contributing to their Newborn photography session. A Gift Certificate allows you the purchaser, to shower your friends and family with extra love, and extra prints and products from their beautiful session.
Because let's face it… when we go shopping for a baby-shower gift, it's usually about us, and what we want to give to our friends…. but the truth is, we're spending all this money cluttering up our house and our friends houses with baby paraphernalia, they don't want or need!
Baby can only wear so many 0000 singlets and onesies… newborn nappies only last 3 or 4 weeks…. nappy cakes are just, no……… and my eldest is 8 years old, and we STILL have a random assortment of baby-shower-gifts that didn't get used for any of our 3 kids! Random baby washes, cotton wool balls (good for craft, though – keep those!), body cream, bottom cream, allllll the creams we never used….
Those beautiful, soft baby towels and wraps are so gorgeous while baby is little – and then they're a downright PITA. Once our kids were past the baby-wrap stage – true fact – we donated ALL of the soft baby throws and wraps to our local RSPCA for puppies and cats bedding.
Yep. You don't need 25 different fluffy throws. They WILL end up in the Salvo's bin, or hopefully in an animal shelter.
So, buy something your friends WANT and NEED.
Photographs.
If your home burnt down today, you wouldn't run out the door with armfuls of toys, baby throws, bedding or body products. You grab your kids, your animals, and your photos. Photos are life. Photos are proof. Photos are love, security, and promise.
Put all creams aside and invest in your friend's family history.