Introducing, Boho Babies & Boho Bellies!
Our studio will be open one day per month, to capture your gorgeous little ones, or your growing pregnant belly, in a beautiful, natural Boho style! The setup remains the same so you can drop in every month as your baby and belly grows.
Simply pre-purchase your session, and drop into our Studio on the day at your chosen time.
Perfect for babies, children or toddlers of any age.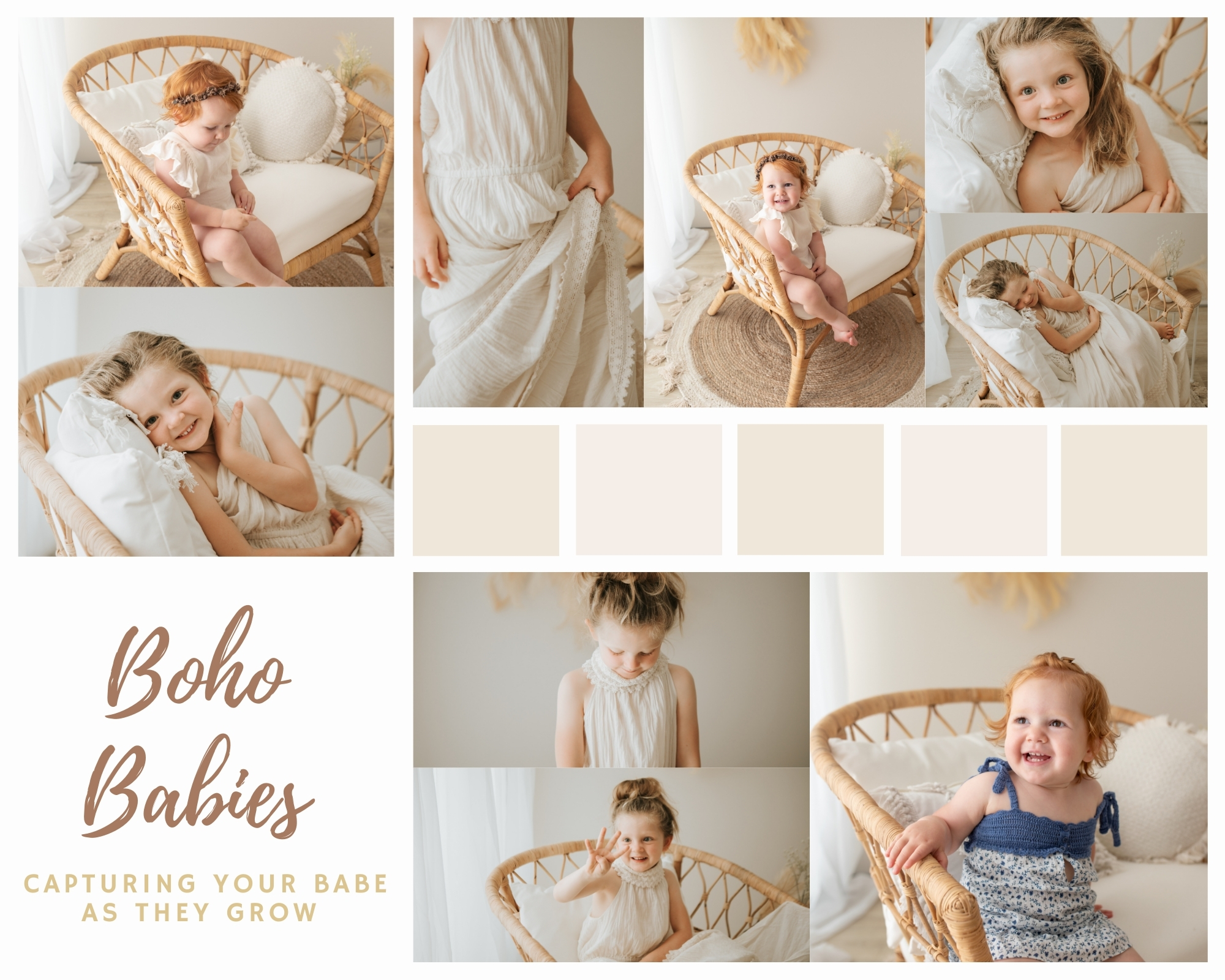 Boho Bellies… the ultimate Pregnancy timeline! Capturing your growing belly in the most gorgeous, natural way.
Interested in a Newborn session too? Book 5 Belly sessions, and save $170 off our Newborn session fee.