Brand new for 2021…. introducing, Boho Babies & Boho Bellies!
Starting January 2021, we are offering Boho Babies & Boho Bellies sessions, specifically to capture those little babes and growing bellies!
Our Studio will be open ONE DAY per month with our beautiful Boho styled setup.
The setup remains the same so you can drop in every month for a beautiful, styled session, capturing your boho pregnancy belly or your babe as they grow.
Simply register and pay for your session, and drop into our Studio on the day at your chosen time.
Perfect for babies, children or toddlers of any age.
Boho Babies
$39 – 3 Digital Images – 10 minute session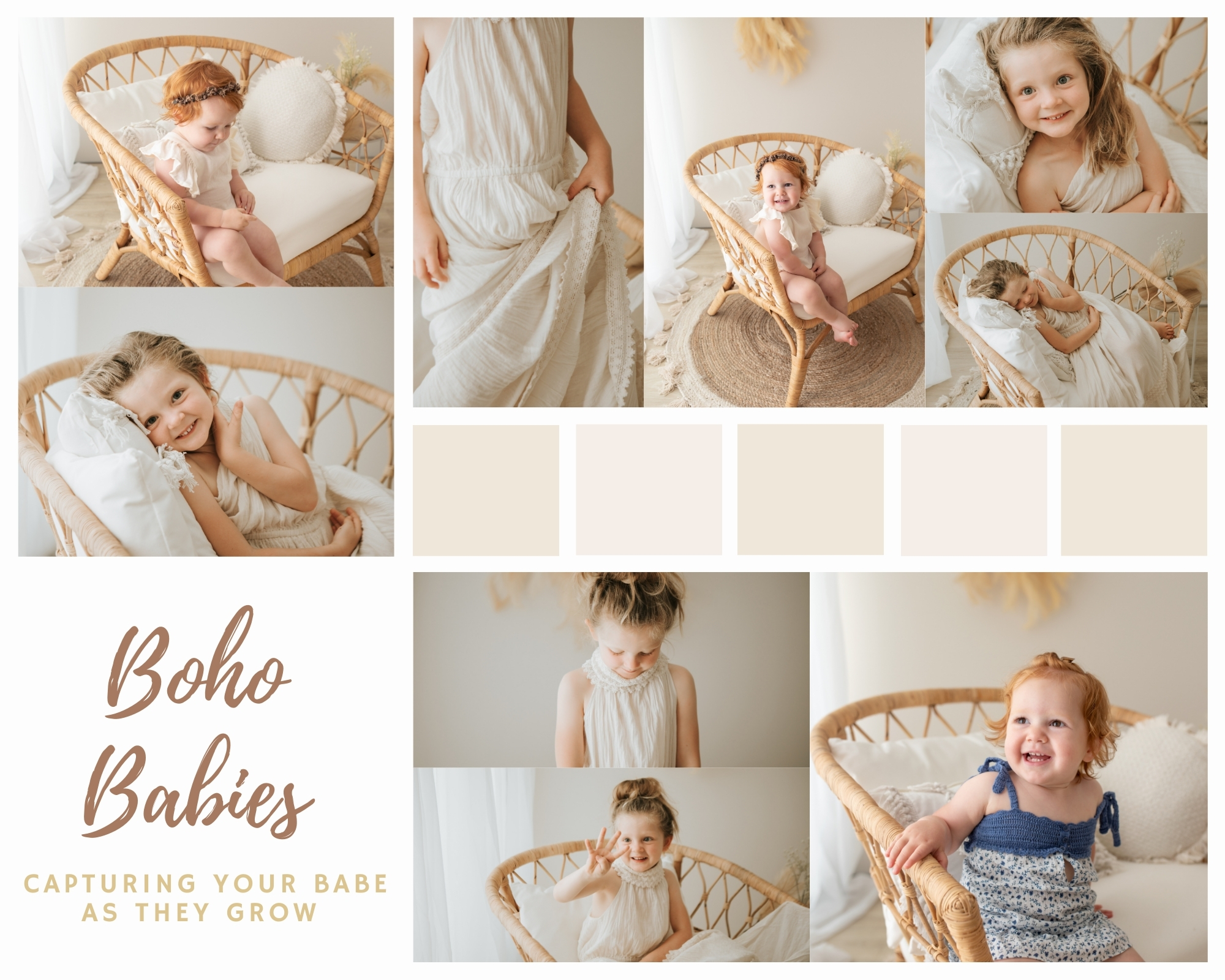 Boho Bellies captures your growing belly each month, from those first early weeks when you find out you're pregnant, to the last days before your baby delivers, and beyond! This is the ultimate pregnancy timeline, but definitely not cheesy and boring!
If you'd love beautiful boho pregnancy photographs of your journey in 2021, Boho Bellies is for you.
Simply register your session every month, or pre-book in advance so every month is penciled in your calendar!
Visit our studio for your 10 minute session so we can capture your growing belly.
Book 5+ Boho Bellies sessions during your pregnancy, and book your Newborn session for only $50! (save $150).
Boho Bellies
$39 – 3 Digital Images – 10 minute session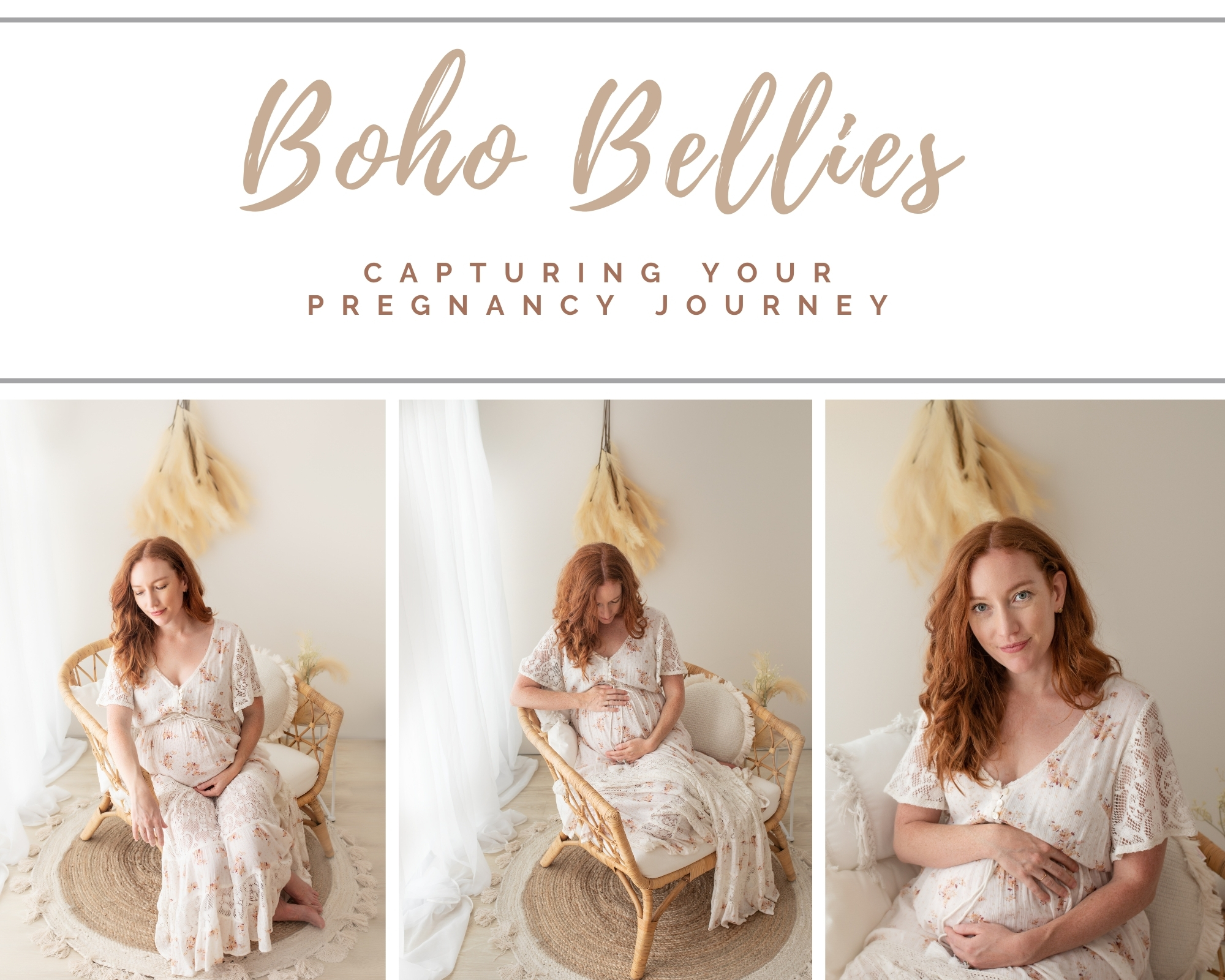 Limited times available. Covid procedures apply.
NO Sibling or family photos. Prices are for one individual child or Maternity Mumma only. Please book one session per person.
Boho Babies and Boho Bellies session date is ONE date per month, on a specified date.
Dates and times are set in advance and cannot be changed to accommodate clients.
3 Digital Images are sent via Digital Download. 3 best images are chosen by Photographer.
REGISTER FIRST FOR YOUR CHOSEN TIME!
TUESDAY 12TH JANUARY, 2021
Add these dates to your diary!
Session times are 9am-midday and 7-8pm (maternity only).
FEBRUARY: Monday 8th February
MARCH: Tuesday 9th March
APRIL: Monday 12th April