Family connections & memories are made with Family Photography
Welcome! 
I'm Claire, a family photographer and I love capturing gorgeous family photography for my Brisbane families.
So let's grab your beautiful family, and head outdoors to one of our favourite Brisbane locations for family photos filled with love, joy and connection, and a few crazy family tickles.
family portrait pricing $995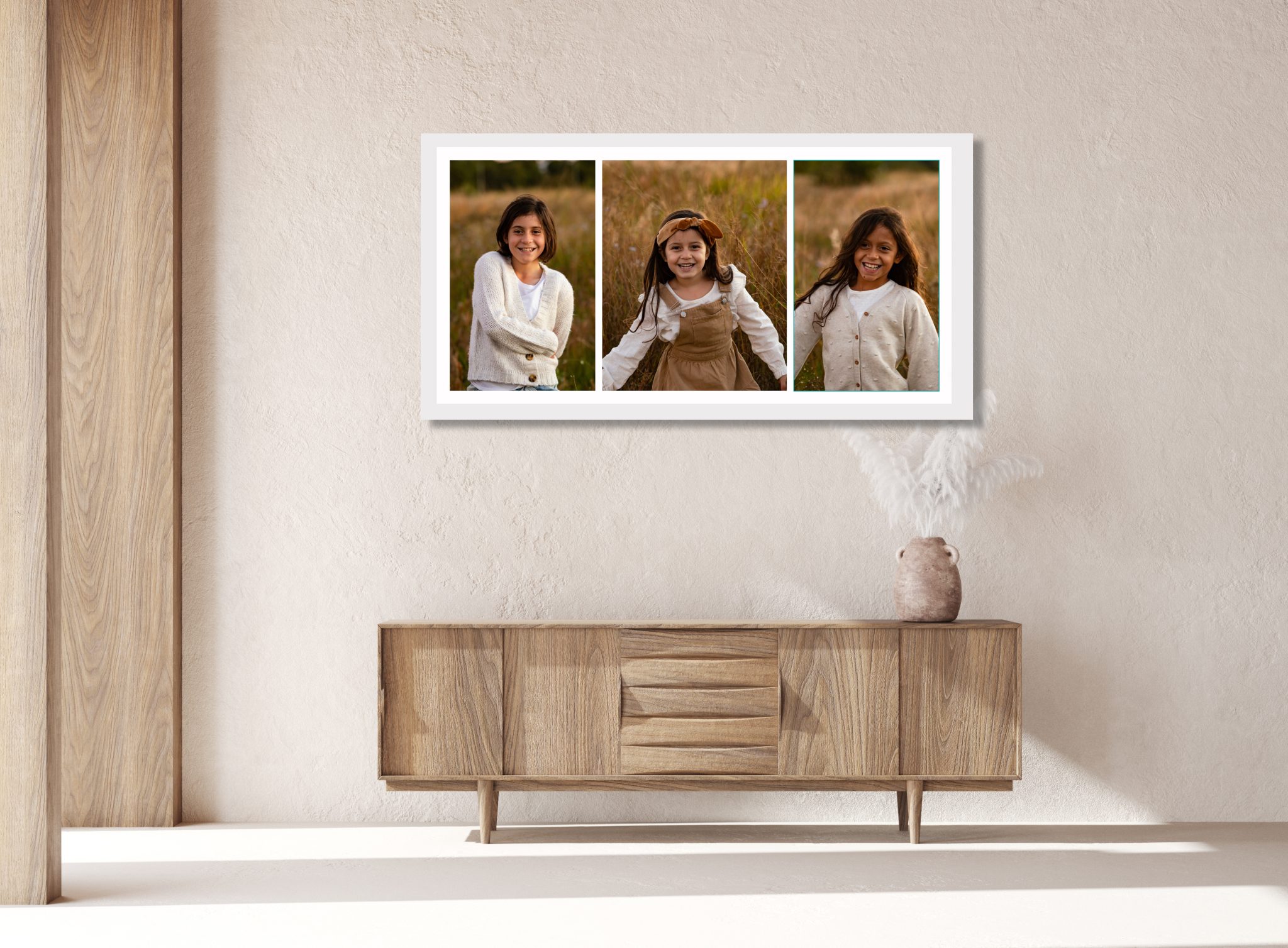 We've made it super-simple to book your Family Portrait photography session!
Our base Family Portrait package is $995, and includes 10 Digital Images.
Simply start here, then add more products that you love!
We'll start by planning your family session, and chat about your fave location, wardrobe tips, and how to prepare.
Next, we'll enjoy a fun photography session together, outdoors in the beautiful sunset!
Finally, I'll invite you to view your favourite photographs with me, choose the best ones, and place your product order.
And the bonus – any Wall Art you order is professionally installed on your walls! It can't get easier than that.
family portrait locations
The location choice and timing of your Family Portrait session is huge, and can make or break your photography session, being in the wrong place at the wrong time of day.
We're the experts in Family Portraits, and we're here to guide you in the best locations for your family!
Do you have a particular spot you'd love? Let me know! Otherwise, simply choose the look and feel of your session, and we'll head there for your Family Portraits!
1. location - north lakes field
We've been photographing at this gorgeous open field at North Lakes for yeeears! So long! In fact, some of these gorgeous kiddies are now big brothers and sisters, with generations of families being photographed in the same place!
North Lakes is easily accessible by car, but very popular with other photographers… so you'll probably see a few groups of people here! But it's all ok, it's a massive field with lots of areas.
The sun sets quite late at North Lakes, as it's open with only grass and gravel roads, so if you're planning a session here, it will be held just before sunset, while the sun is going down.
It's a beautiful field, and as you can see, SO very popular with my clients.
2. location - Bribie island
Bribie Island is spectacular for Family Portraits! What better way to capture your family, than allowing your kiddies to run free on the sand, with big hugs and family tickles.
Choose a sunrise or sunset session, and take advantage of the beautiful clean beaches, and stunning bush scenery in the same location. Bribie is a beautiful location for your upcoming Family Portrait or Maternity session!
Our Petrie location is a beautiful bushy area, with gravel pathways and little pockets of gorgeous sunlight!
I've photographed sooo many sessions at Petrie, and I know where the sunlight lands in the best spots at the best times!
Petrie is only 10 minutes from our home studio, easily accessible by car, with toilets onsite. This location is stunning, compact, and best for small families, maternity sessions, or couple shoots.
Let's plan your next session at Petrie! 
The beautiful hills of Dayboro are calling! 
This location is stunning, so quiet, serene, and perfect for those country-style photographs.
With beautiful rustic gates, long gravel roads, hills, cows and (more cows!), it's a beautiful place to be for your photographic session.
We'll take advantage of the winding gravel roads as a backdrop for your photos, whether for an extended family, or corporate headshots, it's a gorgeous place to be!
your Brisbane family photography session
Before your session we'll chat about styling and wardrobe choices, to ensure your family is looking spick and span!
Then we'll plan a beautiful location for your family portrait, which takes approximately 1.5 hours. It's a totally fun and relaxed session and is held around an hour before sunset when the light is most flattering.
during your family photos
Family photography is about capturing authentic family moments. So all family sessions are completely relaxed, full of laughs and fun.
We'll simply spend an hour enjoying an outdoor adventure with your kids, while I capture their cute little personalities and the love you all share.
after your family photography
After your family photography session, you'll visit my Murrumba Downs studio, just 27km north of Brisbane, for your gallery reveal and design session.
You'll get to relive the fun and laughter of your family session as I help you choose the perfect artwork to display your photos in your home.
book your brisbane family photography
If I sound like the perfect family photographer to capture your family photos, please leave your details below or call 0419 657 120.
I can't wait to meet you!
Claire x
Master Family Photographer in Brisbane
ready to book your family photography session?