12 month Cake Smash sessions
Congratulations, your baby is turning ONE!
Cake Smash sessions are a super fun way to celebrate, with your baby getting a little (lot!) messy, and having the time of their lives.
Choose from either a Cake Smash (with our beautiful cakes supplied by our favourite bakers), or a Fresh Fruit or Pancake Smash, depending on your baby's needs.
Each Cake Smash session includes a Baby Session beforehand, (including other siblings if you like!), a beautiful customised large cake, Styling, decorations, balloons, and anything else we need to make it perfect for your baby 🙂 We also love celebrating with a Milk Bath session at the end, so your baby can splash around with some bubbles, and clean off at the same time.
Simply choose your favourite theme, colour, or outfit, and we'll style the session to suit!
Cake Smash sessions are only $650,
including 15 Digital Images and a beautiful 12 inch Framed Print.

6-8 months Sitter Sessions
Your newborn babe is growing quickly, and it's time to update and capture baby's newest milestones!
Our favourite age to capture "Sitter" babies is around 6-8 months, where baby is sitting comfortably, unassisted, but not yet crawling. If your babe is nearly 6 months old, now is the time to get in touch! Baby "Sitter" sessions are beautiful, simple 45 minute Studio sessions, and available at any time throughout the year, so contact us now to book!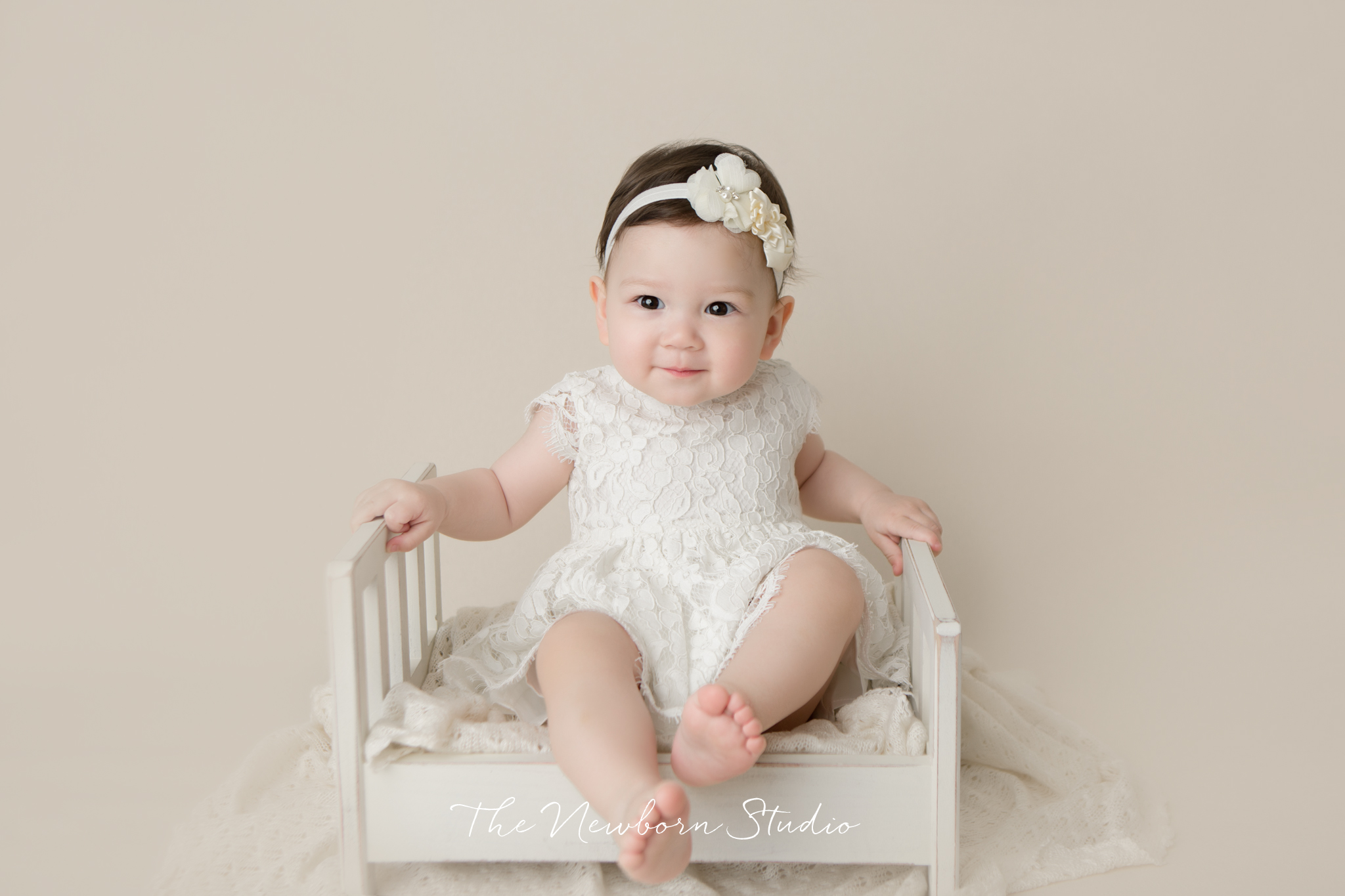 Sitter sessions : $550 including 15 Digital Images and one 8×12 inch Matted print.
Yes, I'd love to book a Cake Smash or Baby Sitter session!
Please include baby's name and birthday on your enquiry.