Christmas looks so different in 2020, with many shopping centres unable to host Santa sessions, unable to have children sit with Santa and whisper secret Christmas wishes, and some festivities cancelled.
But, we are here to turn this year around, celebrate this crazy year with you, and bring some joy and happiness to families as we enter the Christmas time, and at a cheaper price for you, too!
Update – Christmas Availability
We are 99% booked out over 5 days!
Only a couple of sessions remaining, see the booking calendar below.

Did someone say SANTA?
Yes! Santa will be appearing in your Christmas photographs!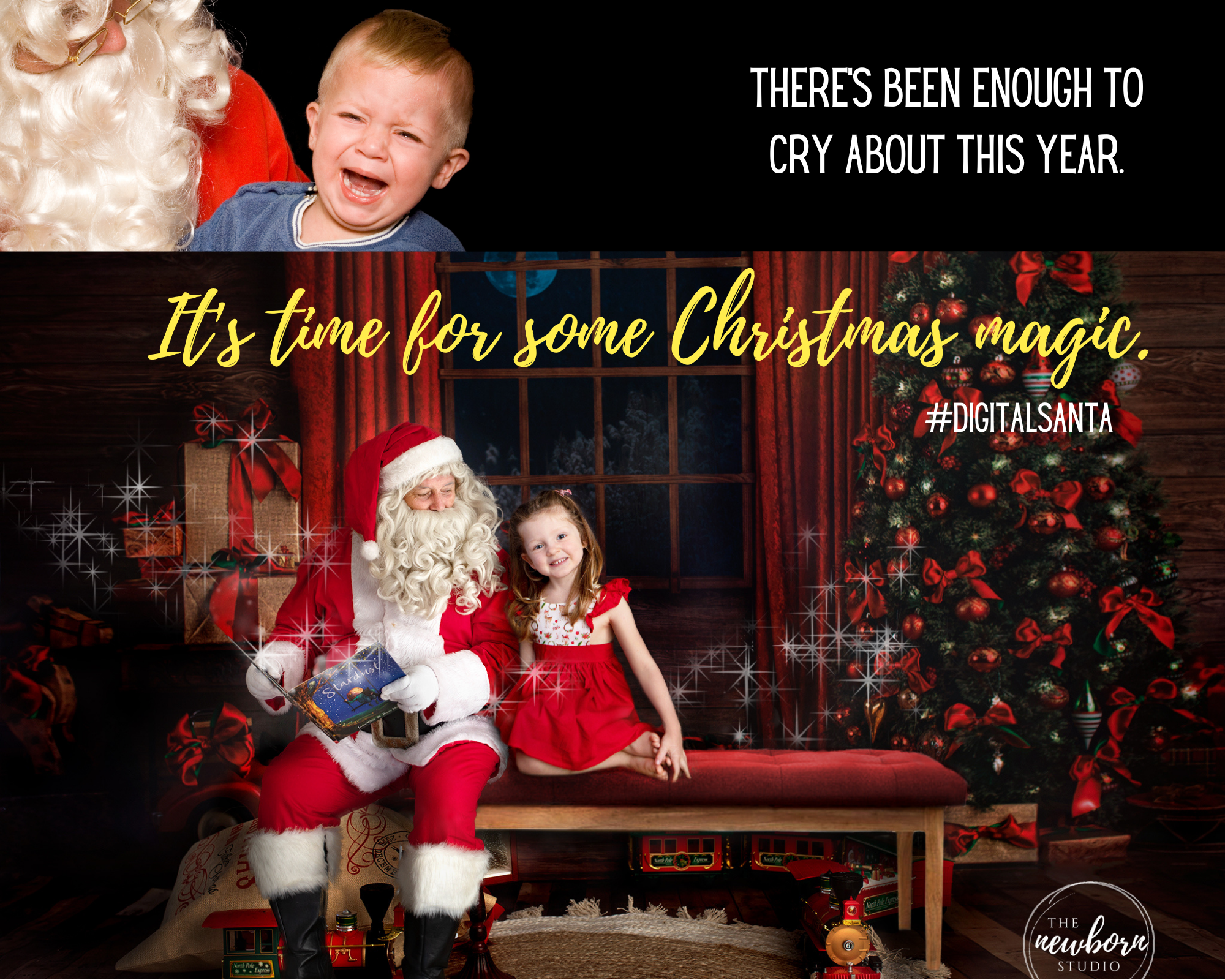 We're sneaking him into your studio Christmas photographs, after your session has been held, without families or children around… the magic of Photoshop! (and Christmas… !) – so don't tell your kids – Santa won't be physically present at the session due to Covid, but he will definitely be appearing in your photographs afterwards!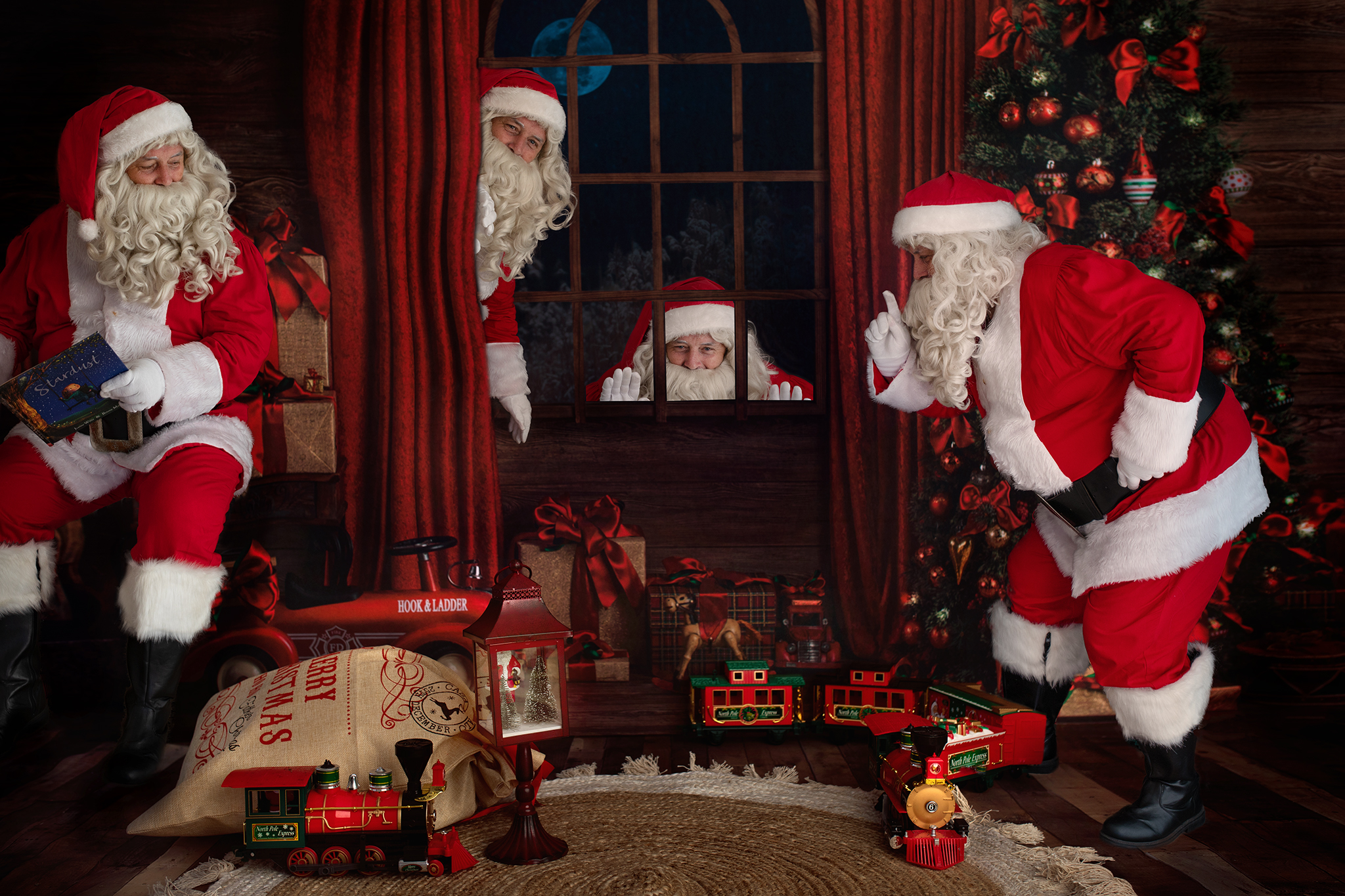 We understand that Santa might not be appearing in shopping centres this year, but he will definitely be appearing in your Santa photos (digitally), maybe popping out behind the chair or Christmas tree, or looking over your kiddies as they play.
Just wait and see your children's faces when they realise Santa was hiding behind them!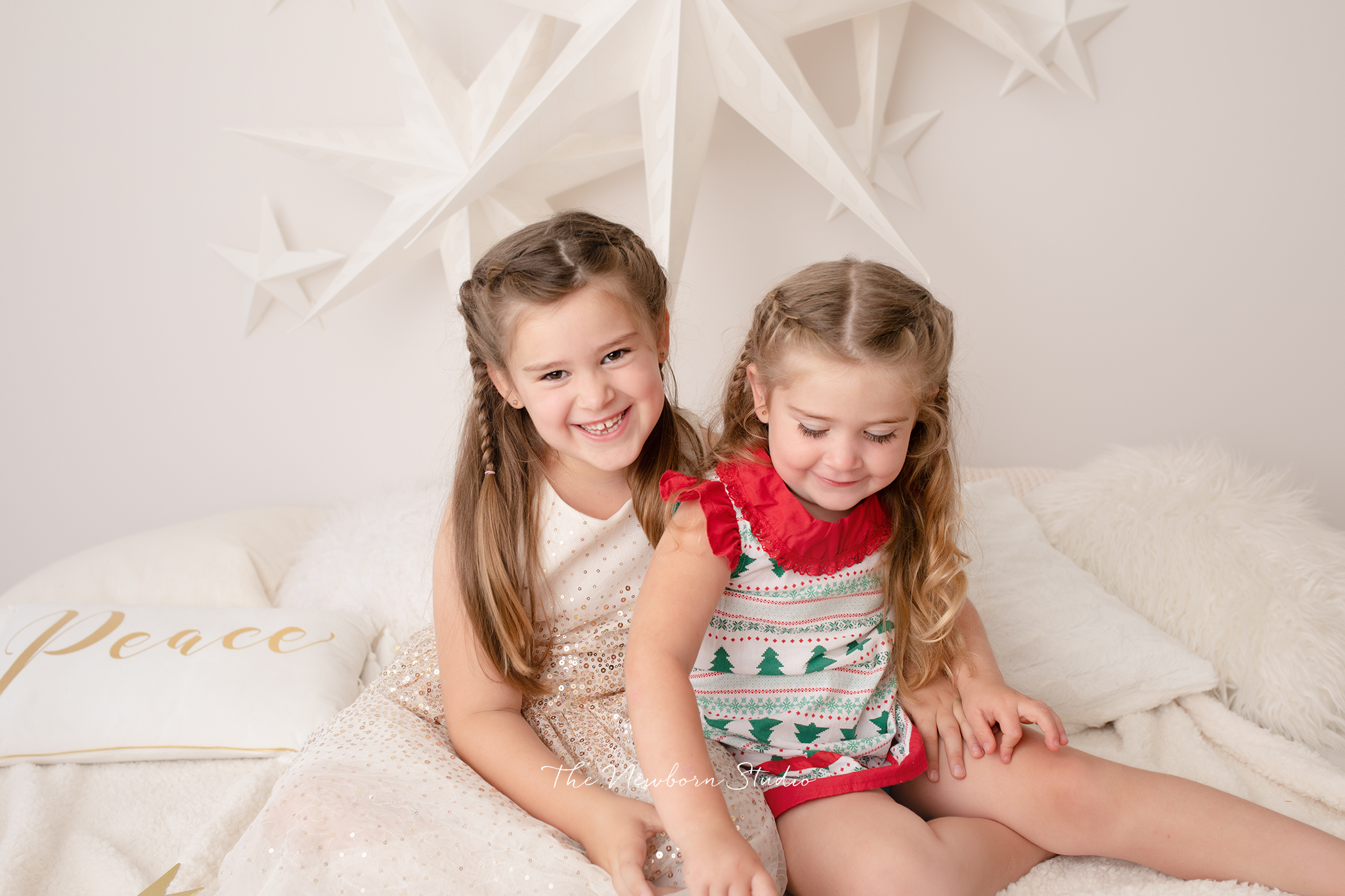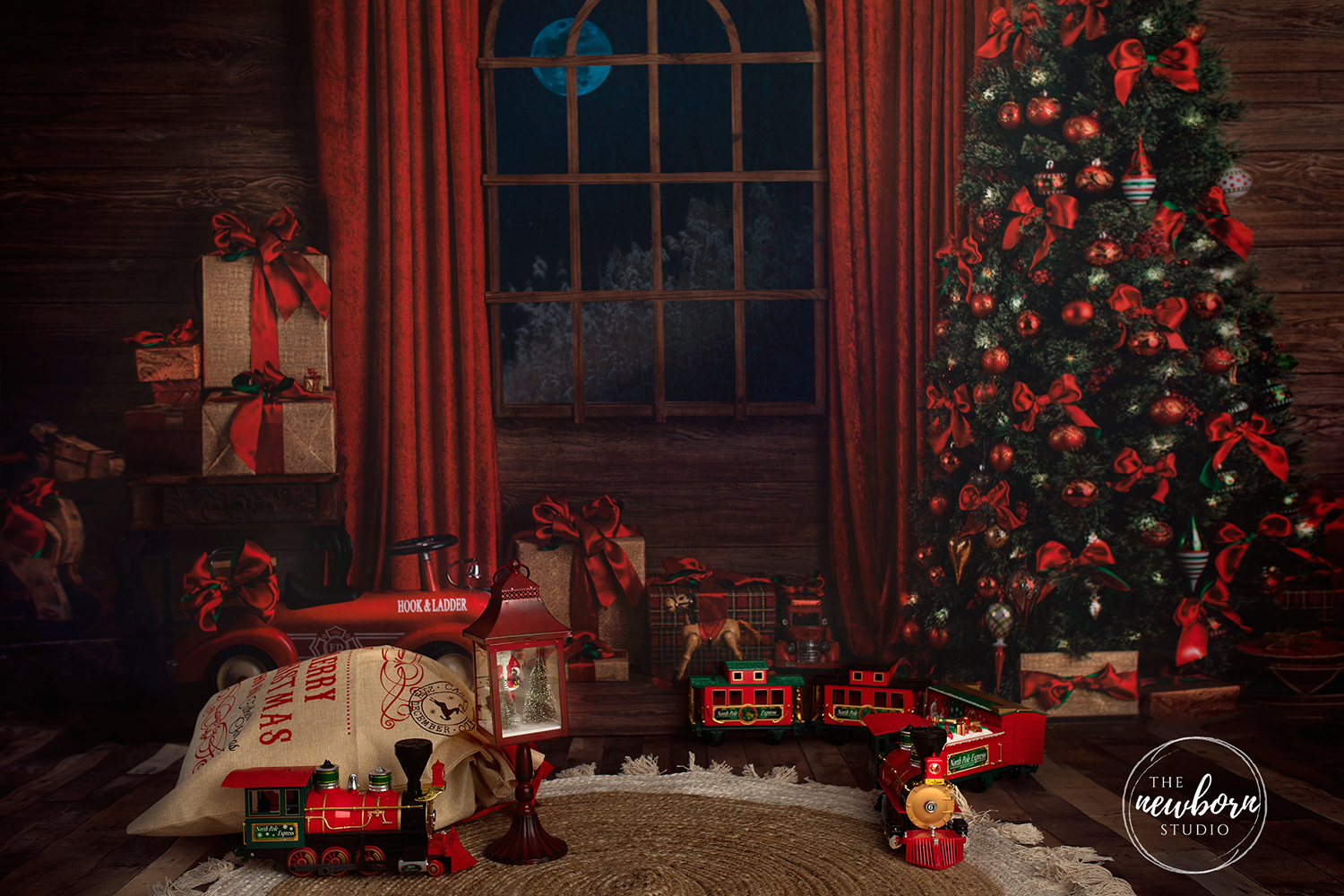 Covid19 Update
This year we will be following all health procedures in relation to Covid19. Sets will be sanitised and surfaces cleaned between appointments. Client bookings will have a small gap in between, to carry out necessary cleaning procedures and ensure gaps between clients walking in and out. If restrictions change closer to the session date, we will communicate this via email.
After your session you will receive an online gallery to choose your favourite 10 Digital Images. Extra Digital images are available to purchase for $20 each. Christmas ornaments are also available to purchase.
I can't wait to see you at our Christmas sessions very soon!