Maternity
Pregnancy is so swift, so sacred, so fleeting. Before you know it, your beautiful belly will be gone, replaced by a little bundle of joy.
Remember your pregnancy. Enjoy your belly. Cherish your body; growing, nourishing, accommodating. Your body is growing a baby! How amazing are you!
Let's capture you, today. Your belly, now. Your changing body, blossoming, stretching, providing life.
Each milestone in your life is worthy of it's own record. In only 9 months, your body will grow life. What a celebration!!
Studio Maternity session is complimentary with a booked Newborn session.
Session only. No products included.

Add on a beautiful Maternity Milk Bath session, for only $350,
including 5 Digital Images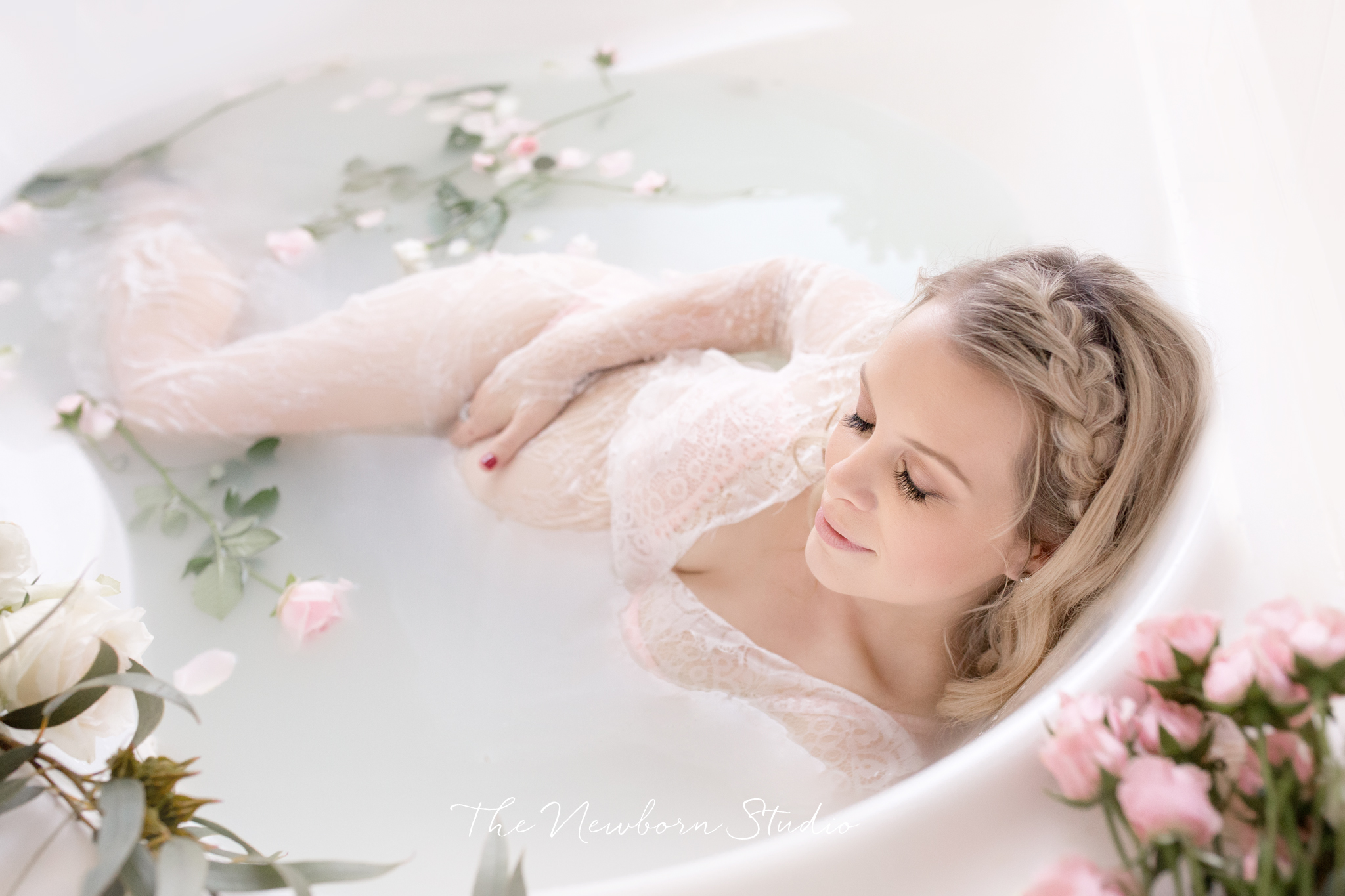 Your Maternity Milk Bath session can be added on to your complimentary Studio session, for only $350.
Includes fresh flowers and 5 Milk Bath digital images.
Extra digitals/prints/products can be purchased at your Design Appointment.
Yes, I'd love to book my Maternity session!