This past weekend the Pullman Hotel in Melbourne hosted the annual Australian Professional Photography Awards (APPA). These awards are huge as a photographer, for those choosing to participate, grow their skills, enter their work, and be critiqued by the best.
Two awards take place over the year – the first, being the state awards (Qld for me), and the second, being the nationals.
2016 was my third year entering state awards (QPPA), and my second year entering nationals (APPA), and after completely missing out on anything a few years back, I felt it was time to really "ramp it up" if I ever wanted to achieve some sort of significance, and crack into the big, scary, professional photography world. So I spent weeks, months, yes – a year at least, dreaming up ideas and concepts, specifically for these awards. Because the awards to me, is the outlet for my creative-ness, and hopefully the beginning of my journey towards my Masters.
Just entering APPA is a big thing in itself, because you first have to qualify. Oh yes – you need to enter Qld state awards first, and get at least 2 Silver awards, before you qualify, and then start your journey. It's taken 2 years of entering to obtain enough awards and points to qualify for my Associate (woohoo!), which I've now done this year. Two years of dreaming, shooting, re-shooting. Two years of printing, re-printing, matting, and critiquing our images. Yes, it may seem overkill. It's not necessary. It doesn't earn me money. It's entirely separate to my client work. But for me, this is the next level. This improves me, pushes me, and helps deliver more for my clients. I give my absolute best, and nothing less.
The success of my scores in the Qld Professional Photography Awards meant I had enough points to possibly qualify as a Portrait Category winner – the top 3 highest aggregate scores battle it out as the winner, along with 2 finalists. I nearly peed my pants when I heard I was a finalist. Yes, one of the top 3 Portrait photographers in the Qld state awards. Crazy.
APPA 2016 earnt me the 5 points I needed to get the Associate under my belt, with my eyes set on my Masters – that is, I need to obtain another 10 points in 5 years – so either 10 Silvers, or perhaps (hopefully) 2-3 Golds and 4 Silvers…. you get the idea 🙂 It's a few years away at least, but I will get there. I'm fairly stubborn 🙂
So, may I present my photographs I entered in 2016…..
This pregnancy portrait concept has been on my mind for over a year. I love sketching, drawing, art, and I really wanted a different way to show a pregnancy portrait, but was it even possible? How on earth could I turn a photograph into a sketch? Never in my wildest dreams did I think I could ever produce art like this, but I sketched it, I dreamt it, I breathed it. I spent waking moments (and asleep!) thinking about it. I knew what I want, and I made it happen. This is pregnancy, a pure miracle.
This photo earnt GOLD at Qld state awards earlier this year. My very first Gold. My turning point. My first step up into "playing with the big boys".
I will never forget this photograph. I desperately wanted to be at the judging, watching it live, but I was 37 weeks and 5 days pregnant with my third child, and due to be induced the following morning. There was no way I could go and watch the judging, incase this baby of mine wanted to arrive in the middle of it! So instead, I watched the live-stream on the computer with google eyes, and jumped up and screamed as the scores went 93, 84, 90, 90, 90. My very first GOLD. (And yes, I had an epic weekend, with the safe arrival of a little girl, the next day) 🙂
APPA : Silver
QPPA : Gold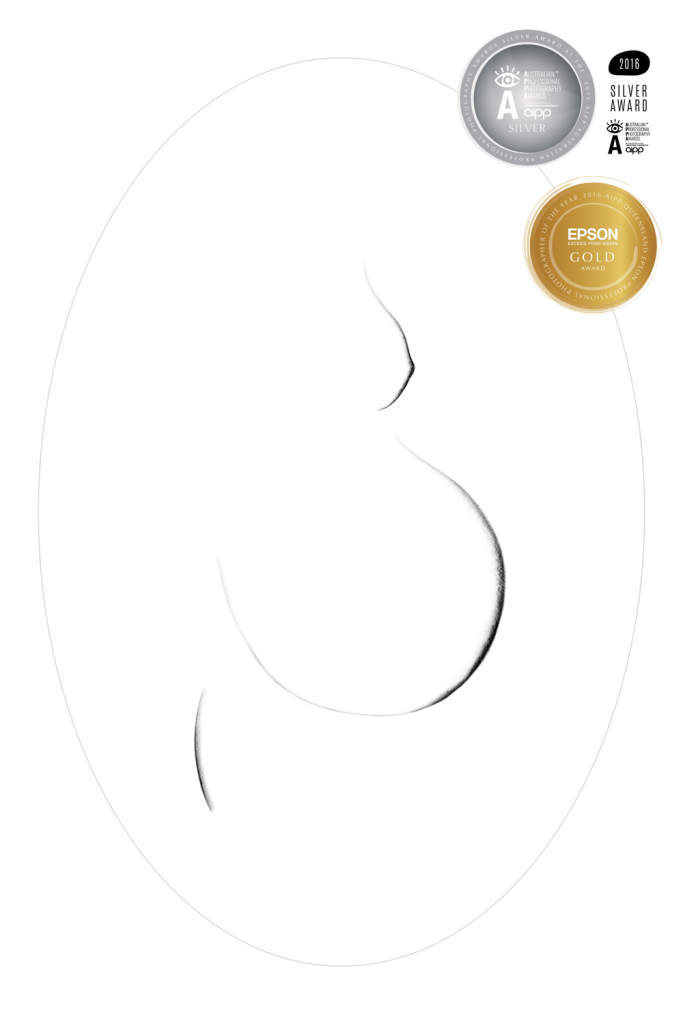 This pregnancy concept portrait was loved by the judges for it's tones and colour palette, softness, and creativity. My second ever Gold award, oh my gosh. Huge. I was NEVER expecting that, after taking this image to Qld state awards earlier in the year and earning a Silver Distinction. Still, I never thought it was Gold. I am still shaking.
I laid eyes on these beautiful flowers one day in a florist. I didn't know what I wanted, but I took them to the studio, carefully pulled them apart, stared at them, photographed them, shaped them, and then.. they blossomed.
APPA : Gold
QPPA : Silver Distinction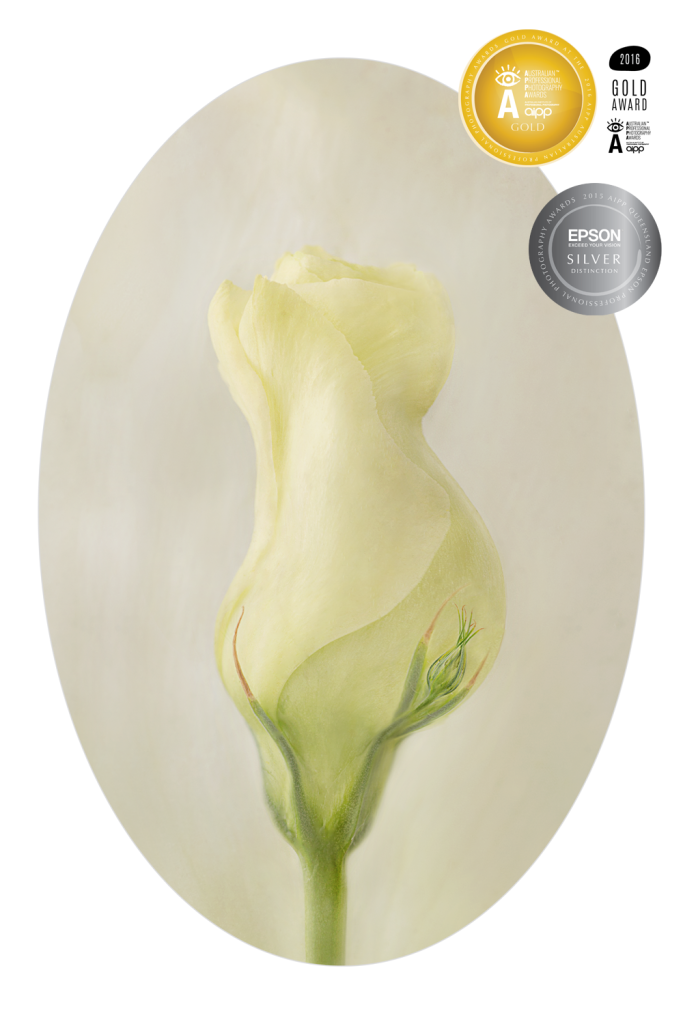 This beautiful baby arrived after the heartache and triumph through the process that is IVF. I heard his parent's story, and really wanted to come up with a beautiful way to honour his journey into the world. I have 3 children, and to think of those who are struggling to conceive a baby, I just cannot imagine. I hope this photograph embodies the miracle of life that is IVF. Here he is, little Archie.
APPA : SILVER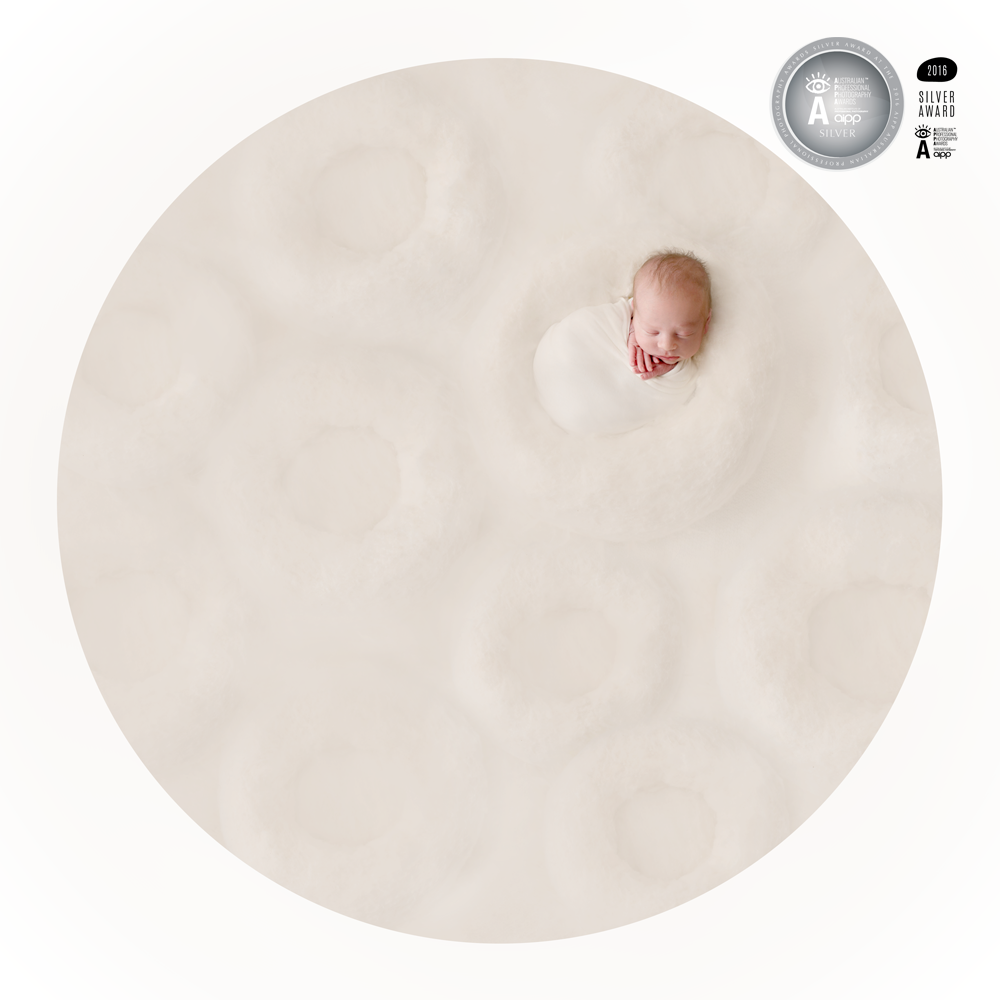 This beautiful little girl was such a doll for her session. Gorgeous cheeks, lips, eyelashes. As soon as I had her in this pose, I knew I wanted to turn it into something beautiful.
The judges scored this photograph High Professional Practice (ie. just missed out on a Silver award), and that is ok with me. I am so excited to have achieved this image. Little Aluna is so sweet. I am so honoured to have photographed her.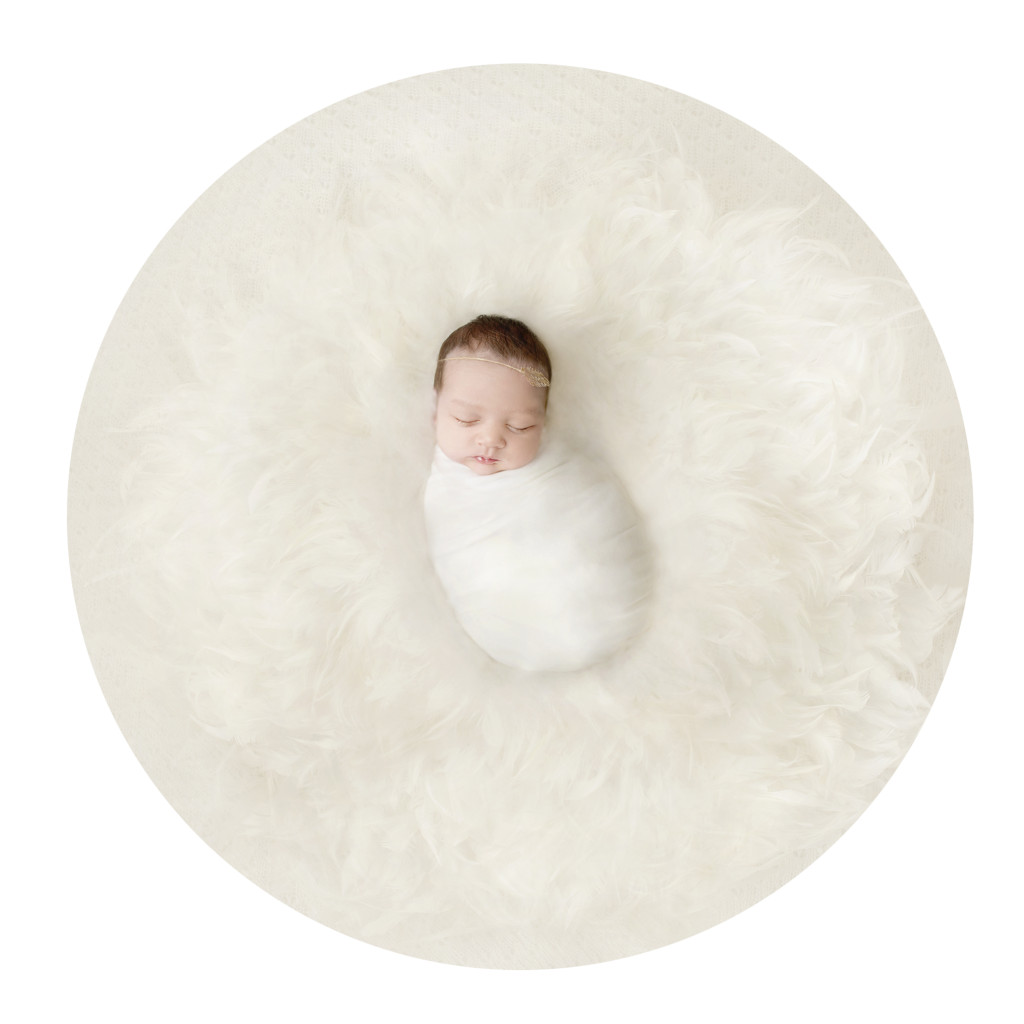 And there we have it. A year of dreams and aspirations, wrapped up.
Thankyou, my beautiful clients, babies, models, friends and family.
2017 here we come….. let's start dreaming xoxo
0