Celebrate your growing baby!
Book your Cake Smash at least 2-3 weeks before baby's birthday.
This allows time for us to order your custom cake, discuss styling and decorations, and find a date in our calendar.
Choose a favourite theme or colour for baby, and we'll style your session, cake and decorations to match!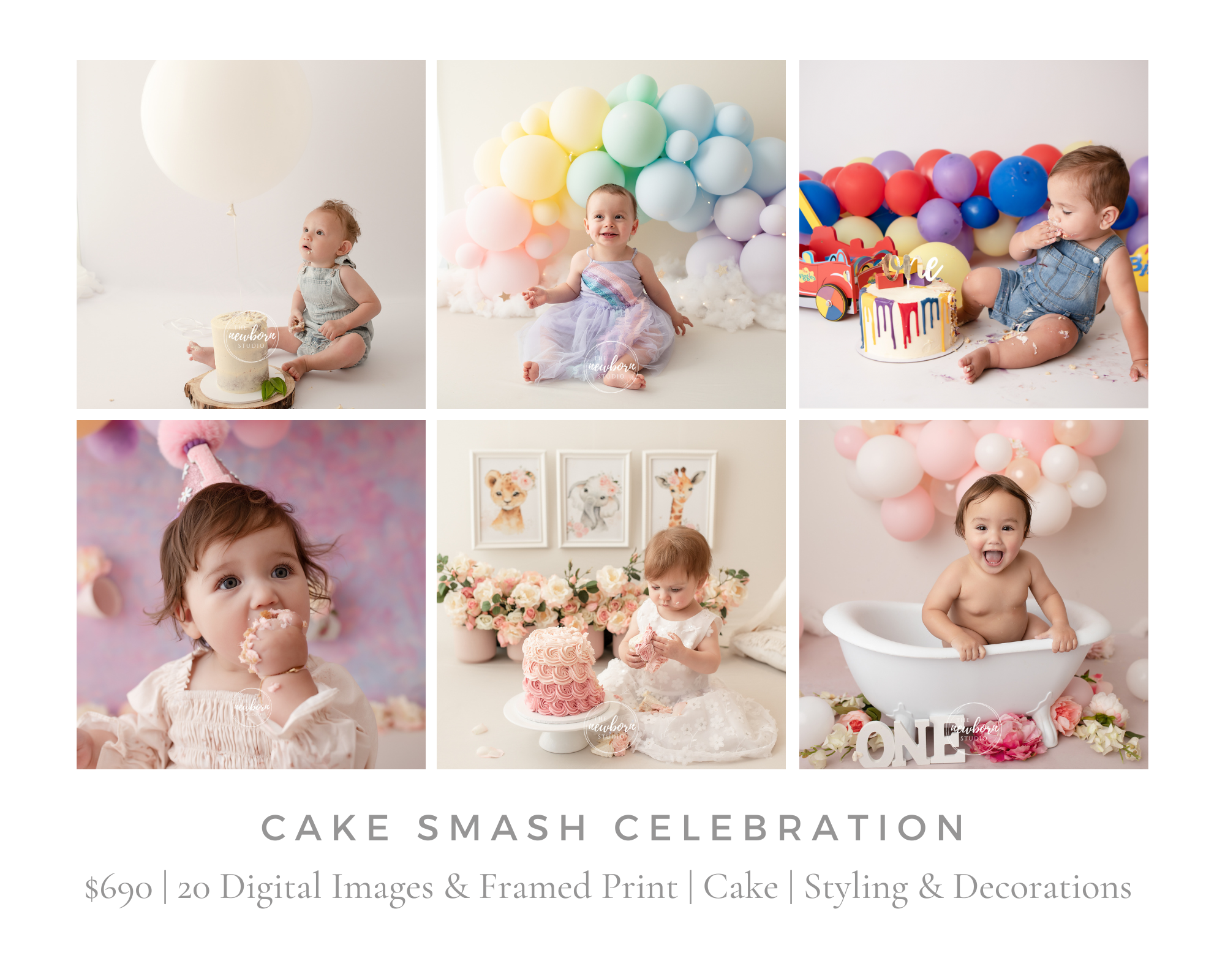 It's not just for one year olds!
Let's celebrate your child's 2nd, 3rd or 4th birthday!
Or perhaps….. you have a big milestone coming up yourself? YEP – book in that 30th birthday shoot you always wanted! 
Every cake is baked fresh by our professional bakers at 2 Chefs and a Cupcake or Veganyumm for allergy-friendly cakes.
We'll discuss the styling of the cake over our pre-consult phone call and questionnaire, to ensure we have a beautiful design to match your baby's session.
It's your celebration, too.
You and I both know it, your babe is 6-12 months old and really has no idea what a cake smash is, or even why everyone is suddenly surrounding them at their birthday party with cake, streamers, balloons, presents and baby-hugs… it's overwhelming for little ones! But parents, this is your celebration too. Parenting is demanding, and 12 months of any sort of dedication is a milestone, and should be celebrated.
Something to share, something to show.
Digital Images are great for sharing, but we want you to have the REAL DEAL, too! So that's why we print one beautiful 12 inch Square, Fine Art print, for your baby's birthday! Choose a fun Cake Smash photo, OR a storyboard of 5 or 6 photos, OR a Family portrait! Hang it proudly on your wall, show it off to friends, and admire it every day. That's what we love most.