Congratulations! Those two little lines have shown up, and from the moment you found out you're pregnant, it's been a whirlwind of excitement, tears, jumping-with-joy, nerves and happy smiles… it's such an exciting time for you! Maternity Photography Brisbane is huge, but we're here to help in this exciting time!
We meet hundreds of new and expecting parents, and it's people just like you, new Mumma's, and Mumma's of other little ones, that we love to photograph, and document this happy time for you.
So, we've developed the ULTIMATE Guide to Amazing Maternity Photos, in just 5 steps.

In the first and second trimester, it's ALLLL about you and baby… those first fluttery kicks, nausea, tiredness (ohhh, the tiredness!). Your little bump is growing, baby's growth is now visible in movements and rolls, and you're still battling the tired/nausea/tired/tired/sick/forgetful stage… oh, pregnancy!
It's at this time, usually in the second trimester of pregnancy, that we find the joy and happiness radiating, in feeling and looking amazing. Now is the time we're enjoying our pregnancy, loving running our hands over our stretched tummy, feeling baby's kicks and rolls, and just basking in pregnancy glow. It's time to book your session!
Maternity Photography Brisbane
Your ULTIMATE guide to Amazing Maternity Photos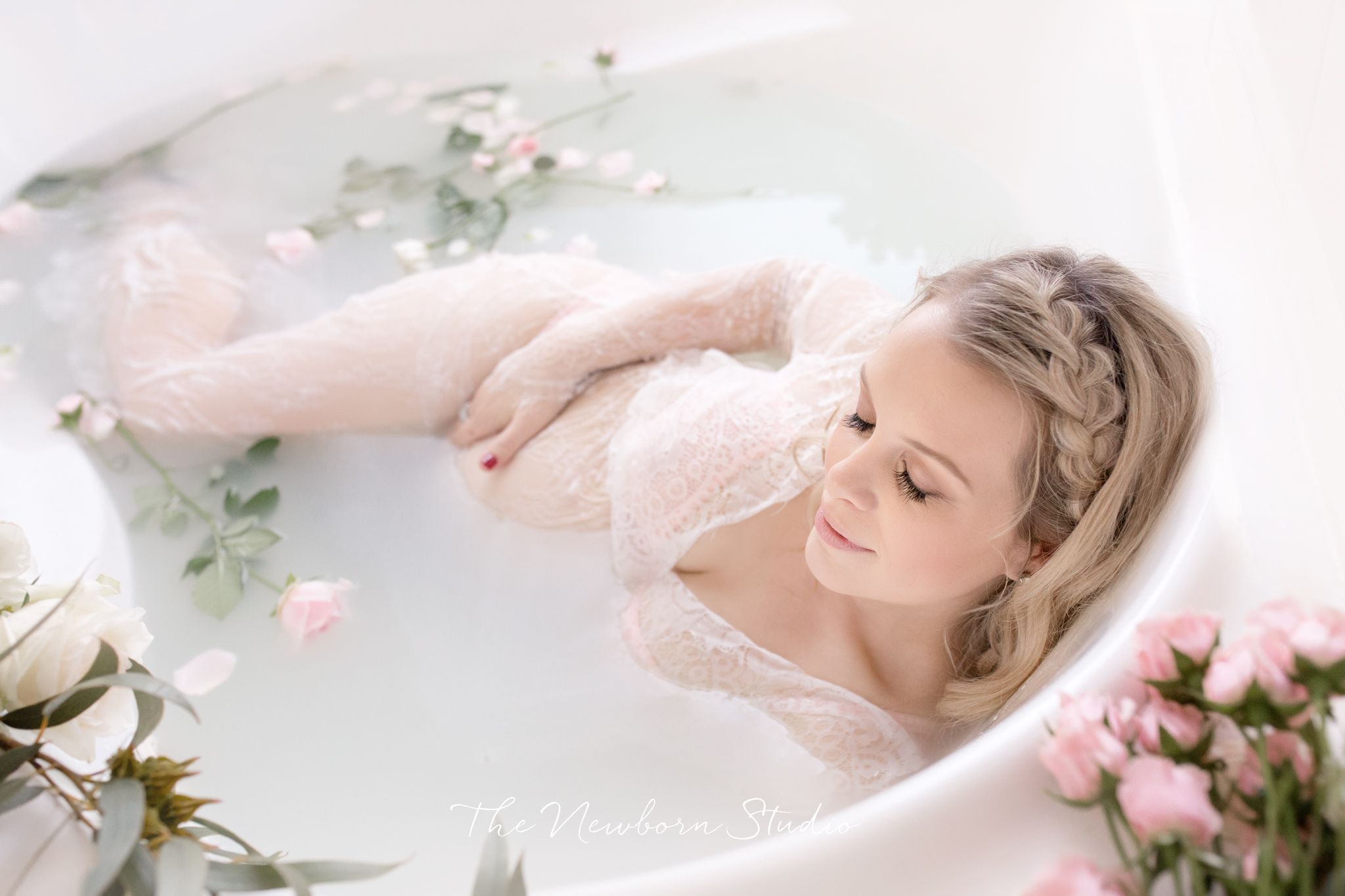 Maternity Photography Brisbane | The Ultimate Guide #1 : Find a Maternity photographer who you love, and book them by 30 weeks.
Every Photographer is different, and I'm so glad you're here and reading this, because that means you probably love our photographs, and you can see yourself being photographed by The Newborn Studio. That's so exciting!
Once you've found that photographer you know, love and trust, it's time to book your session for your early third trimester.
The early third trimester is usually when we're feeling amazing and we've got a big enough belly to prove it! We want to grab that sweet spot of time, between the first trimester when some Mumma's are battling nausea and illness, and the third trimester when we can't see our toes and would much prefer to watch Netflix with our feet up.
The ideal time is around 32-35 weeks, and of course, this depends on your situation, or if you're expecting multiples. We really don't want to photograph you too close to full term at 37 weeks, (and especially in my case, all of my 3 babies arrived at 37 weeks! Anything can happen!), so please book your session by the time you've reached 30 weeks at least, the earlier, the better.
Book your Maternity session here.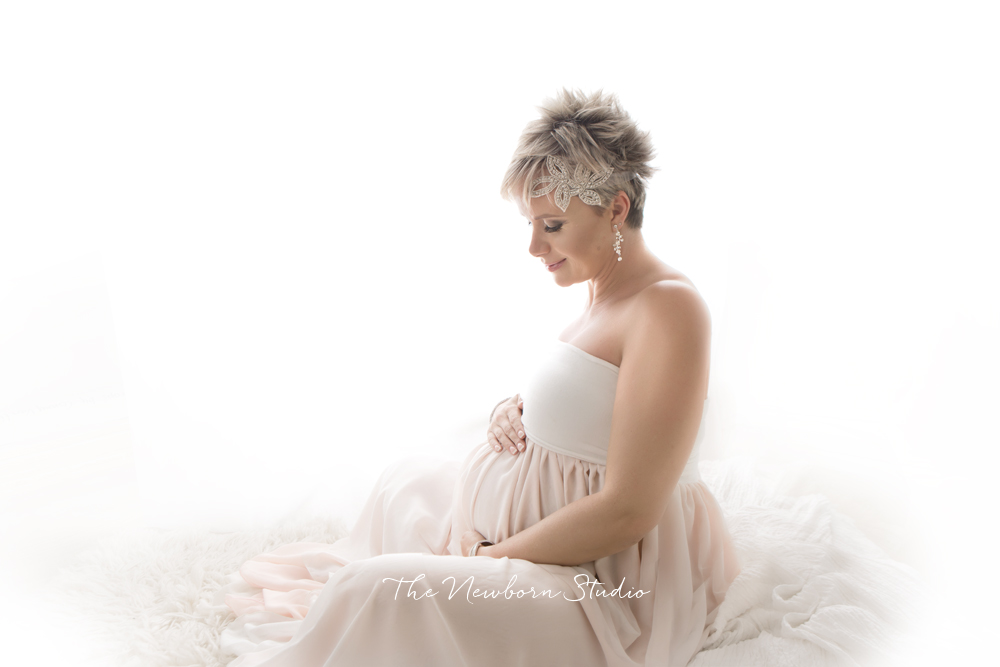 Maternity Photography Brisbane | The Ultimate Guide #2 : Focus on your baby
Simple, sweet, pregnancy photographs, to remember for years to come.
For a moment in time, all that matters is your pregnant tummy. Your hands guide their way over your stretching skin, feeling baby's movements underneath, as you rub your belly and whisper hello to your little one.
We're here to capture the connection, the love and trust, the hugs and the tummy-rubs, the classic, simple, sweet photographs you'll remember and love for years to come. These little details matter greatly to us. The simplicity reminds us of a fresh, brand new baby. New promises, a new day, new beginnings.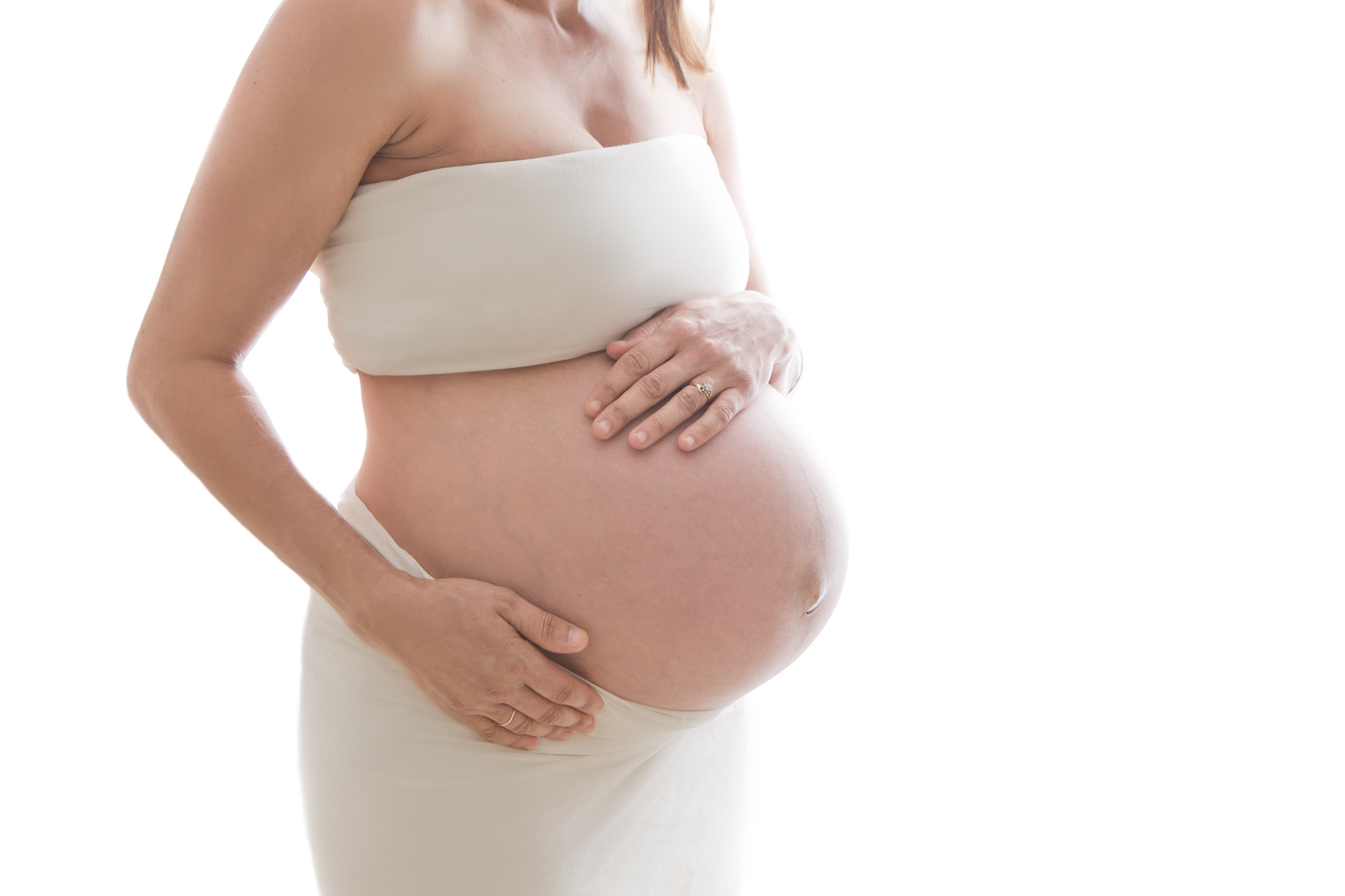 We can achieve this and more, in your complimentary studio Maternity session. And for those who love the details – yes, it's all provided for you, like these beautiful, simple wraps here in this photograph. Take a moment to be present and capture these details before they're gone, and replaced so quickly with the promises that were growing in your beautiful tummy… your little bundle of joy.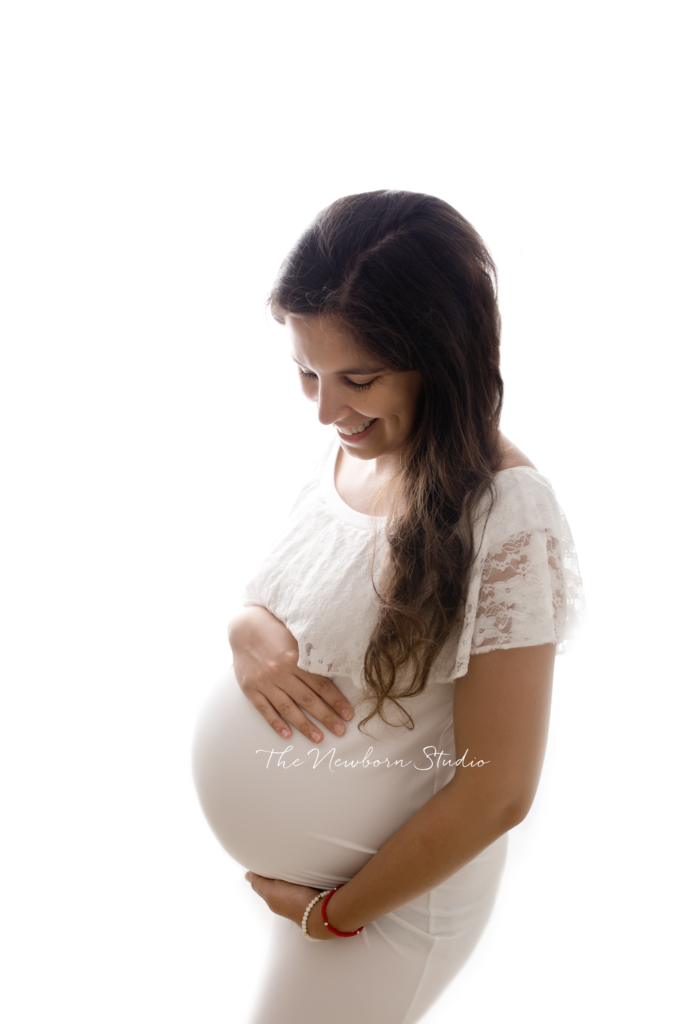 Maternity Photography Brisbane | The Ultimate Guide #3 : Emmerse yourself in a Milk Bath
Pregnancy sessions are so beautiful, so delicate, and all about the connection between you and your tummy, and a Maternity Milk Bath is such a beautiful, soft way of capturing this amazing time.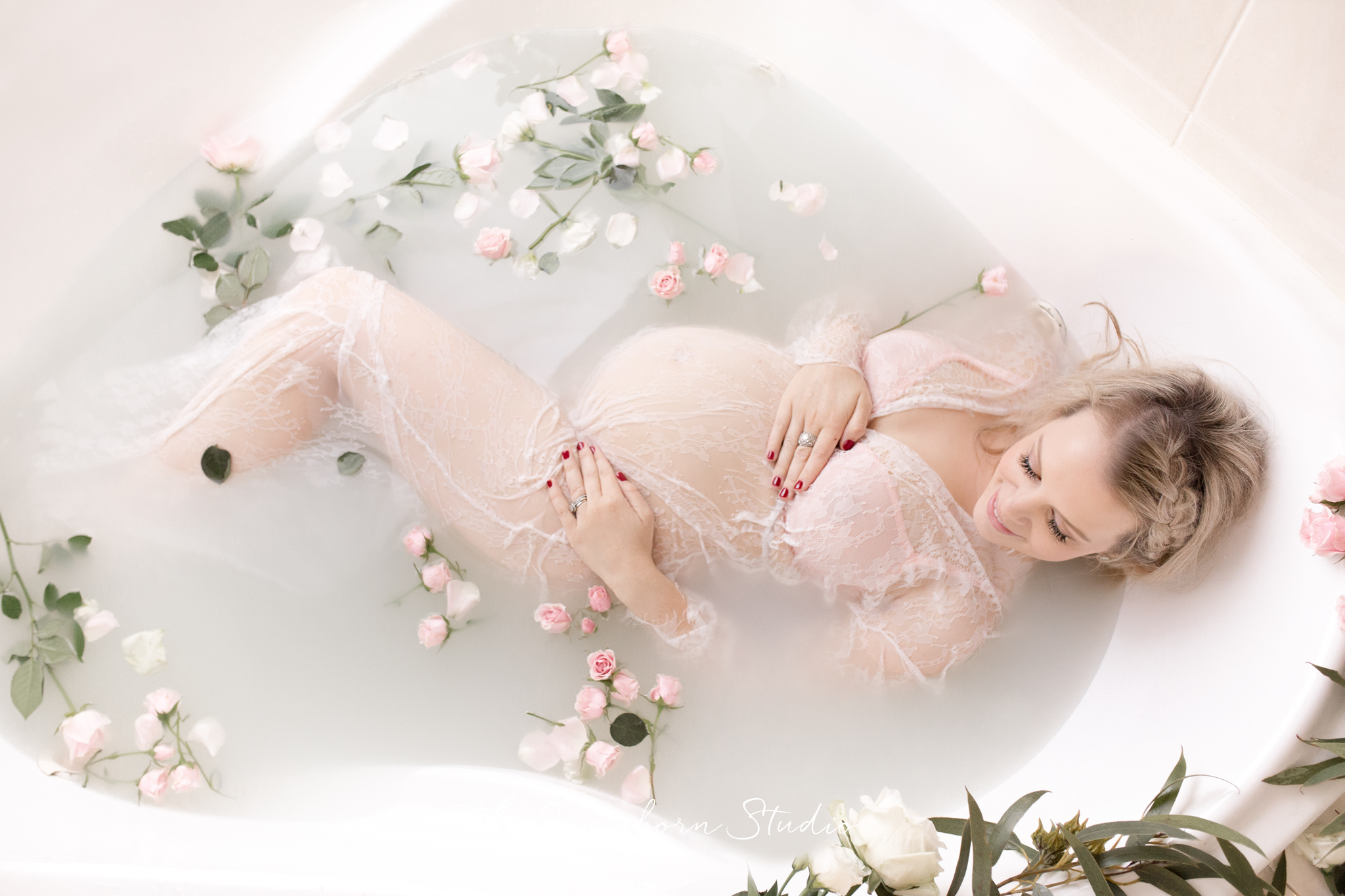 Don't stress if you think, there's no way I could do this – because I've had my own pregnancy Milk Bath session, too, and I know how you'll be feeling. In minutes you'll be relaxing, letting your tummy float in the water, and feeling like a goddess while we arrange fresh flowers around you, arrange your hair, and guide you as we photograph you. And it's all provided, too – wraps, lace gowns, fresh flowers, even the bath!
Our Milk Bath sessions are held in our residential home, next to our studio. Our beautiful bath is just the right size for our Mumma's to lay down and relax in, while the beautiful outdoor light filters in through the window. The floral colours and styling is all around what you love, so if you're after a romantic, creamy-pink session like this one here, we can do that! Or if you'd prefer daisies, whites and yellows, that's no problems too. It's all included.
Milk Bath sessions can be added onto your complimentary studio Maternity session for only $350. Click here to enquire.

Maternity Photography Brisbane | The Ultimate Guide #4 : Involve your family!
Our pregnancies are always about us, and our baby…. how we're feeling, how much baby is moving, what milestones baby is up to….. and it's so exciting to share these milestones and happy times with our families. So it's a great honour to have families and siblings in the studio to join in Mumma's pregnancy session!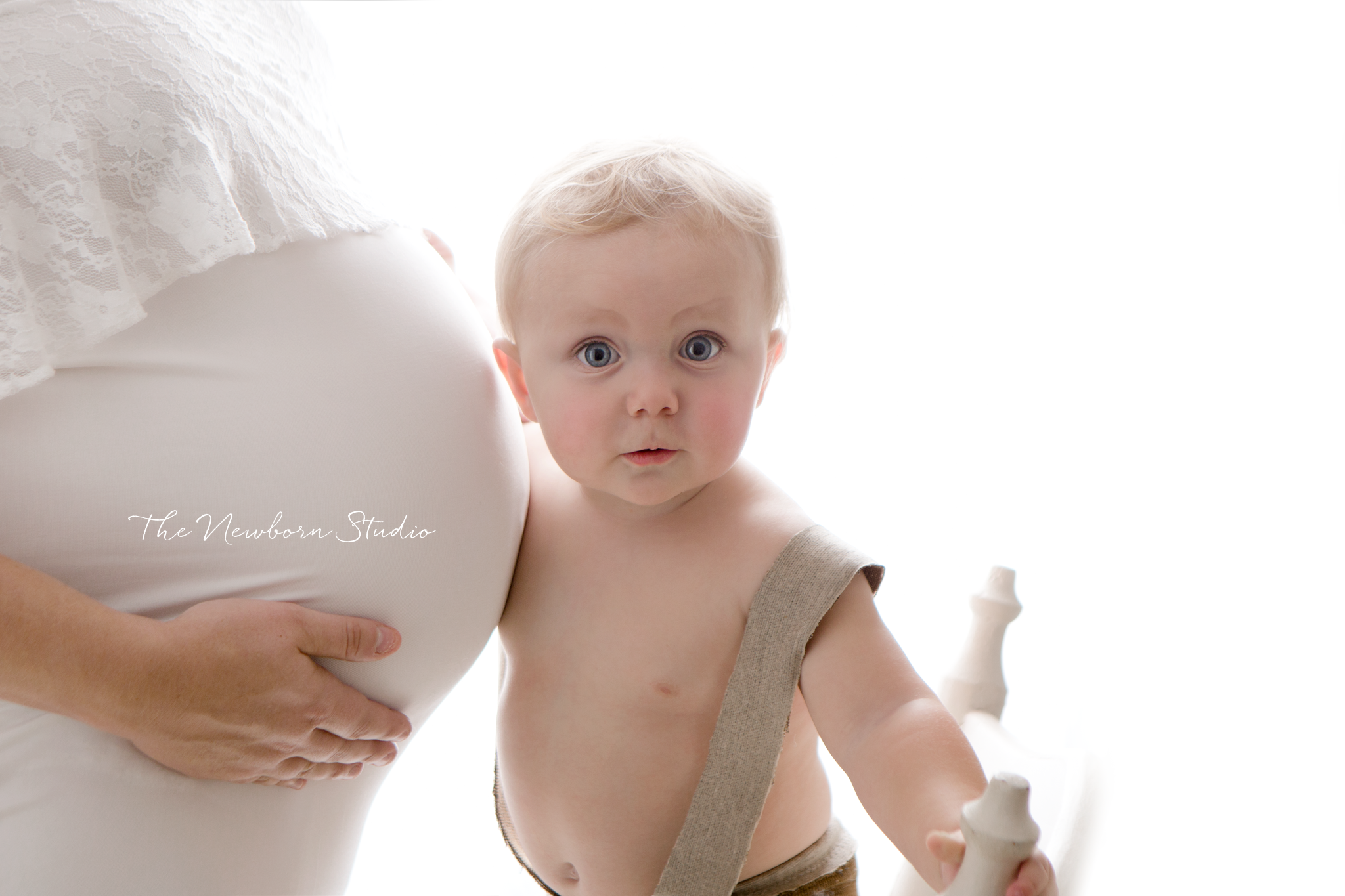 As a photographer, it's so lovely having little siblings in the studio, especially little toddlers! They're so inquisitive, so much wondering what the heck is happening soon, and just so gorgeous. Those expressions! It's time to hug your tummy, hold your toddler tight, and enjoy cuddles with your partner and family. This exciting time in your life is also theirs, too, and it's time to celebrate together.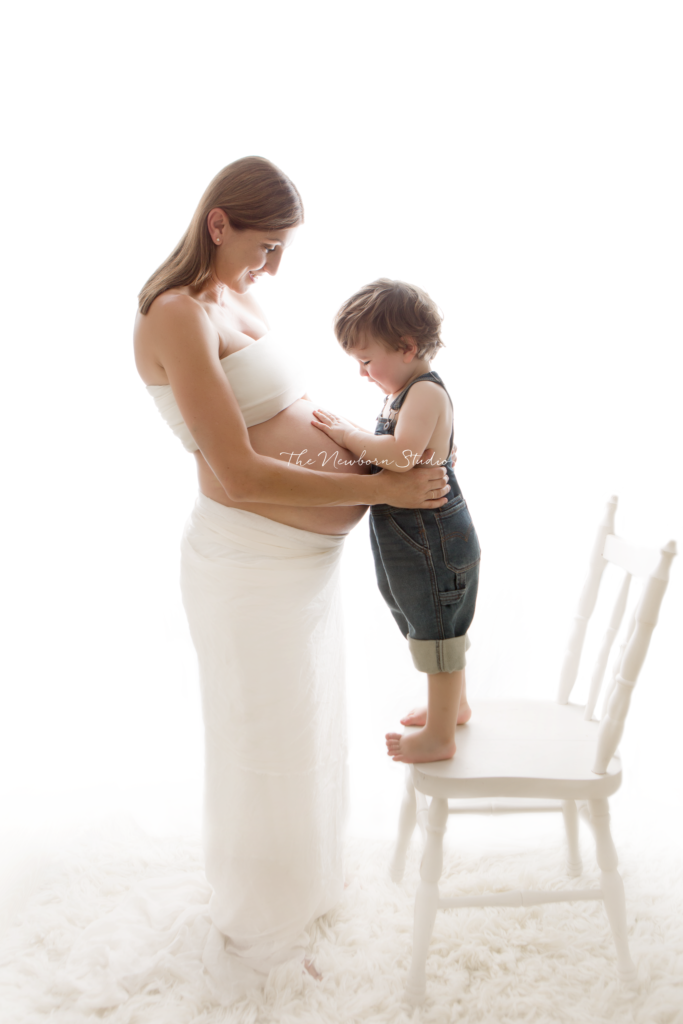 Maternity Photography Brisbane | The Ultimate Guide #5 : Print those memories!
Having your photographs taken is just the beginning, it's so important, and we are so thankful you've chosen Maternity Photography Brisbane with us at The Newborn Studio. Now, it's time to print, love, and cherish those photographs! And we can certainly help you with that.
Our clients absolutely LOVE their combined Maternity/Newborn Albums… there's nothing more that really shows you how much has happened in the last year, than looking through your Fine Art Album, and watching as your tummy grew, and then baby arrived.
As a Mumma of 3 young children myself, it's the wonder and joy in my children's eyes when they look through our own family albums, seeing themselves as babies in Mumma's tummy, and then as newborns… I know I've done my job right, in printing and preserving their memories.
Albums aren't for shelves. They're for life, for holding, for page-turning.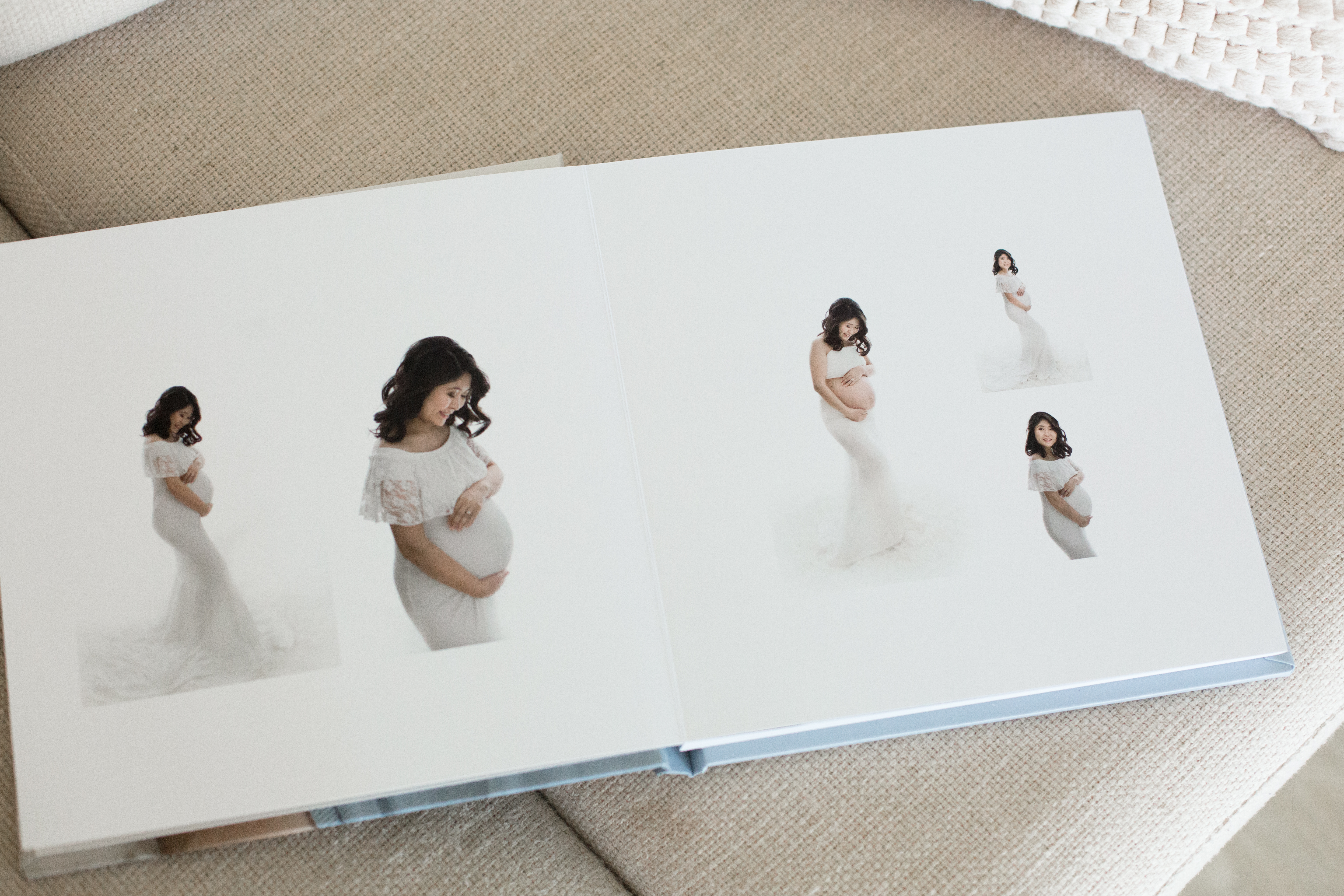 Maternity photos have indeed come a long way, but we've found the secret to keeping them beautiful for years to come. Your session will be glorious, and beautiful. Guided, simple posing, to show off your beautiful pregnant tummy, love and connection, hugs and tummy-kisses, family hugs, toddler-cuddles, and little belly movements, while we marvel about the wonder and miraculous that is indeed, pregnancy.
I'm so glad you're ready to book your Maternity photography session with us.
Simply call or email to book your session, or enter your details here and Claire will be in touch.
claire@thenewbornstudio.com.au
Maternity Photography Brisbane
0