Celebrate your baby's birthday in style with a smash cake photoshoot in Brisbane!
From booking the perfect cake and photographer to setting up the perfect set, this guide will help you plan out your baby's big day from start to finish.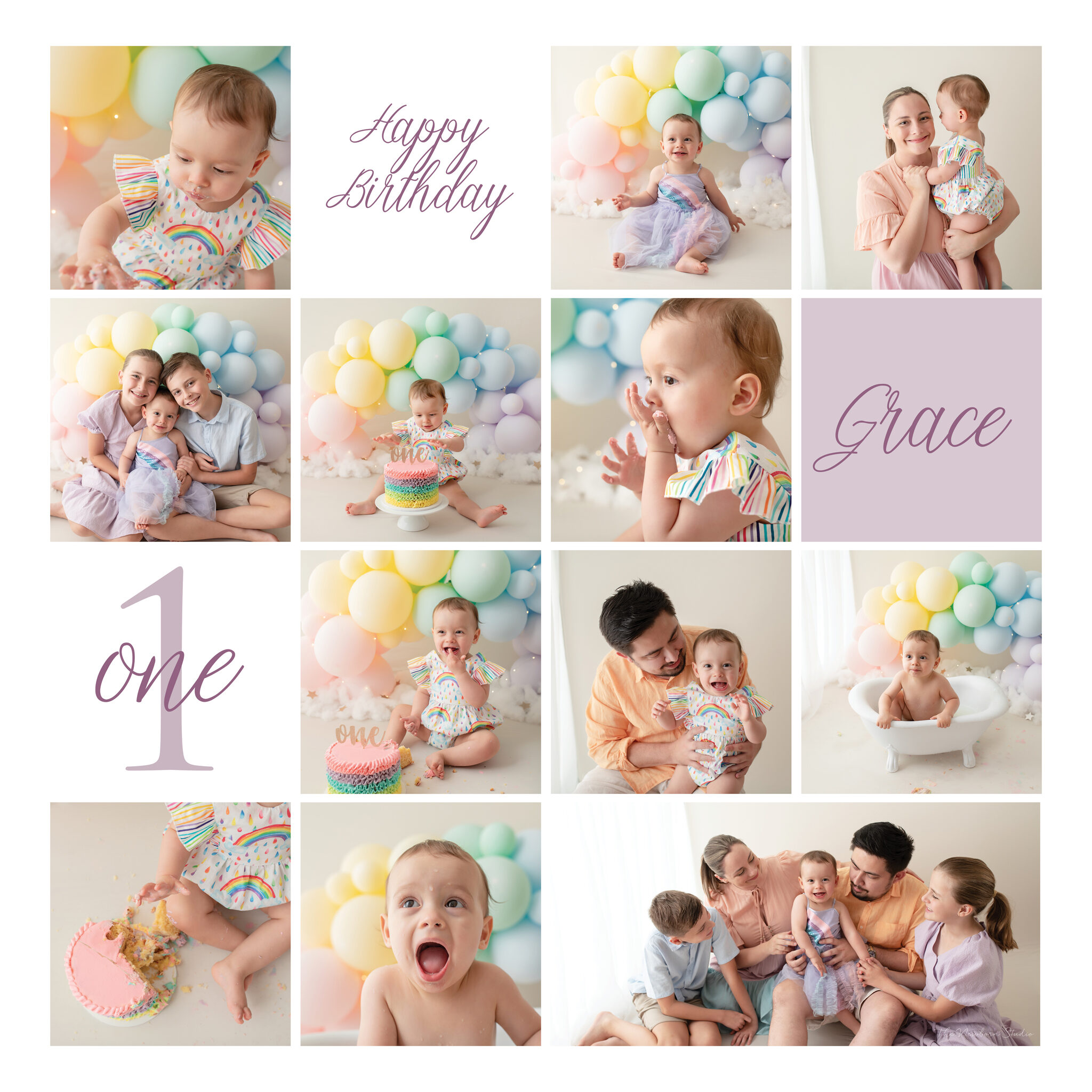 Your baby is nearly one year old, and you're searching for a smash cake Brisbane Photographer – well, I'm here to help!
Cake Smashes are becoming a staple in birthday celebrations, and for good reason!
There's nothing quite like watching a little one dive headfirst into a cake, icing flying everywhere.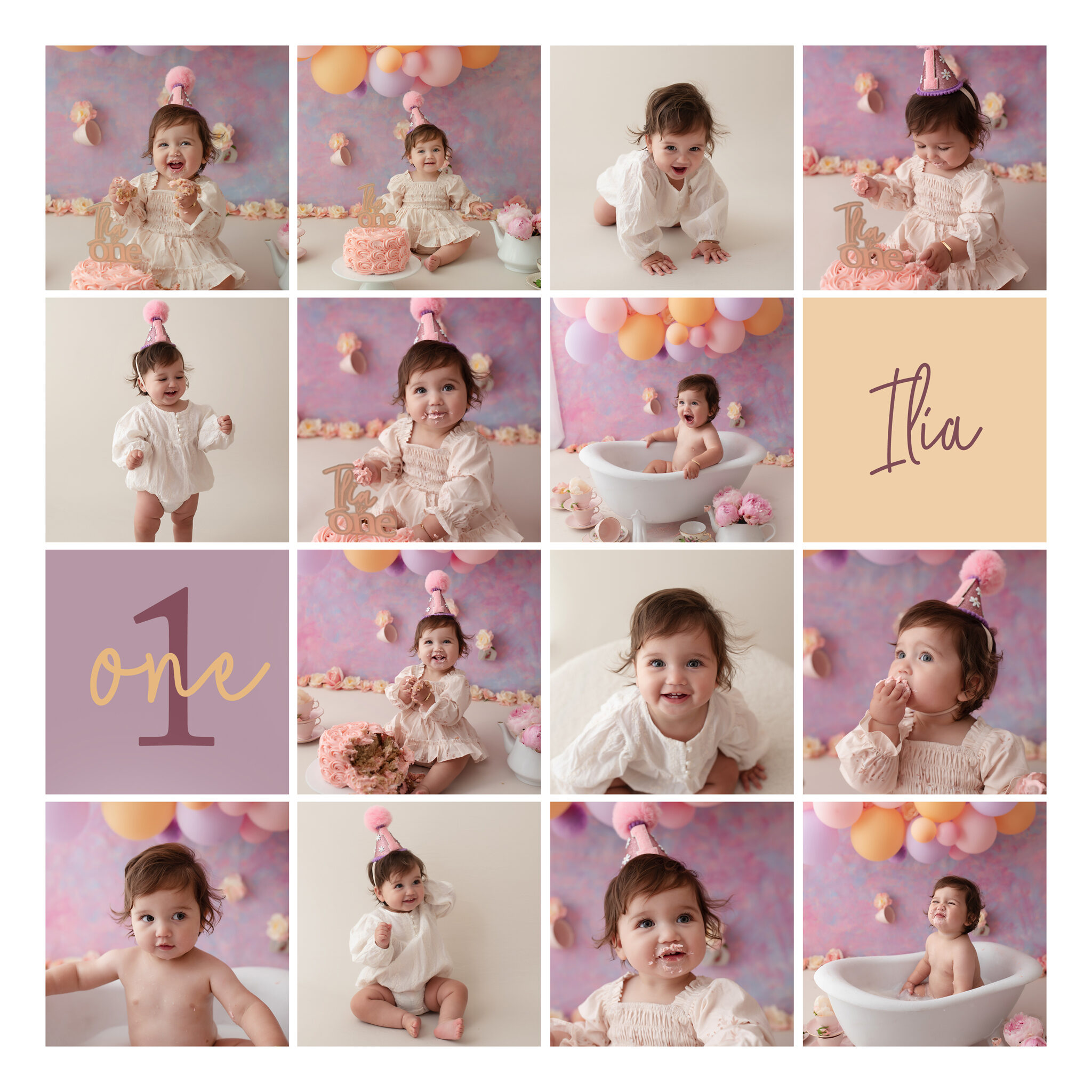 Let's face it: one-year-olds are messy. But when you give them a cake to smash, the mess becomes downright adorable.
Watching your little one explore the cake, frosting covering their face and hands, is a sight you won't forget.
A Cake Smash is the perfect photo opportunity.
The joy and excitement on your little one's face will be captured forever in the form of beautiful photos that you can cherish for years to come.
So, how do you organise a smash cake session in Brisbane?
What questions do you ask your Photographer?
And how do you choose a theme?
I'm here to help! 
Let's go!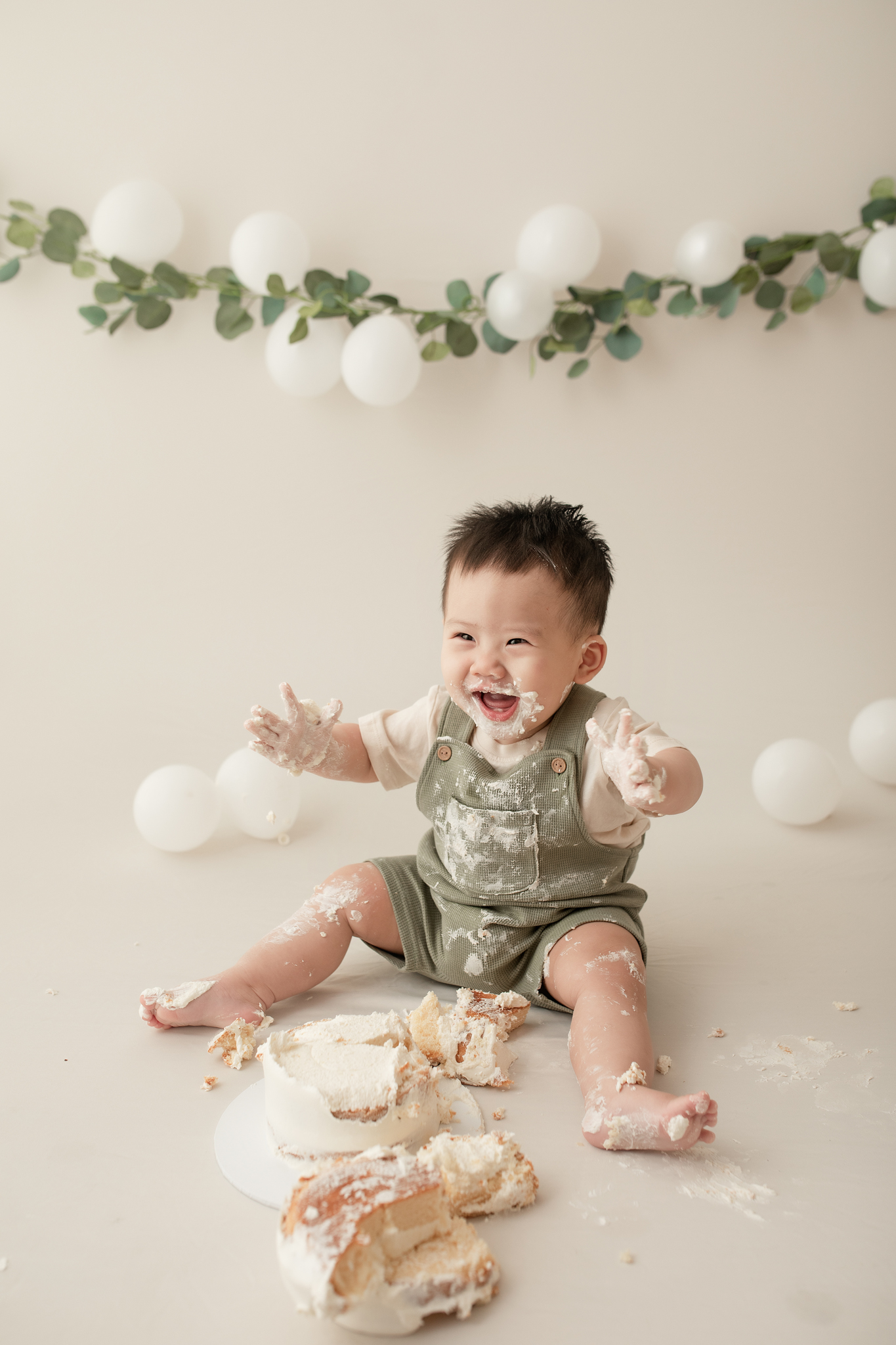 Research smash cake Brisbane photographers in your area, and find the style that you love.
Ask questions.
Do they photograph in Studio or outdoors?
What inclusions are part of their smash cake Brisbane package?
Are they insured? +++ 
Do they have themes to choose from?
Are decorations or styling included?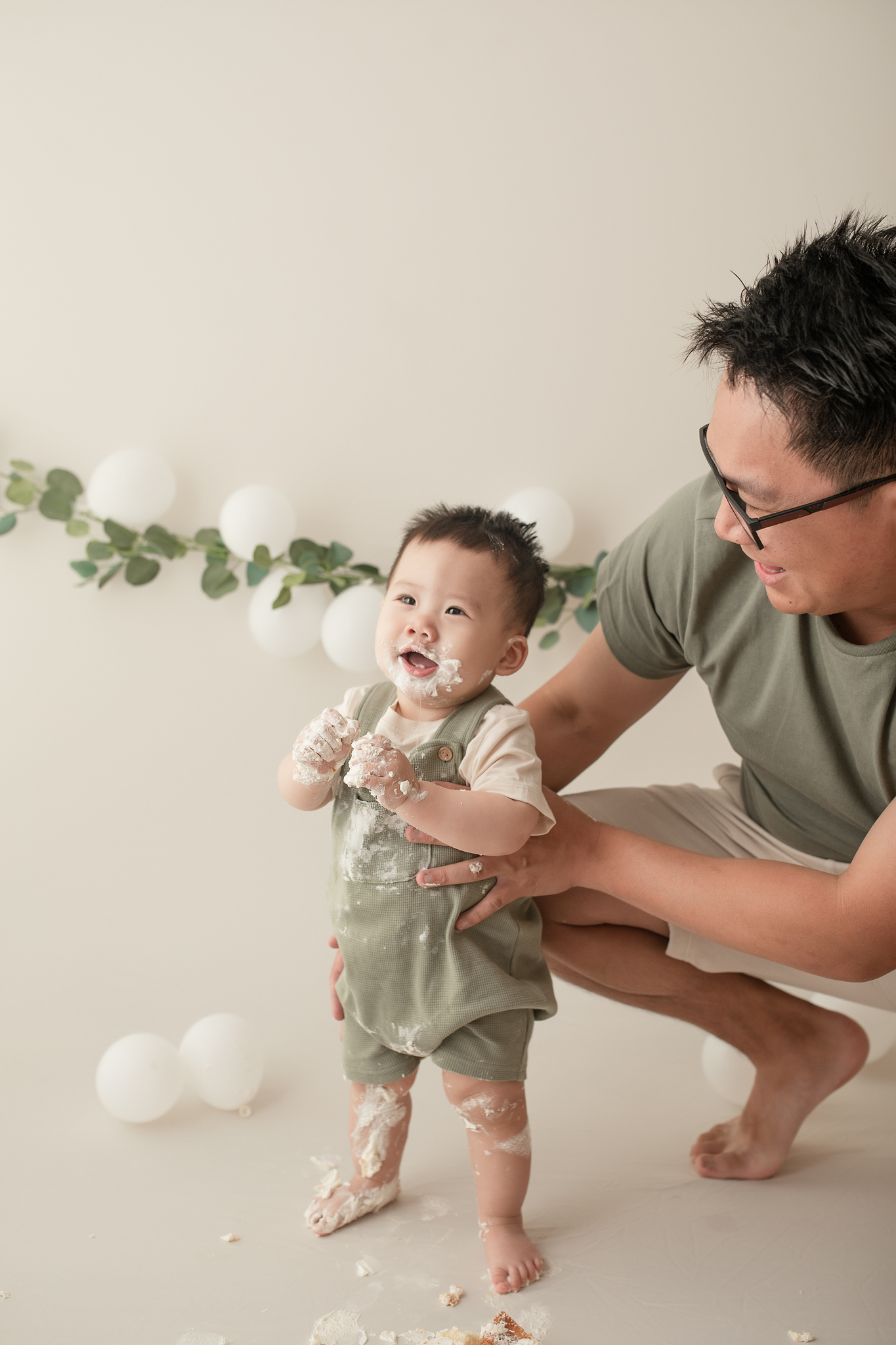 Do they have any experience photographing Cake Smash sessions?
What happens if baby is upset or sick on the day?
Can you see any previous session images?
How many photos are included, and what is the cost of upgrading and purchasing more?
Can Family or siblings be included?
Will the photos be ready for your baby's birthday?
how does a smash cake session work?
A cake smash photo session is a fun and unique way to celebrate your baby's first birthday.
Here's how it typically works:
The first step is to schedule your smash cake Brisbane session with a professional photographer. Choose a date around baby's first birthday, or a few weeks prior, so you receive photos in time for their birthday.
Many photographers offer cake smash packages that include the cake and props, so choose one with the inclusions you would like!
Our packages include styling, decorations, balloon garland, and of course, a delicious, custom made cake from our local bakers.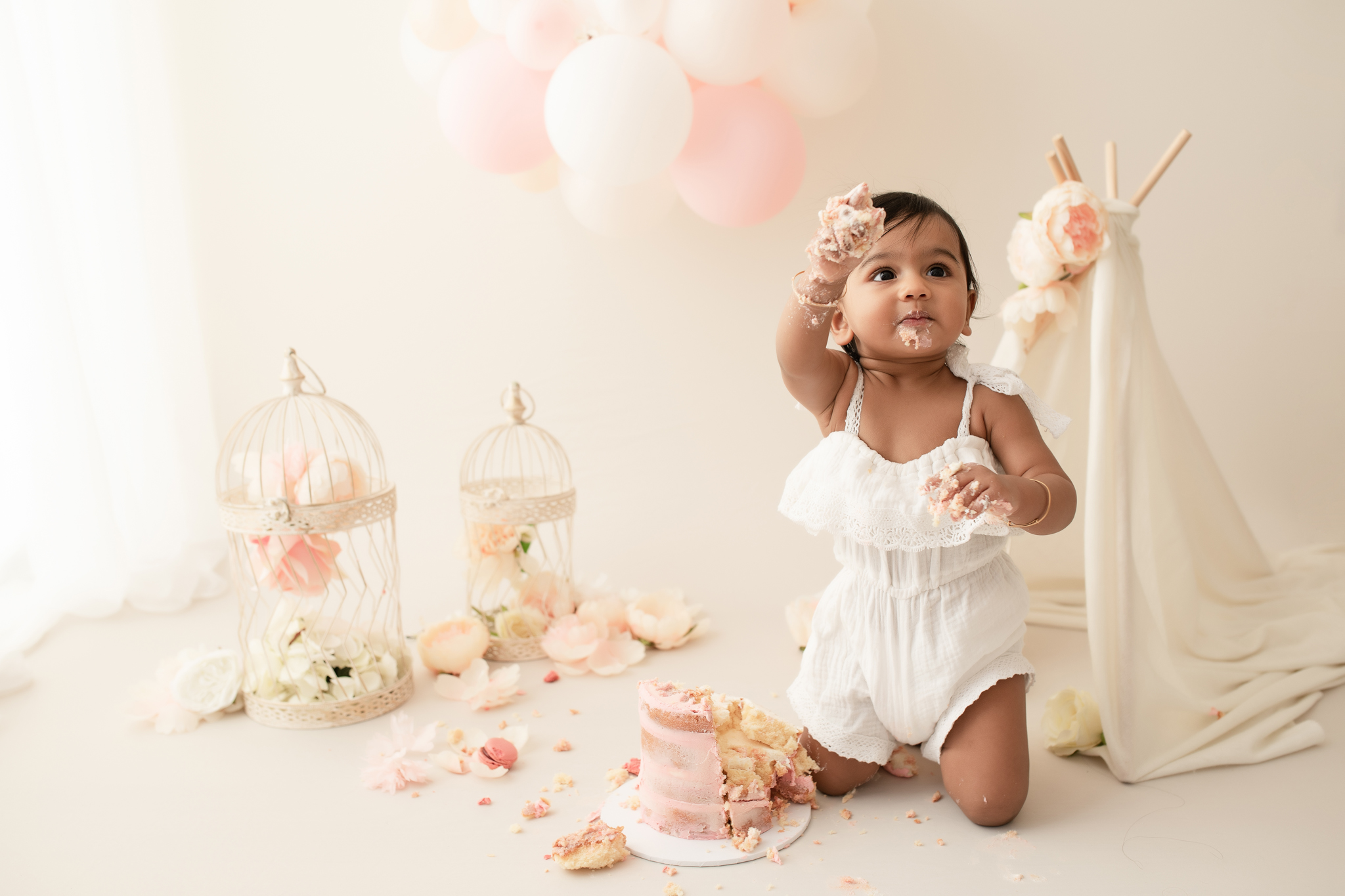 You can choose a specific theme or color scheme for the photo session. Choose from anything! I've styled smash cake sessions ranging from rainbow, to soccer theme, pastels, neutrals, Wiggles, Sesame Street, florals, boho and more!

Choose a theme that relates to your child. Even though they probably can't tell you their favourite colour or TV show! There's so many options, and I always aim to keep our smash cake sessions classic and simple – and still work around your theme.
Choose a style or colour you love, and we'll plan it together!
Our cake smash sessions include styling, decorations, balloon garland, and other props as needed.
3. Are families and siblings included?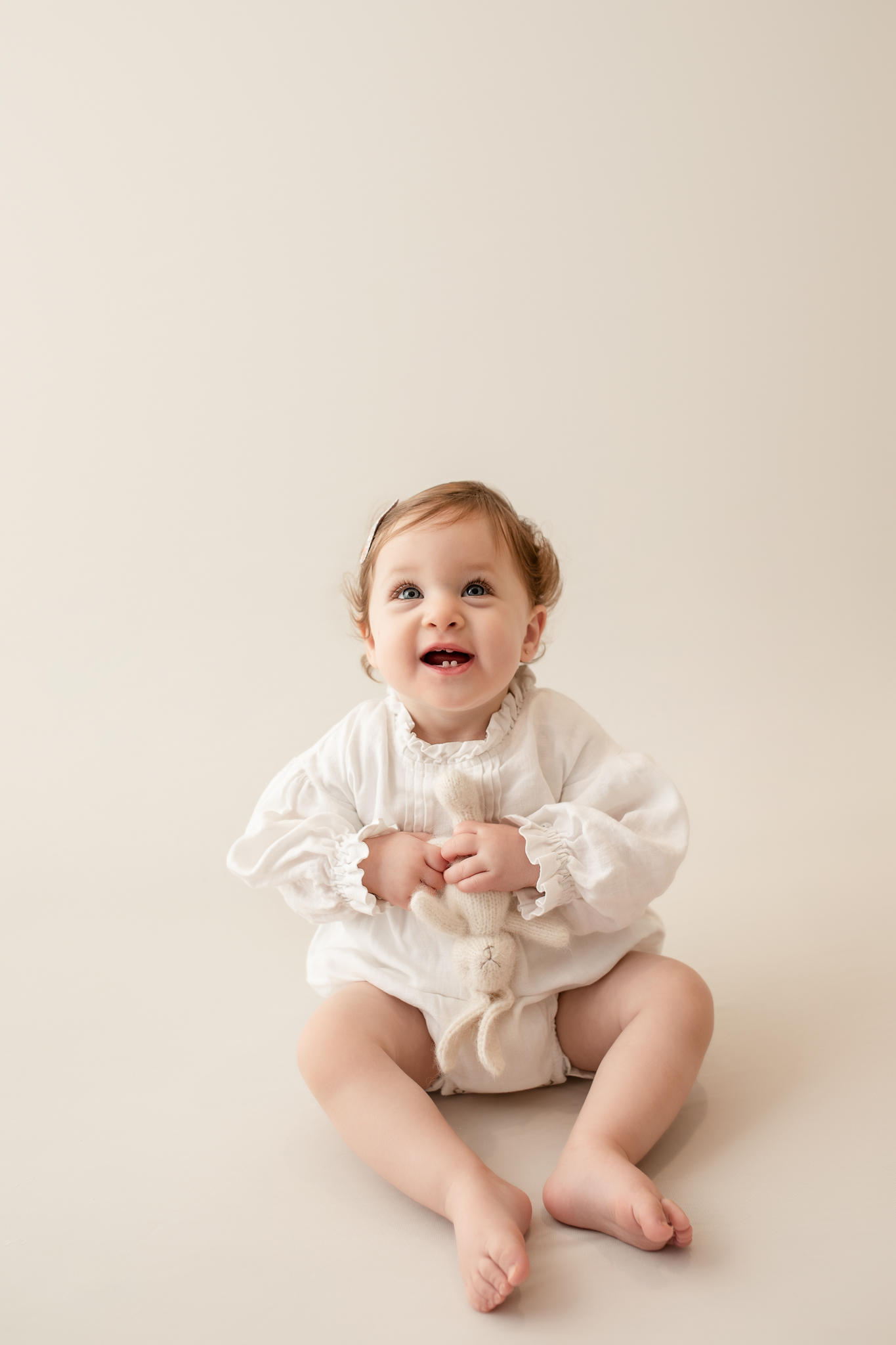 Not every Photographer includes "pre" photos as standard, but here's why we do!
This first year is a celebration for you all, and it's such a nice milestone to capture the family together, celebrating your one year old.
We take the time to photograph you in the studio first, on a neutral backdrop. Plus, we capture those gorgeous little teethy grins and little toes while your bubba sits or crawls around the studio.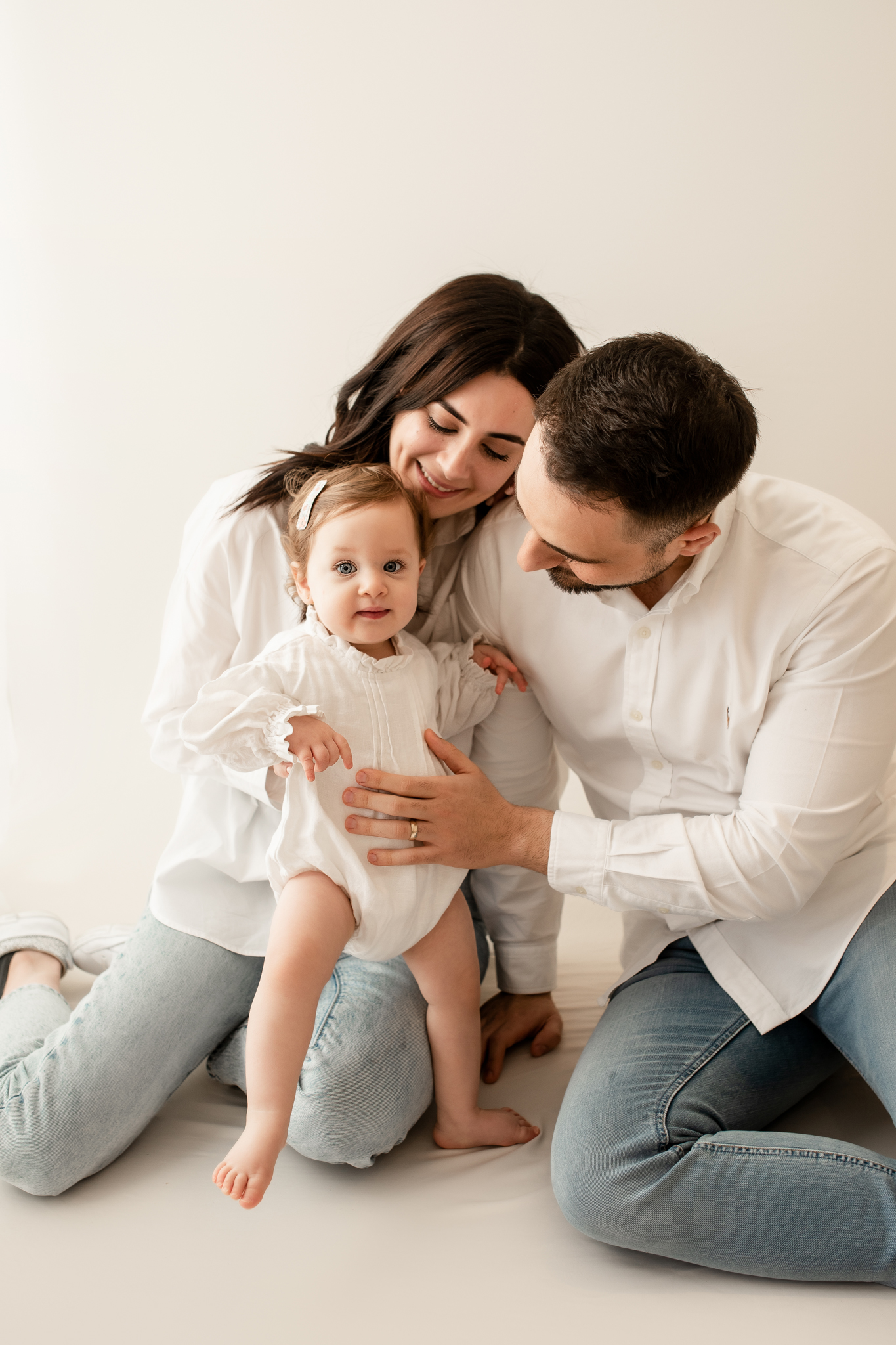 4. Let the smashing begin!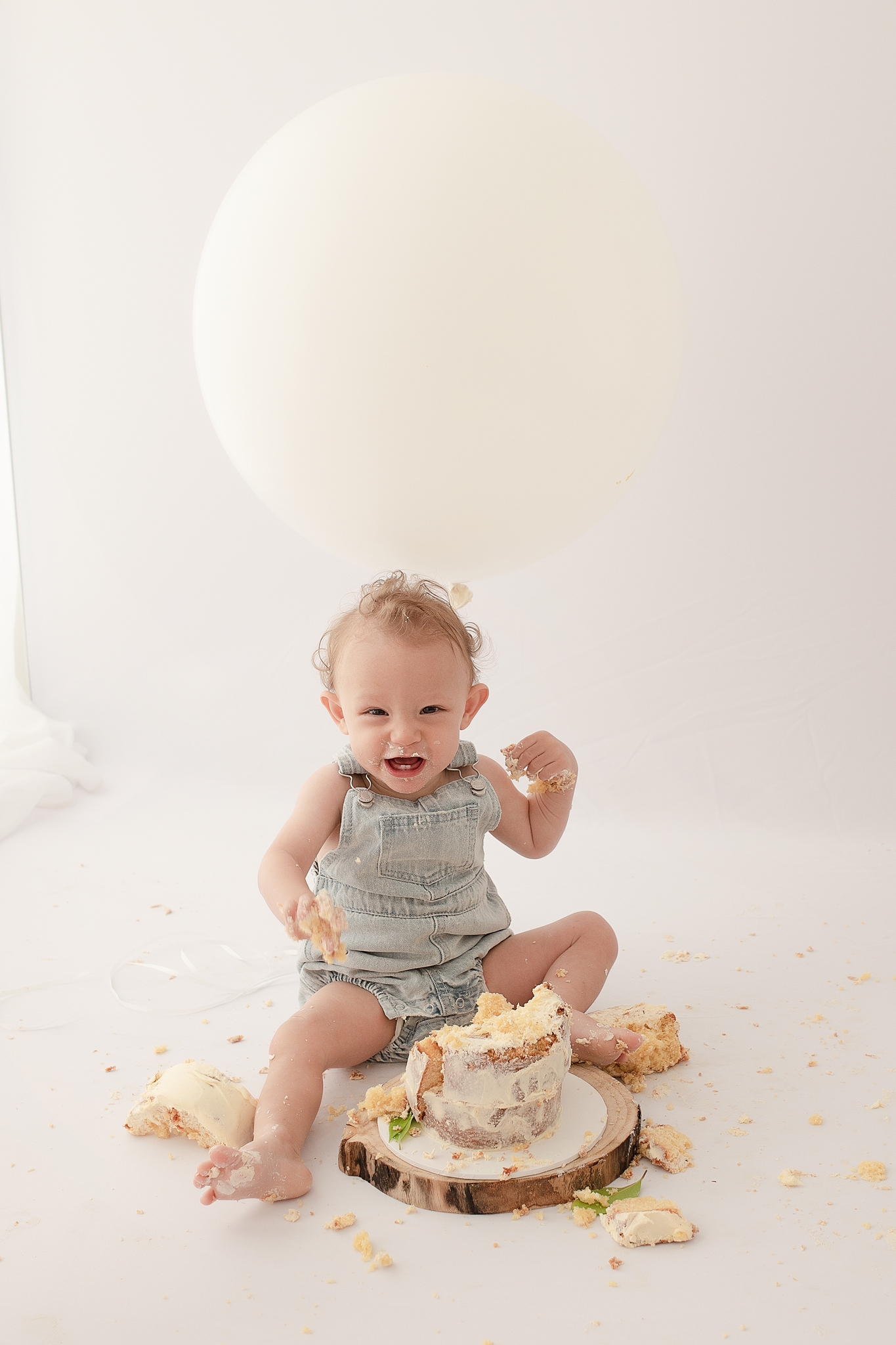 Once your smash cake styling is set up, it's time to let your little one loose on the cake!
They can touch, taste, and smash the cake to their heart's content, while the we capture every messy moment.
Here's a hint – bring a little snack to hide in the cake for your Bub, incase they are unsure what cake is!
5. The Clean-up and Photo Viewing
5- Milk Bath 
After the cake smash is over, it's time to clean up! The easiest way is with a delicious milk bath in a toddler-sized white tub. If baby hasn't enjoyed smashing their cake, the excitement of bubbles and a warm bath is sure to delight them!
I provide towels to clean up your little one, and you can change them into a clean outfit.
After the session is over, I'll will provide you with a gallery of edited photos from the session within a few days.
You can choose your favourite photos to keep as digital images and a beautiful framed storyboard print!
The cake smash has become a tradition for many families, returning with their 2nd and 3rd babies, and it's easy to see why.
It's a fun and lighthearted way to celebrate your little one's birthday, and it's a tradition that you can continue for years to come.
So, if you're looking for a fun and exciting way to celebrate your little one's first birthday, consider a cake smash. It's messy, fun, and adorable – what more could you want?
Just be sure to have plenty of wipes on hand while we capture all the messy, cake-covered moments.
Happy smashing!
0