Have you got a friend or family member who's expecting a baby? Or, a spouse wanting to surprise your partner?
Gift Certificates are for you!
Choose your Gift Certificate amount, and purchase online.
Keep an eye on your emails after purchase, as we will be in touch for more details, and your or the recipient's address for postage.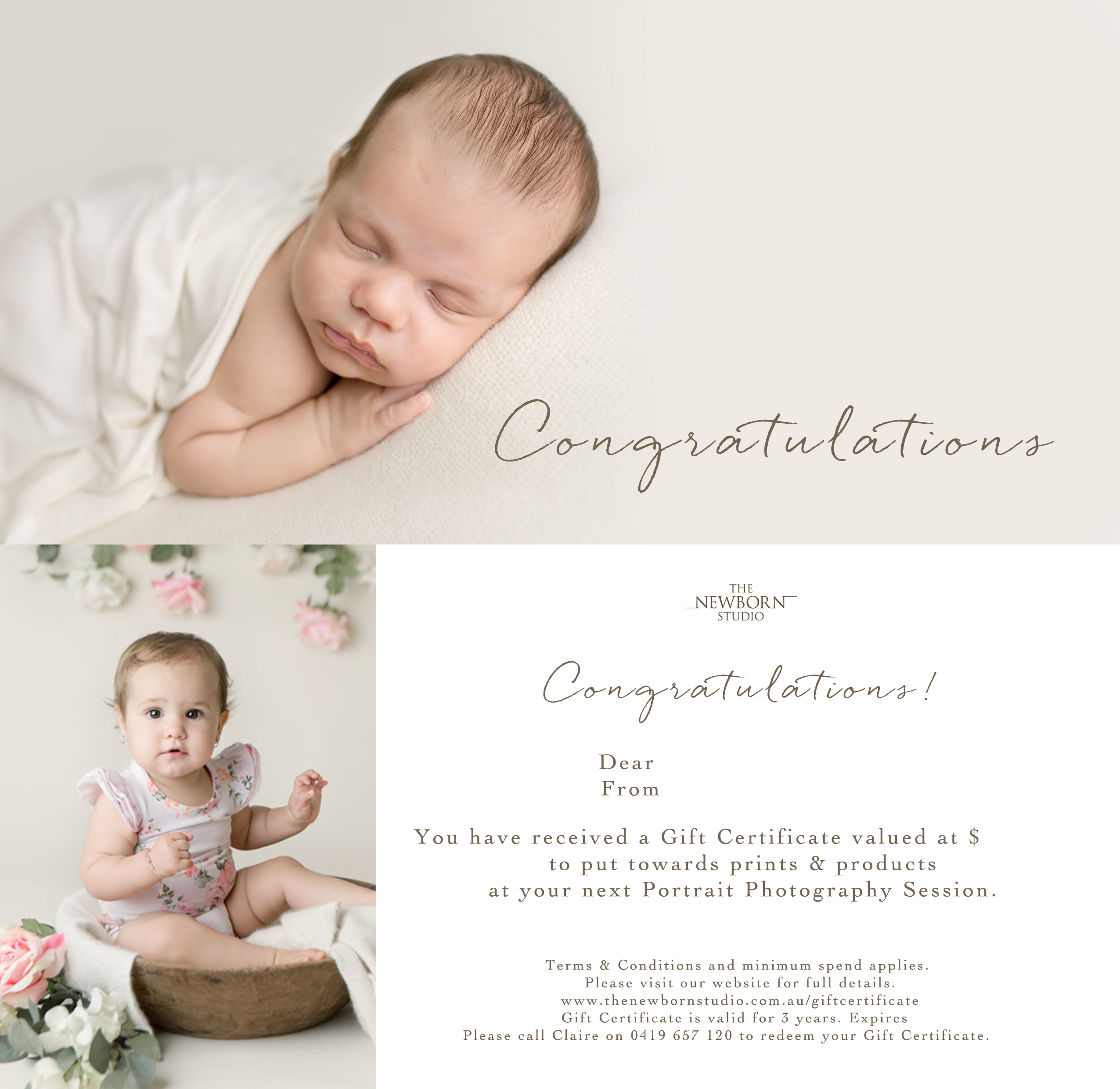 Gift Certificate Terms & Conditions:
Gift Certificates are valued between $200 – $950.
Print/Product credit Gift Certificates are available, between $200- $500.
Full Cake Smash session Gift Certificates are $650 including 15 Digital Files. No sitting fee is payable.
Full Newborn session Gift Certificates are $950 including 10 Digital Files. A $100 Sitting Fee is payable.
Minimum Spend and Sitting Fee payments are required. Please note if you are purchasing a Gift Certificate for yourself or your spouse, you will be liable to meeting these minimum spend requirements.
If you are purchasing for a friend or relative, please ONLY purchase if the recipient wants The Newborn Studio to photograph their family, AND they are aware and agree to pay the Minimum Spend and sitting fee requirements.
Gift Certificates are NOT refundable if you or the recipient change your mind or do not want the Gift Certificate.