Expecting a Baby? Here's our availability for the next few months!
Please contact us to book your Newborn session while you are pregnant, so we can hold a spot for you around your due date. We only take 5 newborns per month so once your $100 Sitting Fee payment has been made, you are booked in and confirmed!
If your Newborn has just arrived, please call us and we will do our best to fit you in. If not, we can certainly refer you to other Newborn photographers in the area.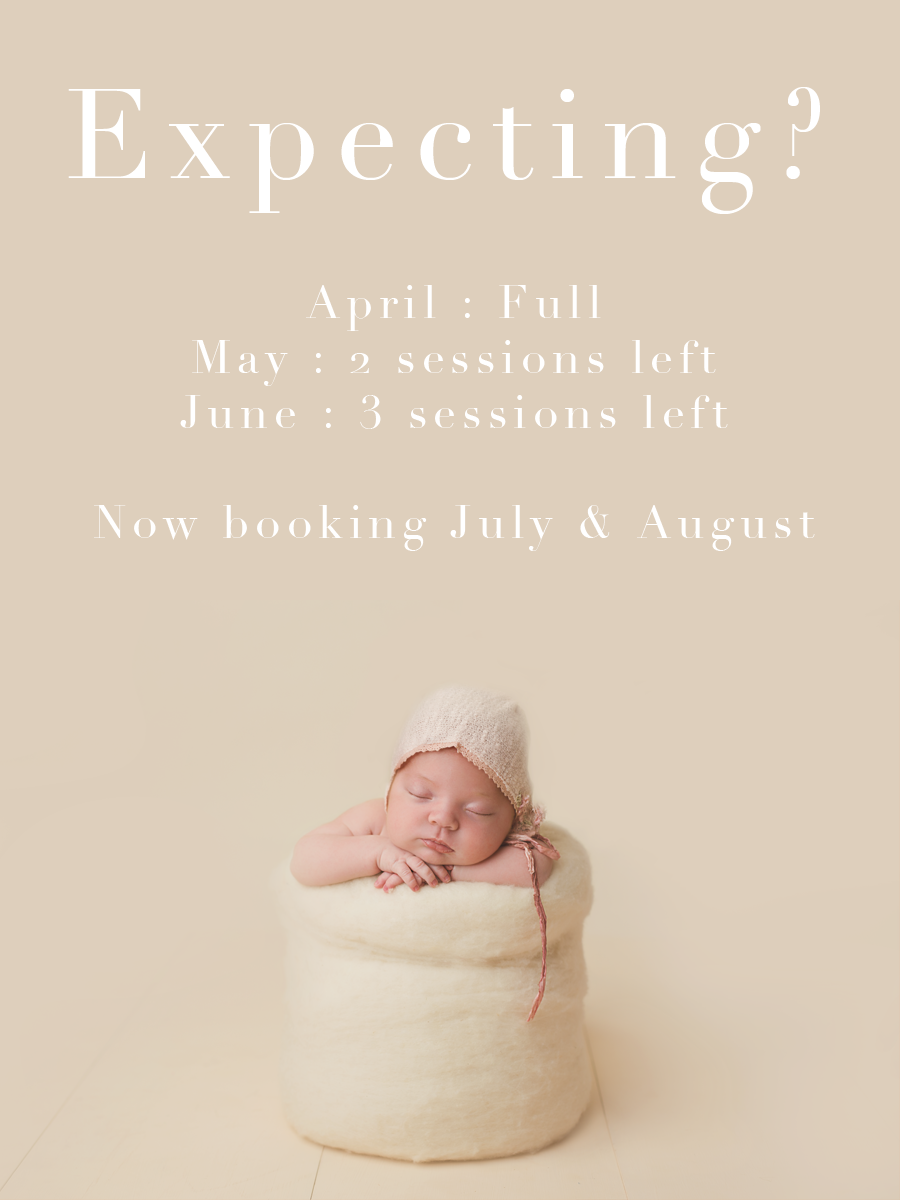 0