The Newborn Studio welcomes professional Photographers to join us for an intimate 1:1 Newborn Posing session.
Learn my beautiful, classic style of Newborn Photography with easy setups, clean colours and beautiful lighting, keeping baby the focus of your photography.
You'll be learning how to guide parents into easy, flattering poses, and how to use angles and lighting to photograph your families.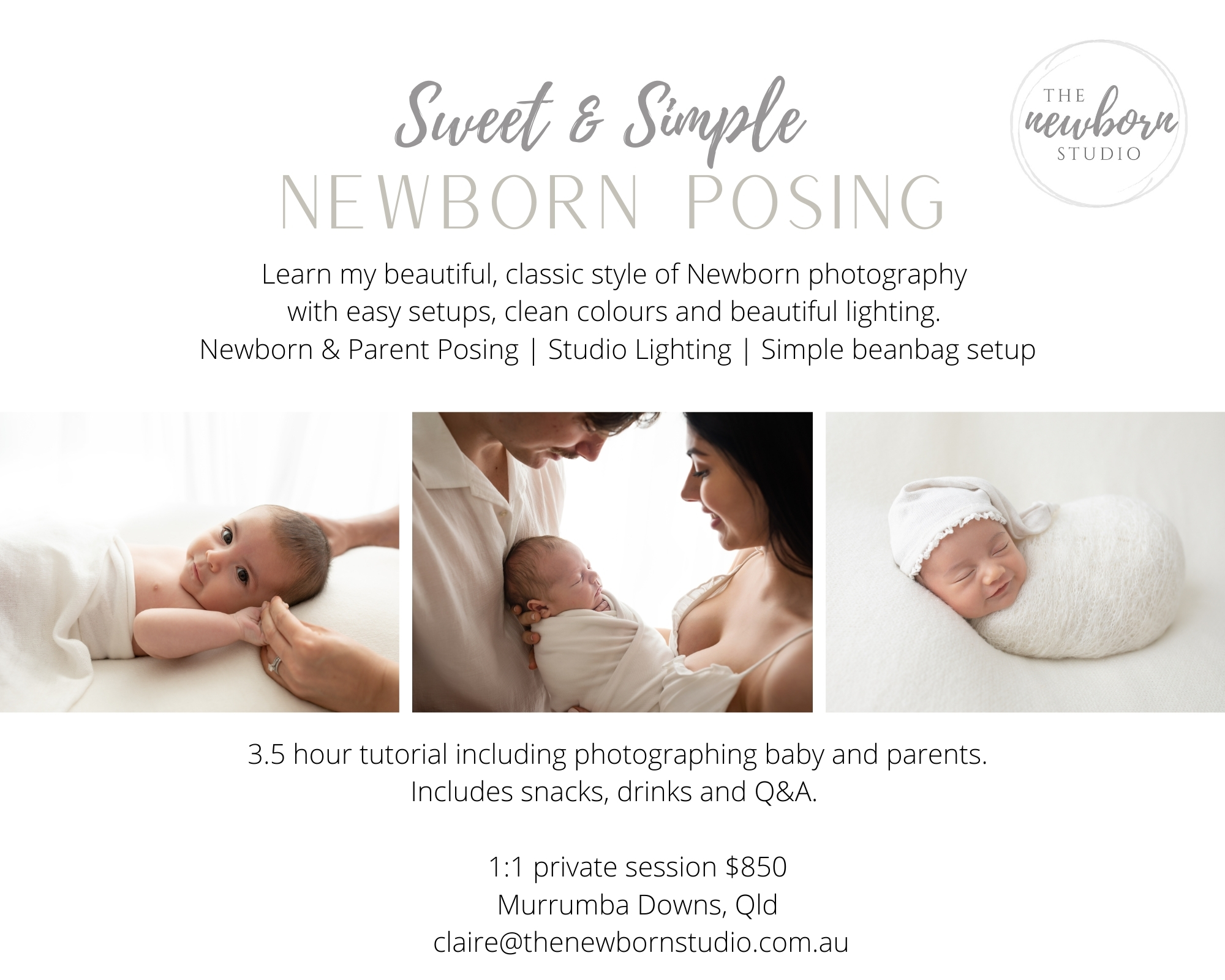 Photographers must bring a professional level SLR camera, a suitable lens (50mm, 35mm or 24-70), and have the ability to use manual settings.
Photographers must not be providing mentoring services now or in the future 12 months from the session date.
40km exclusion zone from our home studio in Murrumba Downs, Brisbane North.
1:1 Private session (3.5 hours) $850