PHOTOGRAPHERS….. Are you ready to rock your Newborn sessions?
The Newborn Studio welcomes professional Photographers to join us for an intimate 1:1 or 2:1 Newborn Posing session.
Learn our 4 favourite Newborn poses, that you can easily use in your own Newborn client sessions, with only a couple of beautiful, simple props. You'll be hands-on and working with our Newborn and parents, as you learn to pose parents, direct lighting, and perfect your poses. Join us after the session for snacks & drinks while we show you our editing workflow for the images we have created during our session.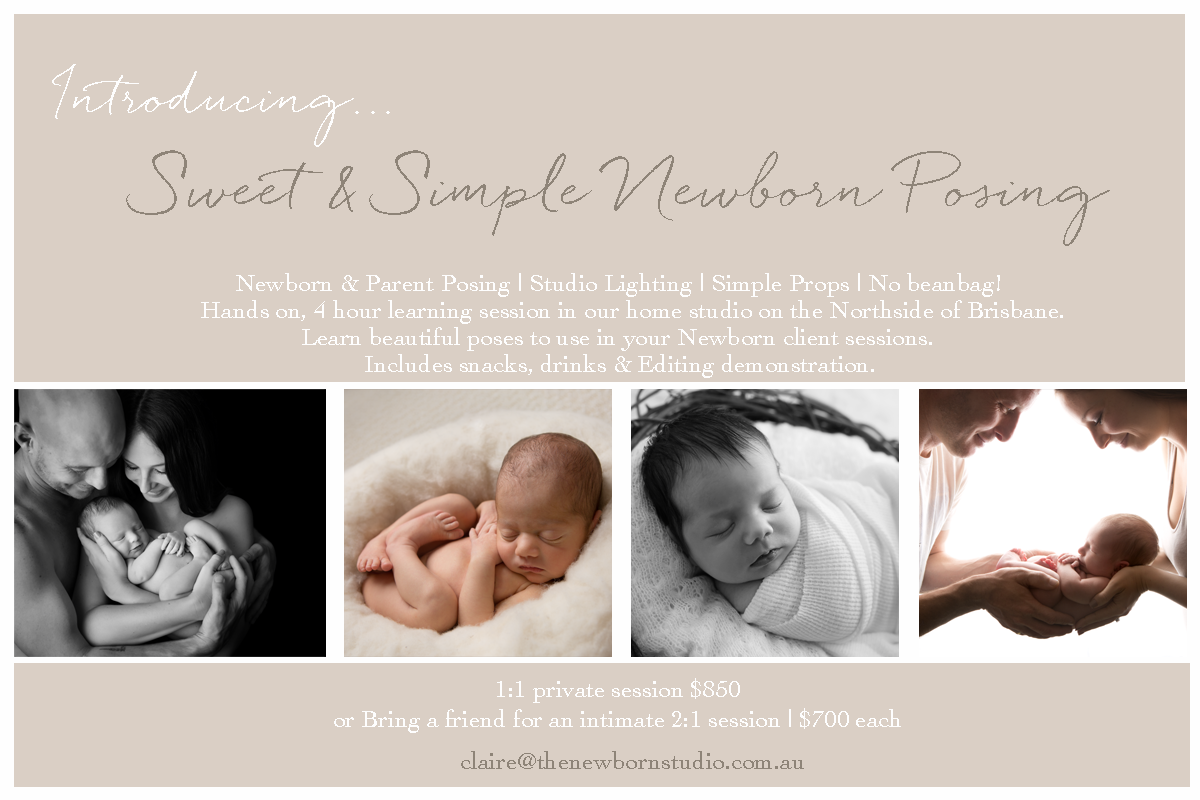 Choose your date, and register now!

0