Newborn session bookings for 2015 are coming to a close!
We have had a cracker of a year with so many beautiful Newborn babies visiting our studio. Now with the lead-up to Christmas, we have only ONE Newborn session left for 2015 – for a baby due in November.
A WAIT LIST is open for TWO October Newborn babies, so if you have missed our cut-off for your baby due in late September/early October, please get in touch ASAP to go on our Wait List. Those on our wait list will be notified asap in October, if a session becomes available, but is not guaranteed. A $100 Wait List Sitting Fee is required, and is refunded if we cannot fit you in.
Because babies are born when they're ready, we sometimes have little gaps in our schedule, and can fit in last-minute availabilities.
Contact us today to secure your November session, or go on the Wait List for October.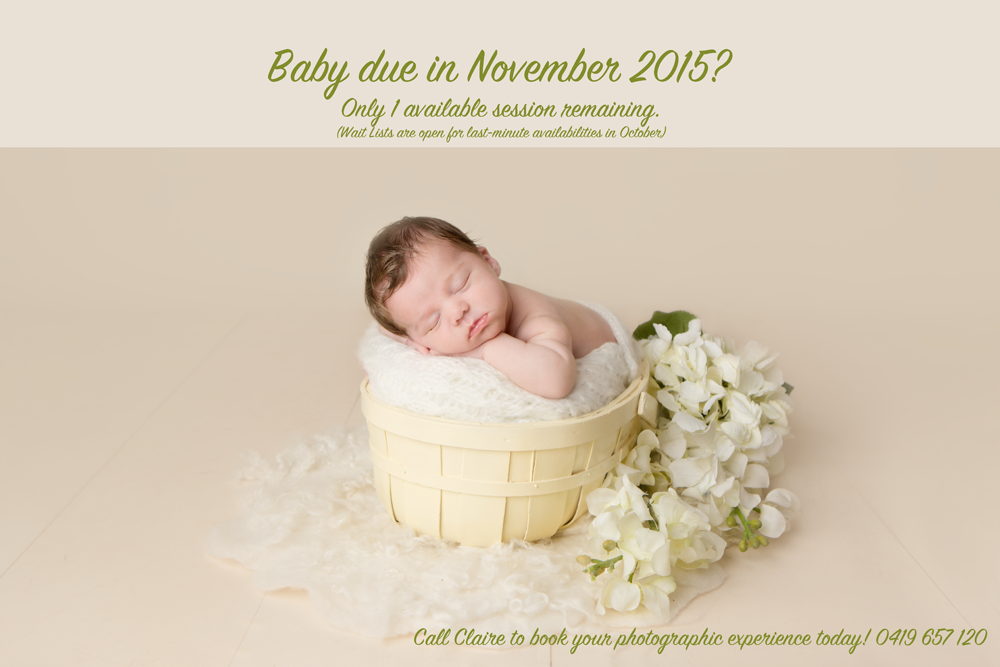 0