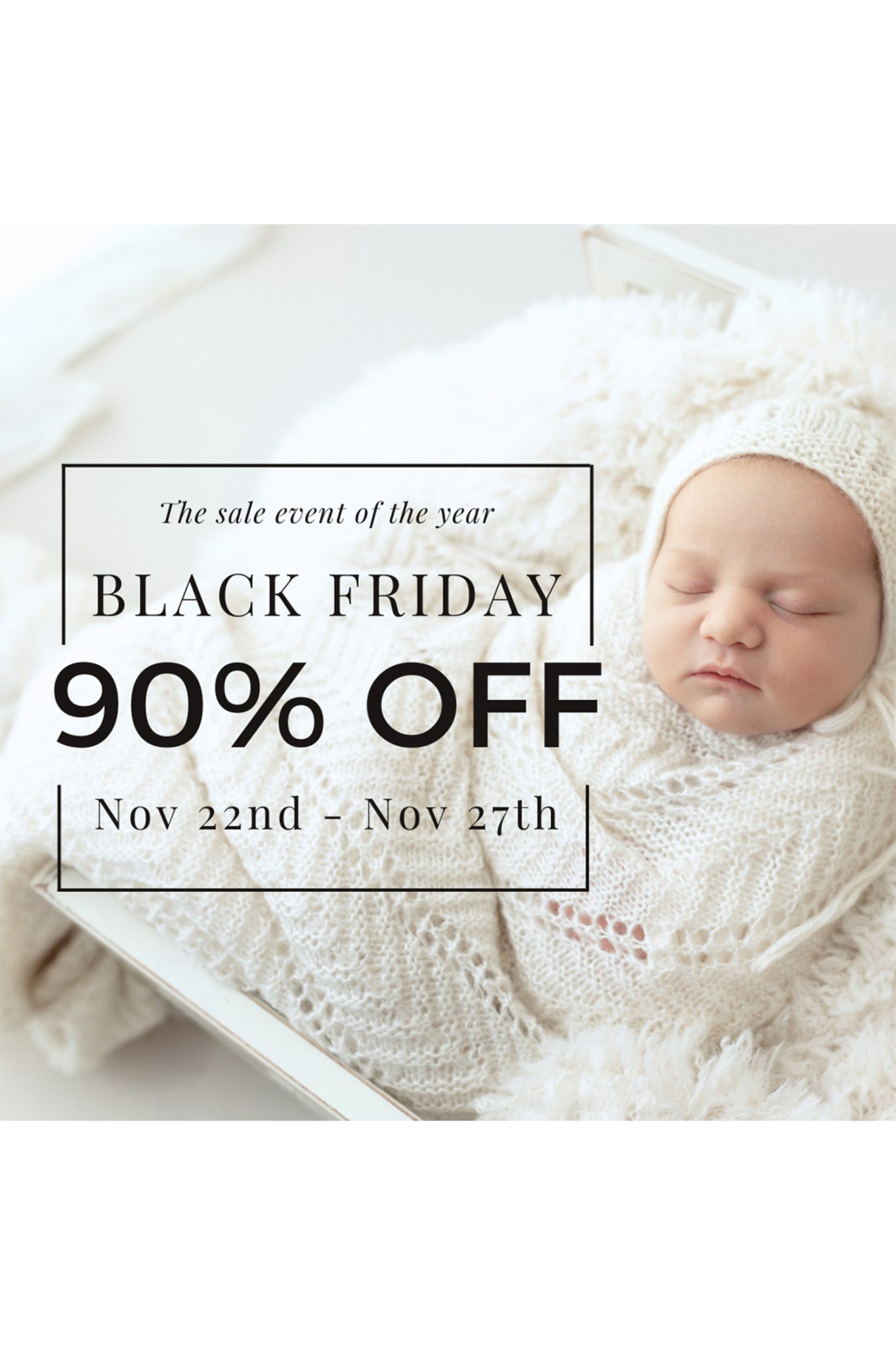 Ready to make your memories unforgettable?
Book a Family Portrait OR Newborn session for ONLY $50.
Valued at $590 – Save $540!
This special includes:
– FAMILY OR NEWBORN SESSION
– ONE MATCHING DIGITAL IMAGE
– DESIGN APPOINTMENT TO CHOOSE YOUR FAVE PHOTOS
– $200 WALL ART CREDIT
– BONUS 8×10 inch ACRYLIC DISPLAY PRINT
(Excludes Cake Smash, Maternity, Baby/Sitter sessions or other sessions not listed).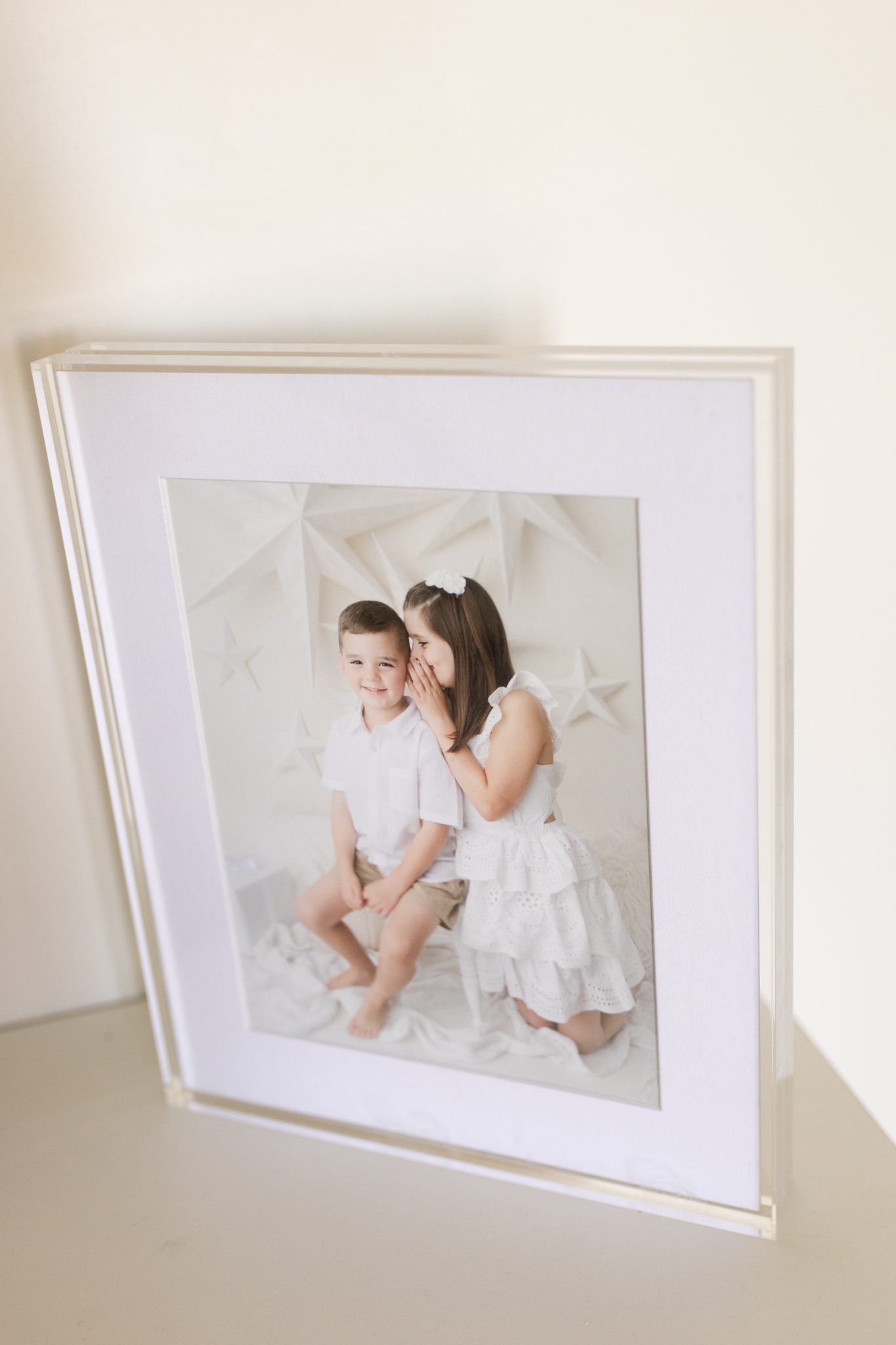 Are you pregnant and looking for beautiful photos of your newborn? Great! We'll book a Newborn session for you.
Do you have kids, or are you a couple who would love your own Family photos? Excellent! We'll book a date for your Family Portrait session, to be held before August 2024.
how to book a Black Friday deal?
Taking advantage of our $50 Black Friday session is easy!
Simply purchase your $50 session via the links below.
Receive an emailed confirmation of your purchase
Check your calendar – we'll be in touch over the phone in a few days to chat about your session and book in a session date.
Enjoy your photography session!
View your beautiful photos at a studio Design Appointment, choose your favourites and order any extras you love.
Your Acrylic Display print included in your session will be sent to our print lab. Receive your matching Digital Image within a few days of your Design Appointment.
$50 session fee is due on booking to secure your session.
Black Friday sale ends strictly at midnight 27th November 2023.
No extra products or prints are given aside from the inclusions listed. Extra digitals, products and prints are available to purchase. 
Clients must attend a studio Design Appointment within a few days of their session to choose your favourite photos.
Sessions must be held between 1st February and 31st July 2024. 
Offer only available to new bookings for 2024.
Offer is only for Newborn or Family Portrait sessions, NOT for cake smash, maternity or baby/sitter sessions.
Family Portrait sessions must be held around Brisbane Northside.
Newborn sessions are held in our home studio in Murrumba Downs.
A full contract will be provided to sign upon booking.
$200 Wall Art credit is to be put towards wall art, not other products or digital images. It is not redeemable for cash, transferrable, or to be used in any other way.
Only ONE $50 photo session can be purchased per family.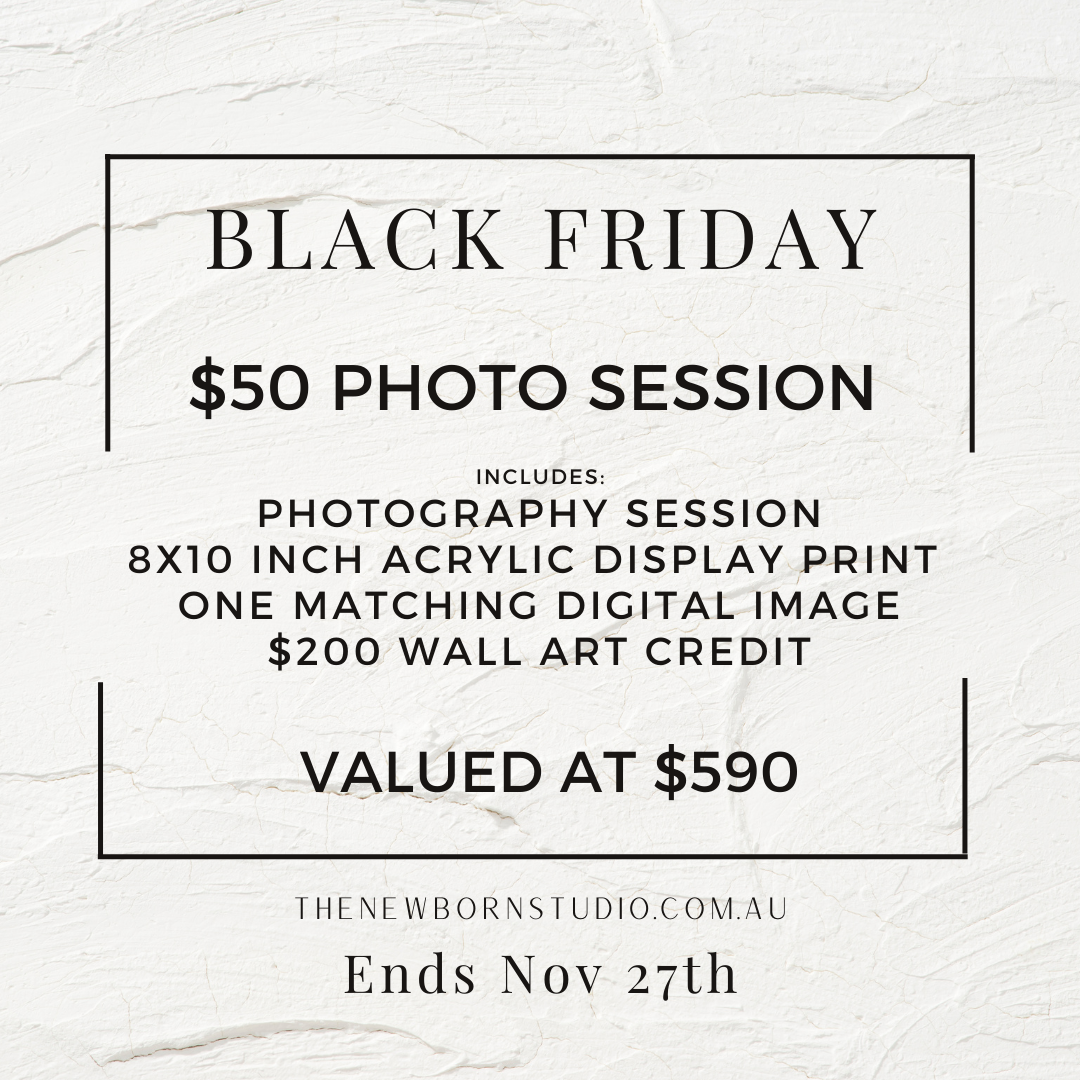 your questions, answered!
Why are you giving away such a great deal?
We've saved the best deal of the year for Black Friday! These $50 sessions are a great way for families to have their portrait session at a minimal cost, and have the ability to add on a few prints or products if you love them.
What if I want extra photos?
No problems! Simply choose your favourites, and purchase as digital images, prints, wall art, or a beautiful Album.
What if I don't want any extras?
Totally your choice! Your photos will be deleted if you don't want to purchase any extras, since you won't need them.
How much are extra photos?
You'll receive a full price list via email after booking with these prices and options:
Digital Image collections are $995 for 10 or $1550 for 20.
Wall Art pieces starts at $390.
Wall Art collections start at $1195.
Albums start at $1750.
Boxes of Matted prints start at $1250.
Grandparent gifts from $90.
I'm pregnant and unsure when baby will arrive.
No worries! We'll pencil your due date in the calendar and confirm a date after baby has arrived.
We'd like a beach or bush Family Portrait session.
Great! Claire will be in touch to confirm a location prior to your session.
Do we need to book our session date now?
YES! Check your calendar! Claire will be in touch in a few days to book your Family Portrait session in, or your due date if you are pregnant.