Be in Blossom girls….. are you ready!!
Our team at The Newborn Studio are SO excited to partner up with Be in Blossom, to reward all their lovely Mummies, just in time for Mother's Day!
We are thrilled to be able to gift $400 Luxury Gift Certificates to each Be in Blossom Mummy this week!
Your $400 Luxury Gift Certificate includes:
– Planning Consultation
– Photographic Experience
– Design Appointment with a Cinematic Presentation of your photographs…. and
– $300 to put towards beautiful Wall Art
You can choose from a gorgeous Pregnancy session, Newborn session, or Baby/Child session – it's up to you! And of course, your family is included in the session too!
We can't wait to meet you, and we'll be on the phone to you in the next week or two for a chat, to find out more about your family and your children (or impending newborn!), and to book in your Photographic Experience.
Here's the Luxury Gift Certificate that you would have picked up at classes this week…..

And because it's Mother's Day weekend…. we have a little something EXTRA to give away too 🙂
We have ALSO decided to reward one of these names – with an incredible $1,500 of beautiful WALL ART! Oh yes – $1,500!!! (wouldn't that be nice) 🙂
SOOOO…… shall we draw a WINNER?
(so many names!)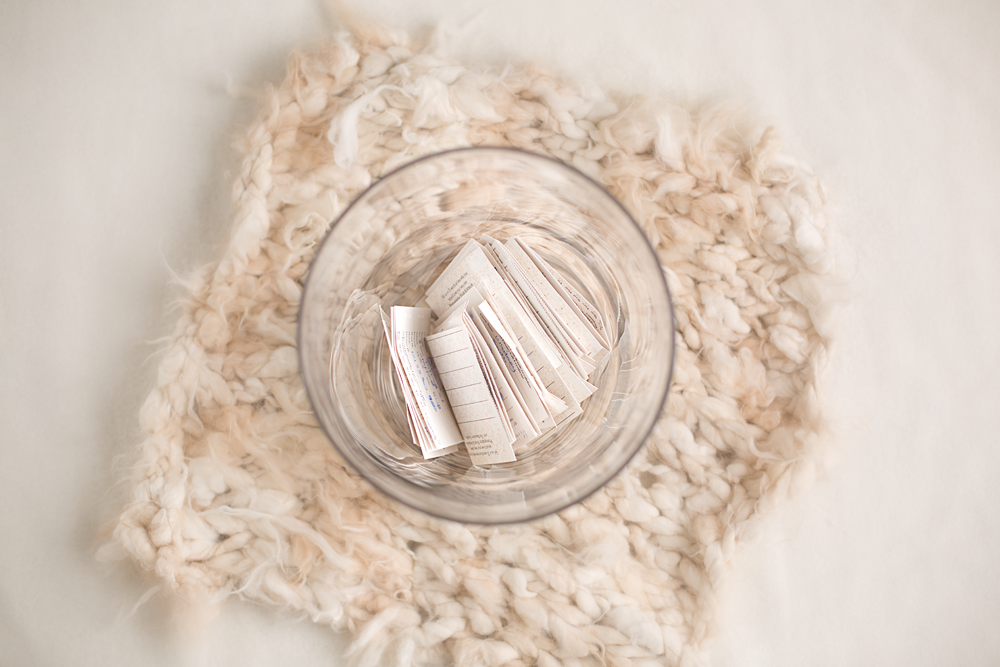 Here we go…..
I enlisted the help of my 4 year old (dressed in his pyjamas!) to draw out a name…….
And this is who he chose!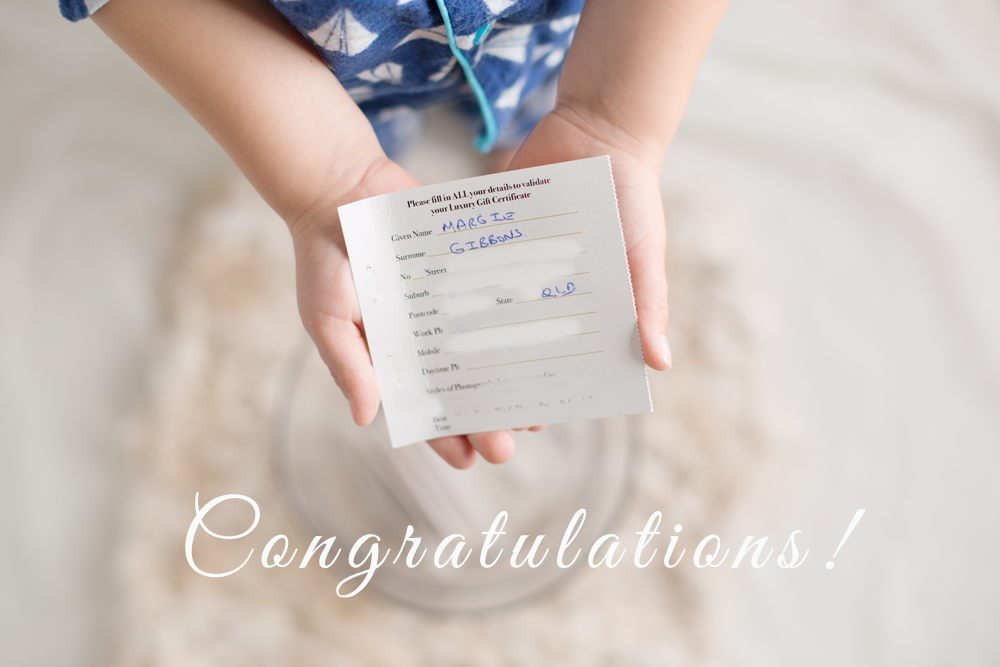 CONGRATULATIONS, MARGIE GIBBONS!!
Yippee!! We are so excited to meet you Margie, and help design $1,500 worth of beautiful Wall Art pieces for your home. We will be in touch with you next week to congratulate you, and book in your session.
Oh – and check the front door on Mother's Day – a little something extra is headed your way 🙂
We can't wait to meet everyone, and of course your little newborns! Expect to receive a phone call from us within the next 2 weeks, to organise your photographic experience.
Thankyou!
Claire x