Welcome!
Congratulations on your new baby, and thankyou SO much for allowing me the amazing and rewarding priviledge of photographing your sweet bub. Newborns are my passion and I consider myself truly blessed to be around these little miracles.
Please have a read through my Welcome Guide to best prepare for your session.
I can't wait to meet you!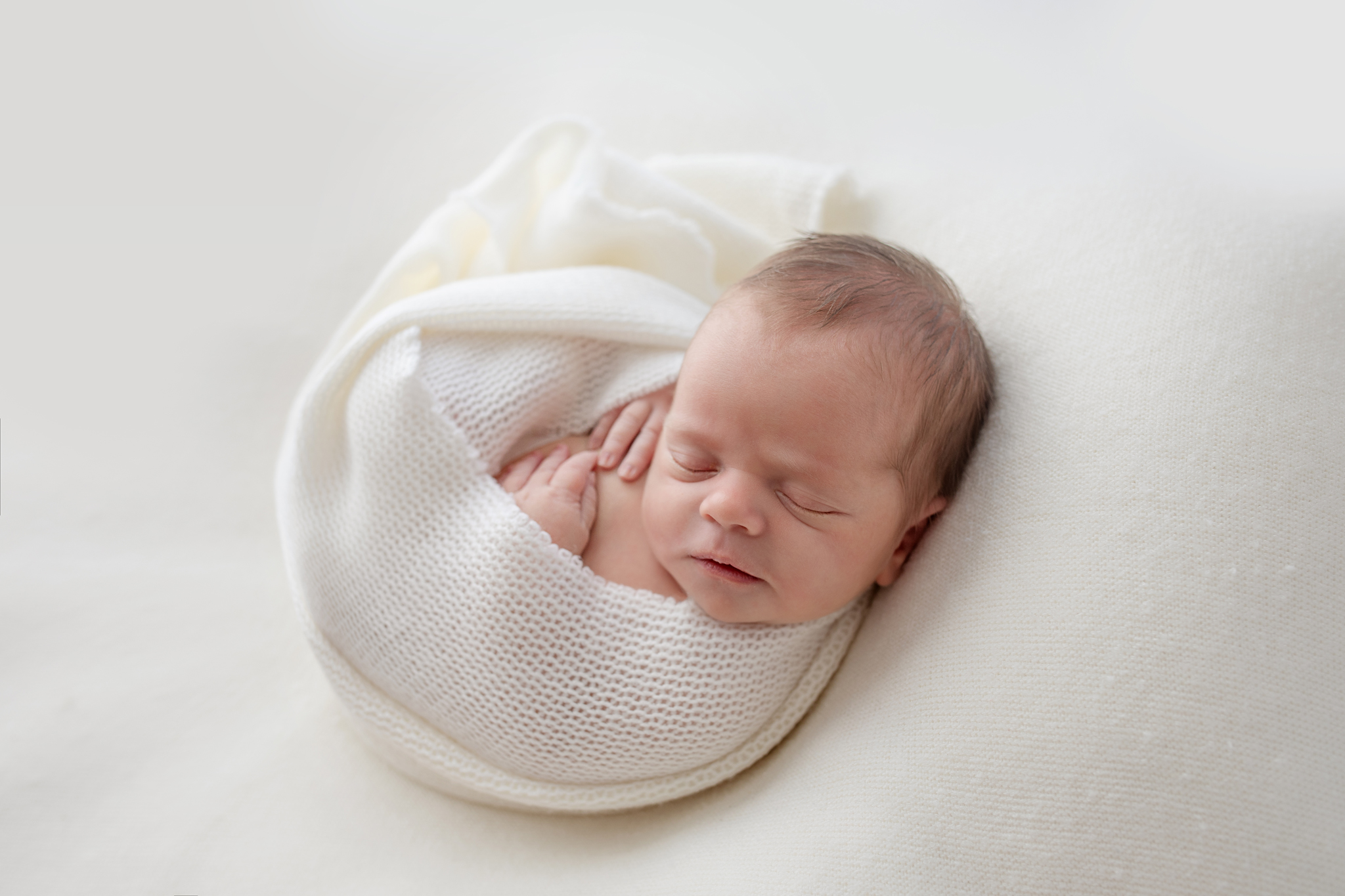 MY STUDIO
Newborn sessions are held at our home studio, where I am set up and ready to photograph your baby.
My address is 17 Hambleton Crescent, Murrumba Downs.
Parking is available either at the top of our driveway (infront of the double gates), or on the street/kerb.
Upon arrival, please bring in your baby in their car capsule, and bring a nappy bag or spare nappies.
Please leave prams in the car.
Our studio is part of our residential home. We welcome you into our home, and trust you will enjoy your photographic experience, and the time spent with us at your photo session.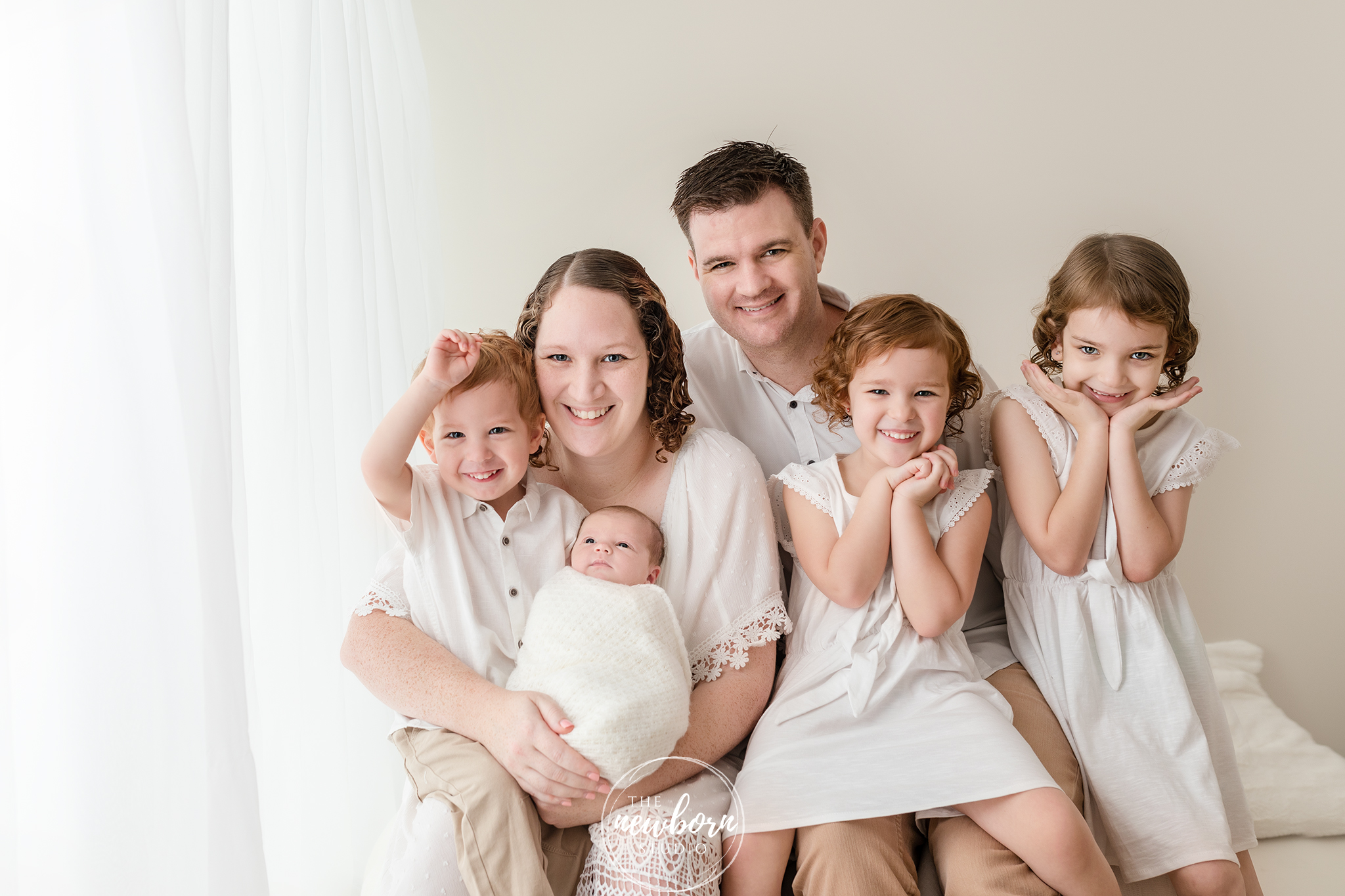 DIRECTIONS
My home studio is approximately 25kms north of Brisbane City at 17 Hambleton Crescent, Murrumba Downs.
We are a couple of streets from the Bruce Highway. If you're coming from Brisbane, head North past the Pine River, and take the Dohles Rocks Road exit.
If you are coming from the Sunshine Coast, take the North Lakes/Anzac Avenue exit. We are 5 minutes from here.
If your photography session is on a Friday afternoon or Saturday, please check traffic conditions before leaving, as the highway is very busy on the weekend and can delay your drive.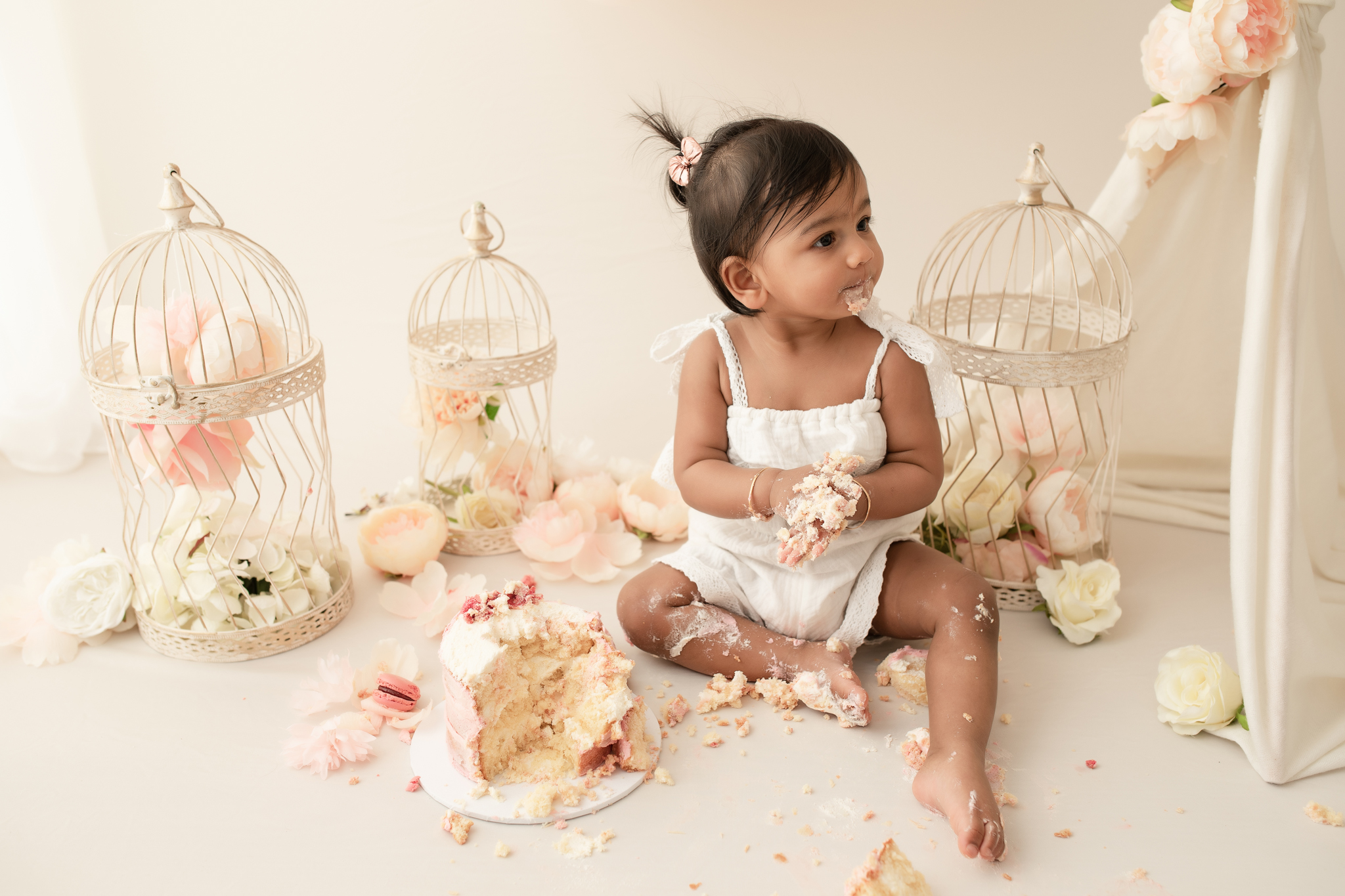 YOUR SESSION
Newborn photography sessions take around 2 hours. This gives us plenty of time for cuddles, feeding, settling, and shushing baby to sleep. Please feel welcome in our studio to sit back and relax on the couch, watch your baby's first photography session, and have a look through our collection of Albums while you relax.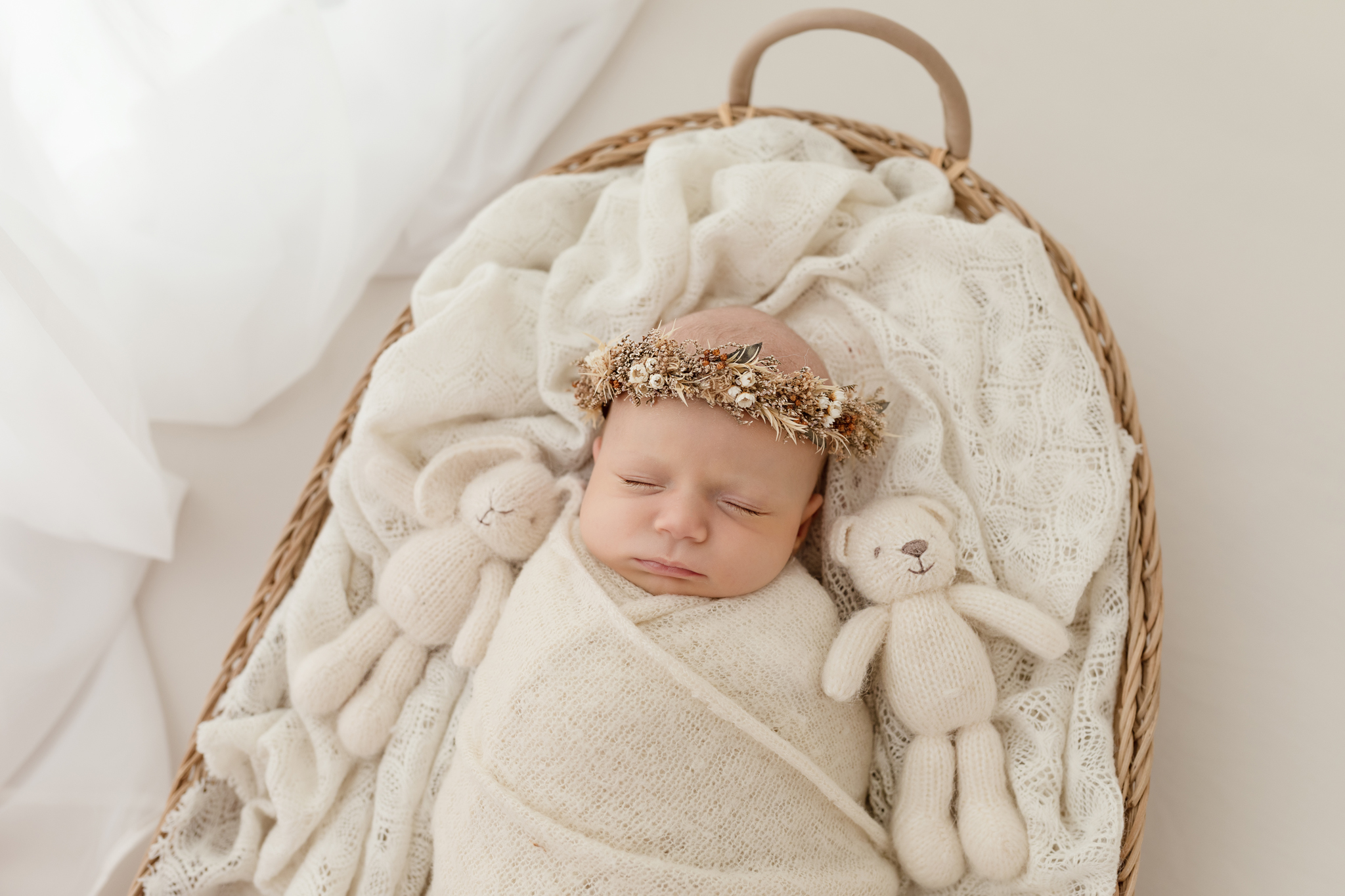 FEEDING BABY
Newborn babies (and new parents!) are slowly settling into a feed and sleep routine.
To photograph sleepy newborns, we aim to have baby with a nice fully tummy, just prior to their session.
To achieve good sleep time, babies need adequate awake time, kicking their little legs, having a bath, waving their arms around, so they can expend some energy and be tired enough to sleep. Try enjoying some awake time with baby at home before your session, so you can have an enjoyable, quiet car ride, and we can start photographing baby when they arrive, asleep.
Newborns are usually feeding every 2-3 hours – more, if you have a baby boy!
Please feel free to feed your baby at home, and again when you arrive, or partway through your session.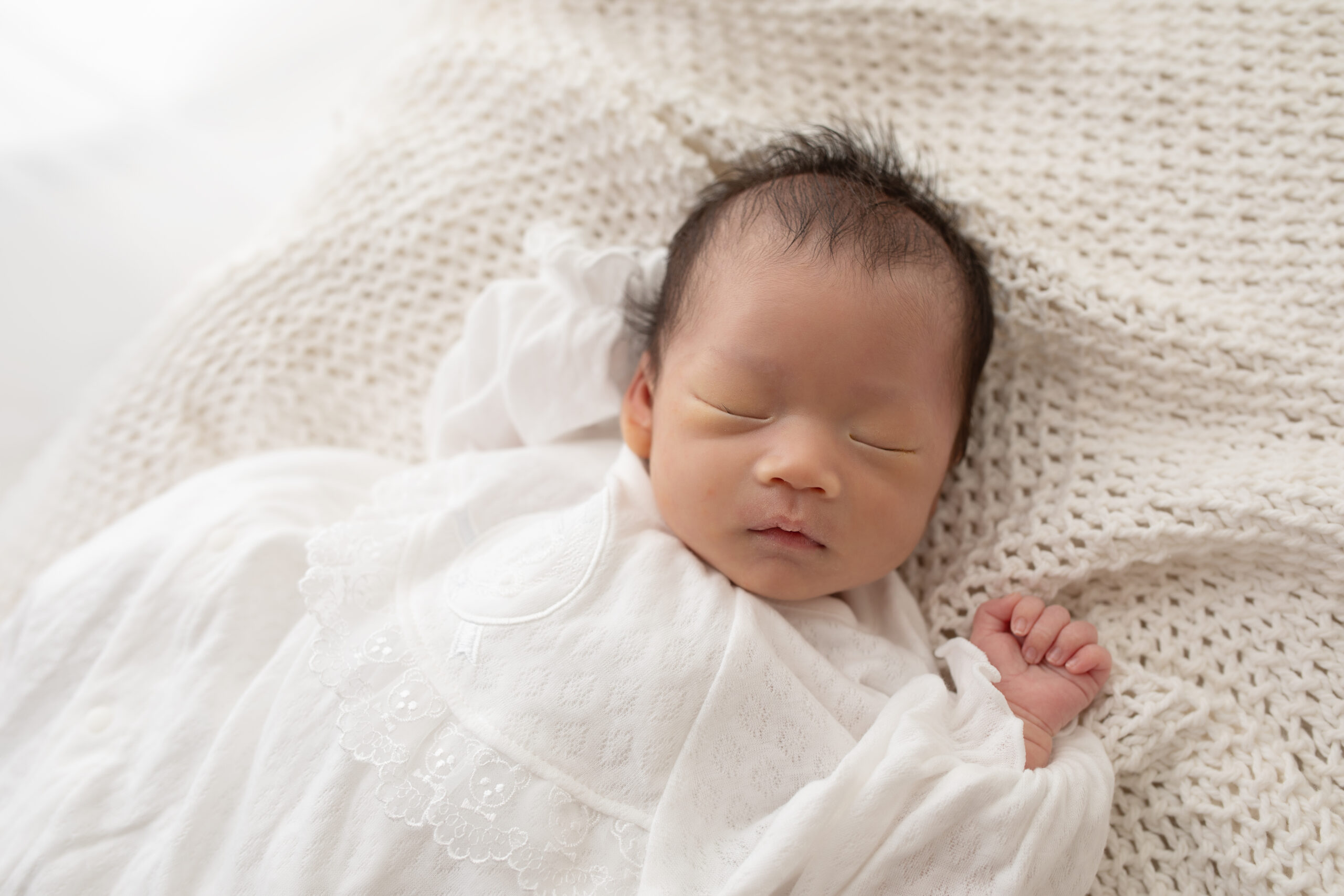 BREASTFEEDING & BOTTLE FEEDING
If you are breastfeeding, please be prepared to feed baby during the session, as baby will usually require a feed either when they arrive, or before you leave.
If you are bottle feeding, please bring your usual supply of bottles, plus an additional 2-3 bottles – just incase.
If you have a dummy or pacifier at home, please bring that along.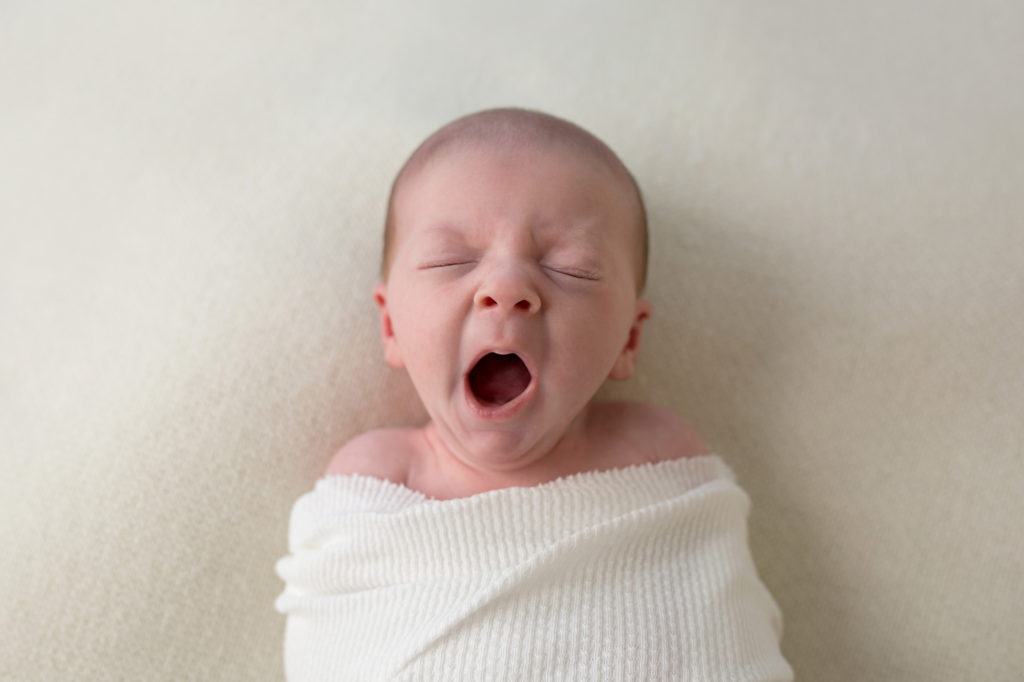 DRESSING BABY
Please dress baby in clothes that are easy to remove, if baby is asleep – a zip-up onesie is perfect, with a larger-size singlet if needed. Removing singlets over the head is a sure way to wake up a baby!
If you have a special little outfit for baby, please bring it along and let us know, so we can use it in your session. Otherwise, most newborns are photographed either with a nappy or wrap, or naked. We love the simplicity of newborns, and we love our photos to be all about the baby, without the distraction of lots of props or clothing.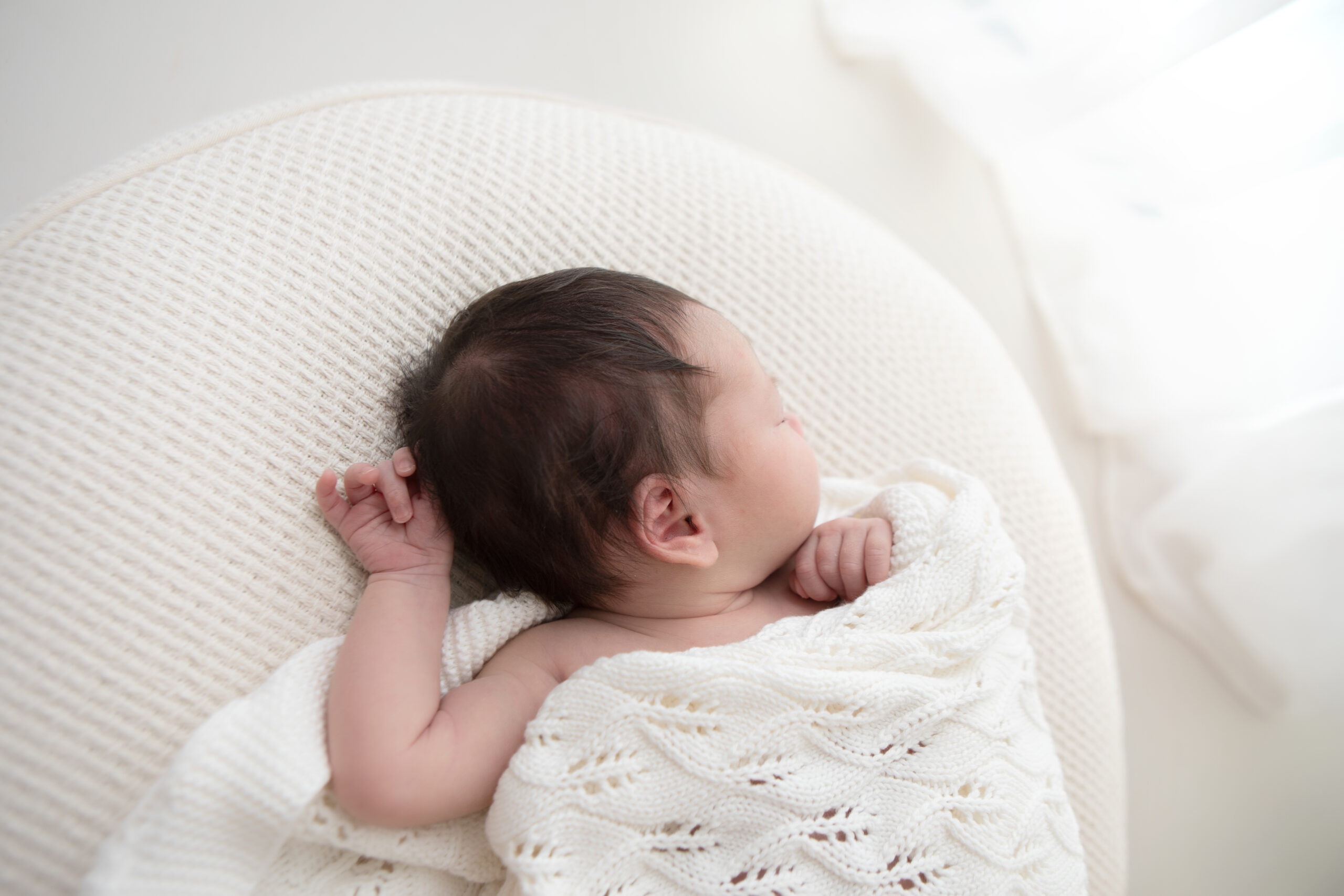 MUMS, DADS & SIBLINGS
We have found after photographing hundreds of families and babies, neutral clothing always remains the favourite to wear. Aim for soft, neutral colours – white, cream, latte, pale blue, grey, green.
Soft, simple clothing like t-shirts are best for Dads, or a soft, plain coloured business shirt.
We have a collection of Studio outfits with dresses, t-shirts for Dads, and a few children's outfits as well, feel free to try on any of these when you arrive.
Please avoid stripes, checks, logo's and branded clothing.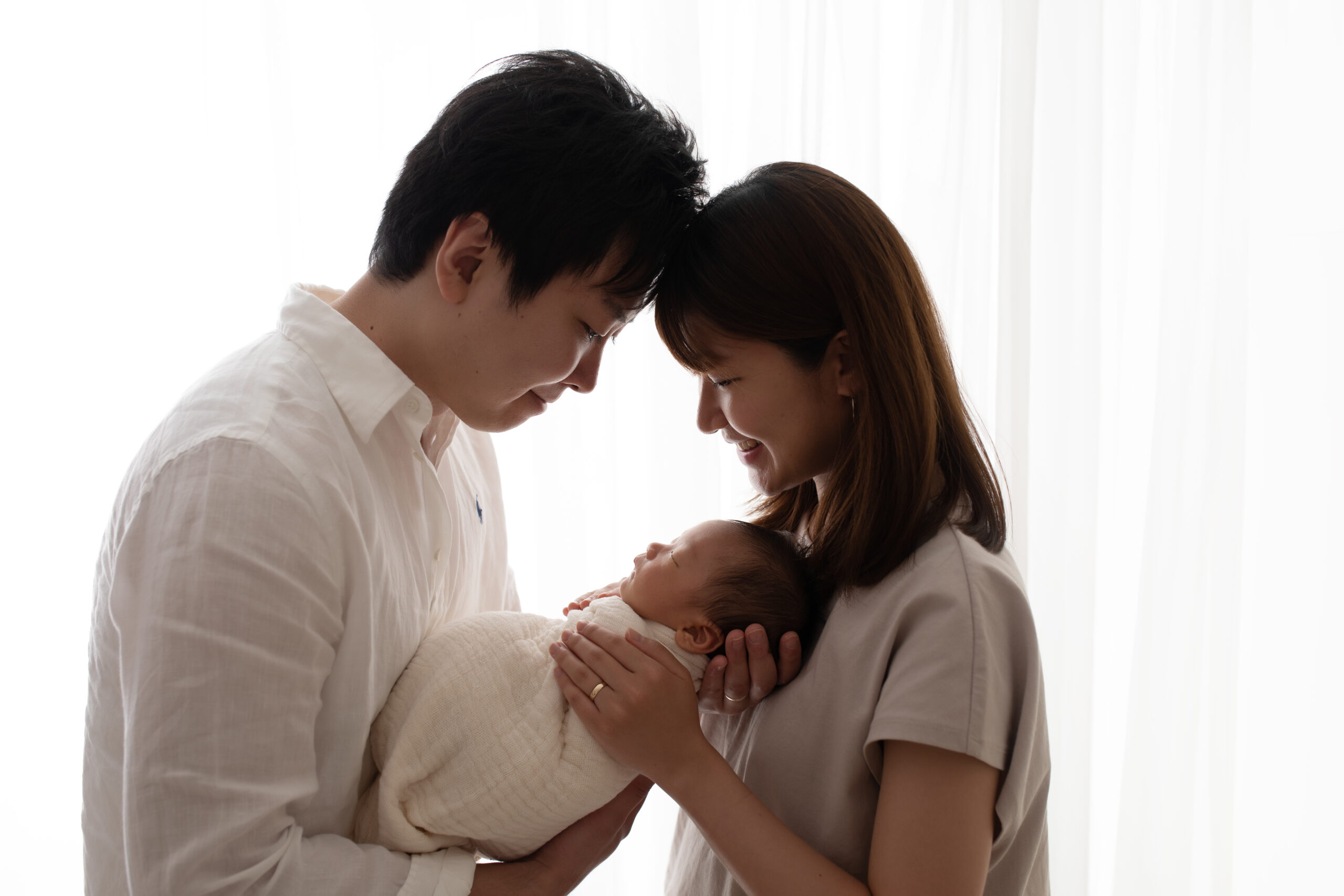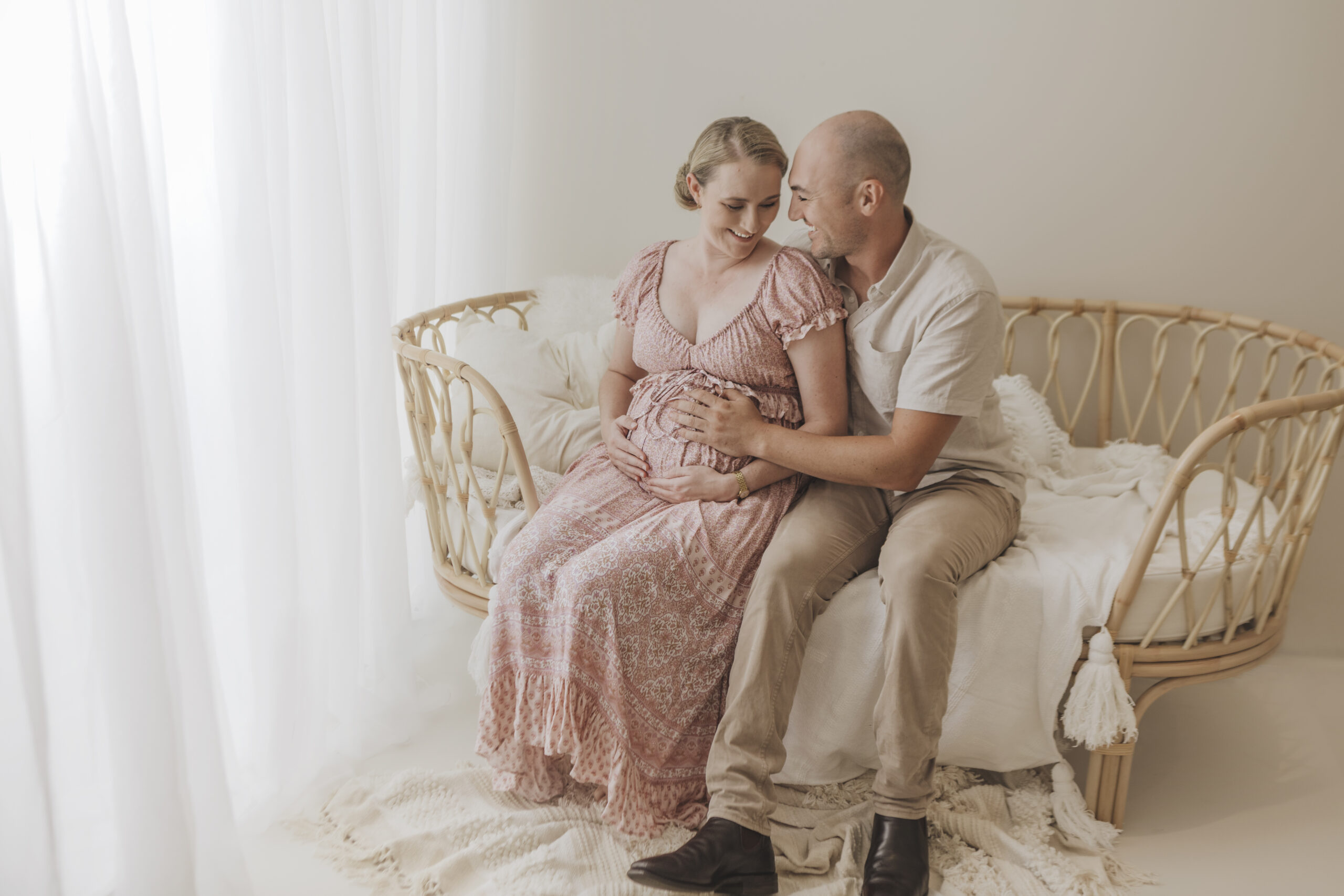 OTHER INFO
I aim to photograph siblings and family first, while little ones are still fresh and happy!
We have a fenced front yard and swing set, so feel free to take young siblings outside for a play after family photos are done, while I concentrate on baby's session.
Packaged snacks and water is provided in the studio. Please feel free to bring additional food or drinks if you like.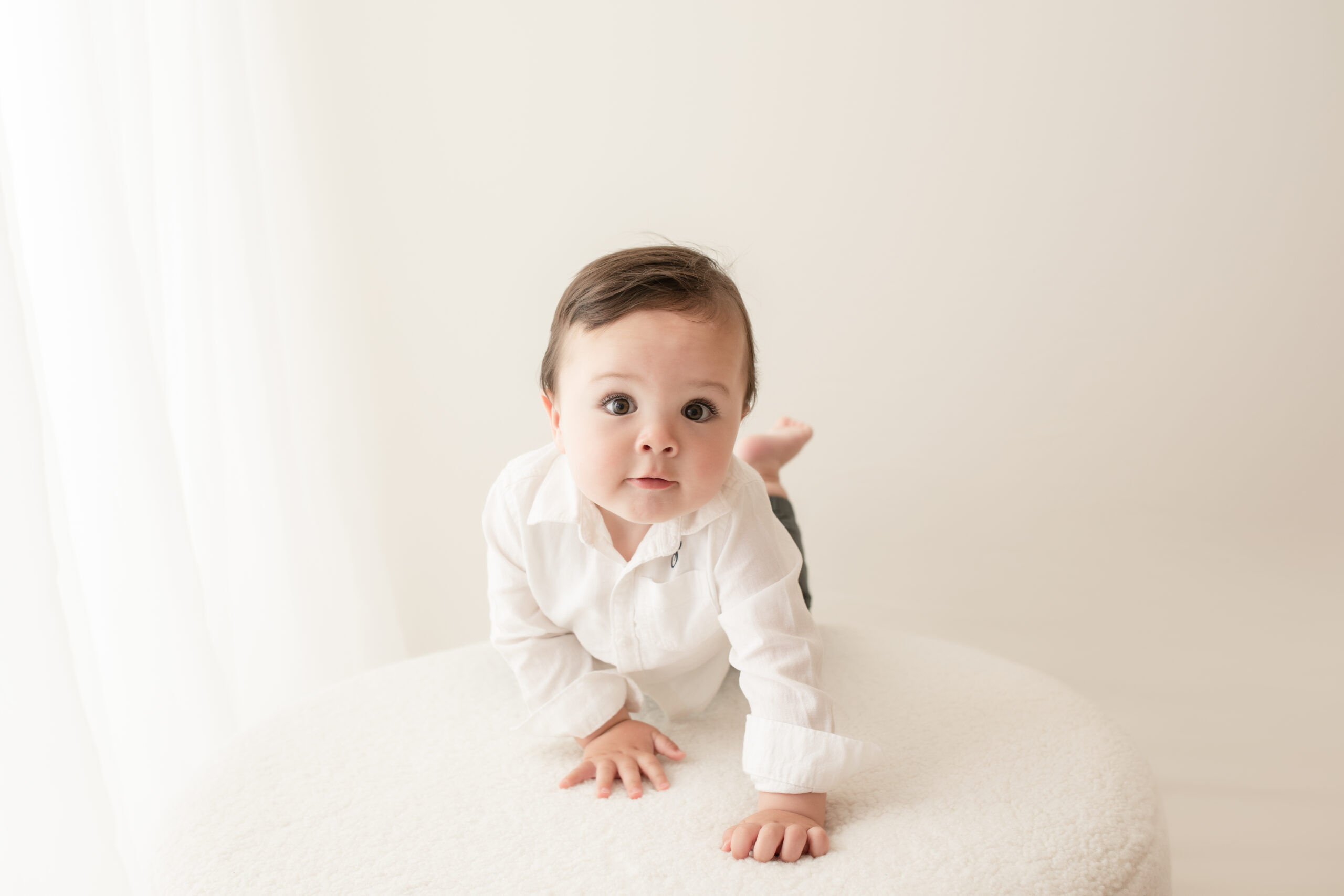 THANKYOU!
Thankyou for asking me to photograph your precious family.
I cannot wait to meet you and your new baby, and capture some beautiful photos for your home. See you soon x
Claire Pinder | The Newborn Studio
0419 657 12017 Hambleton Crescent, Murrumba Downs Qld 4503