What to wear for Family Photos, and more!
Hey Dads.
So, your partner booked a Newborn shoot for your baby, and you're coming along for the ride.
Now what?
Yes it's a stereotype, and YES there are SOOOO many Dads who book sessions – so this Q&A is for all Dads, everywhere! 
(And let's face it, it'll help Mum too!).
I'm answering all those normal questions I know you're thinking….
So let's get into Q&A with Dads!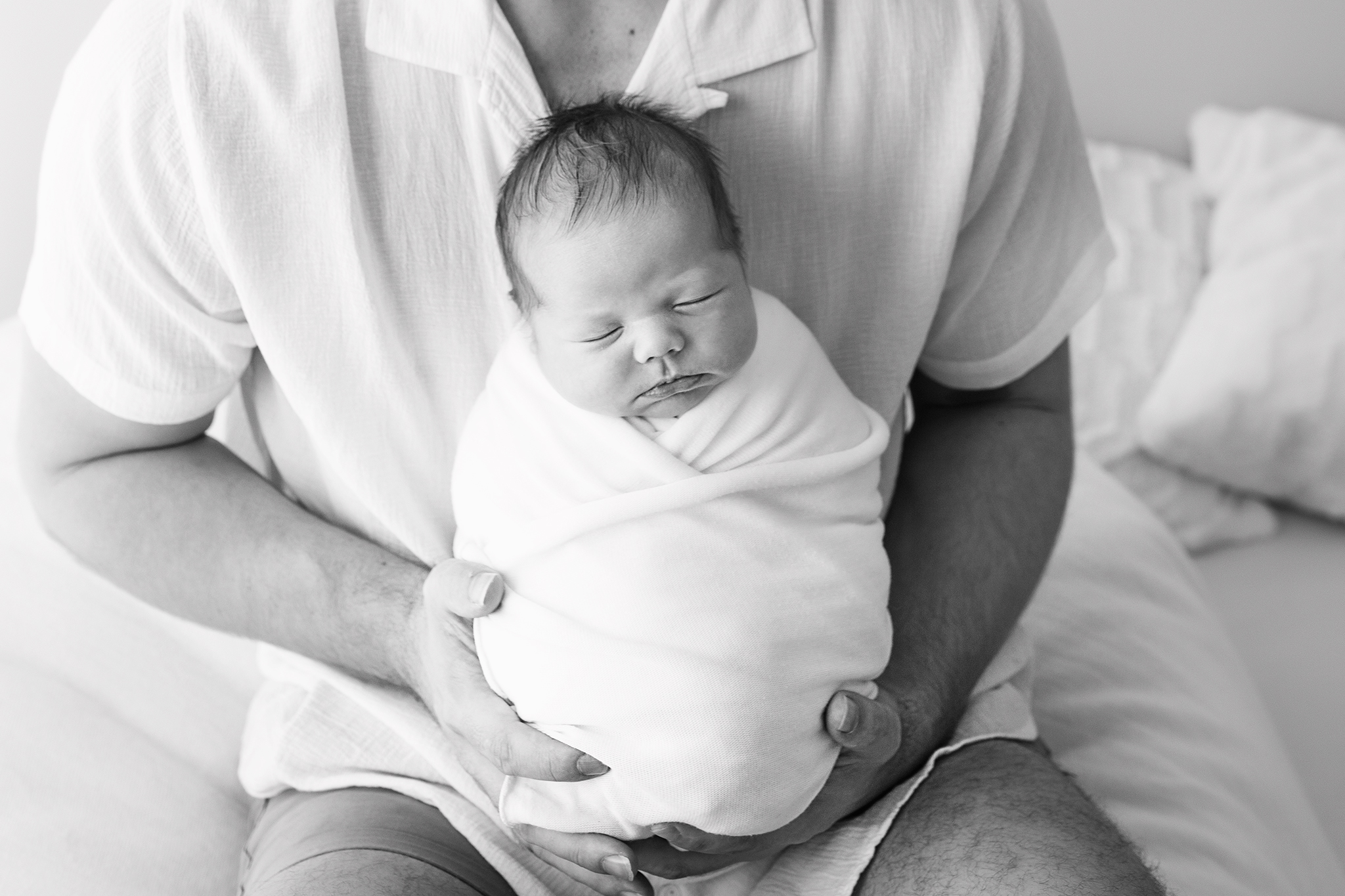 Q&A for Dads.
What are we doing here?
What do I wear?
How much will this cost?
I'm not very photogenic.
and more.
I know you have questions, guys, and I also know you want to look your best when you're photographed – but you probably have no idea what's going to happen, where you're going, why you're here… so here it is!
Where are we going?
If you're having a Newborn session, you're coming to me!
I own and operate The Newborn Studio – a little boutique home studio at my house in Murrumba Downs. Come over, park on the driveway, relax on the couch. You're welcome in my home.
How long does this take?
Newborn sessions take about 2 hours, depending if your baby cracks it or not.
Honestly, it's the toddlers/siblings that usually take longer to wrangle. More about them later.
If baby needs more feeds, it takes a little longer.. but I promise to have you walking out the door happily in 2.5 hours at most. We start at 10am, so you'll be leaving just after lunch. Perfect time for a drive-thru on the way home.
Yes, there's MORE info here about what to wear for family photos. Read on..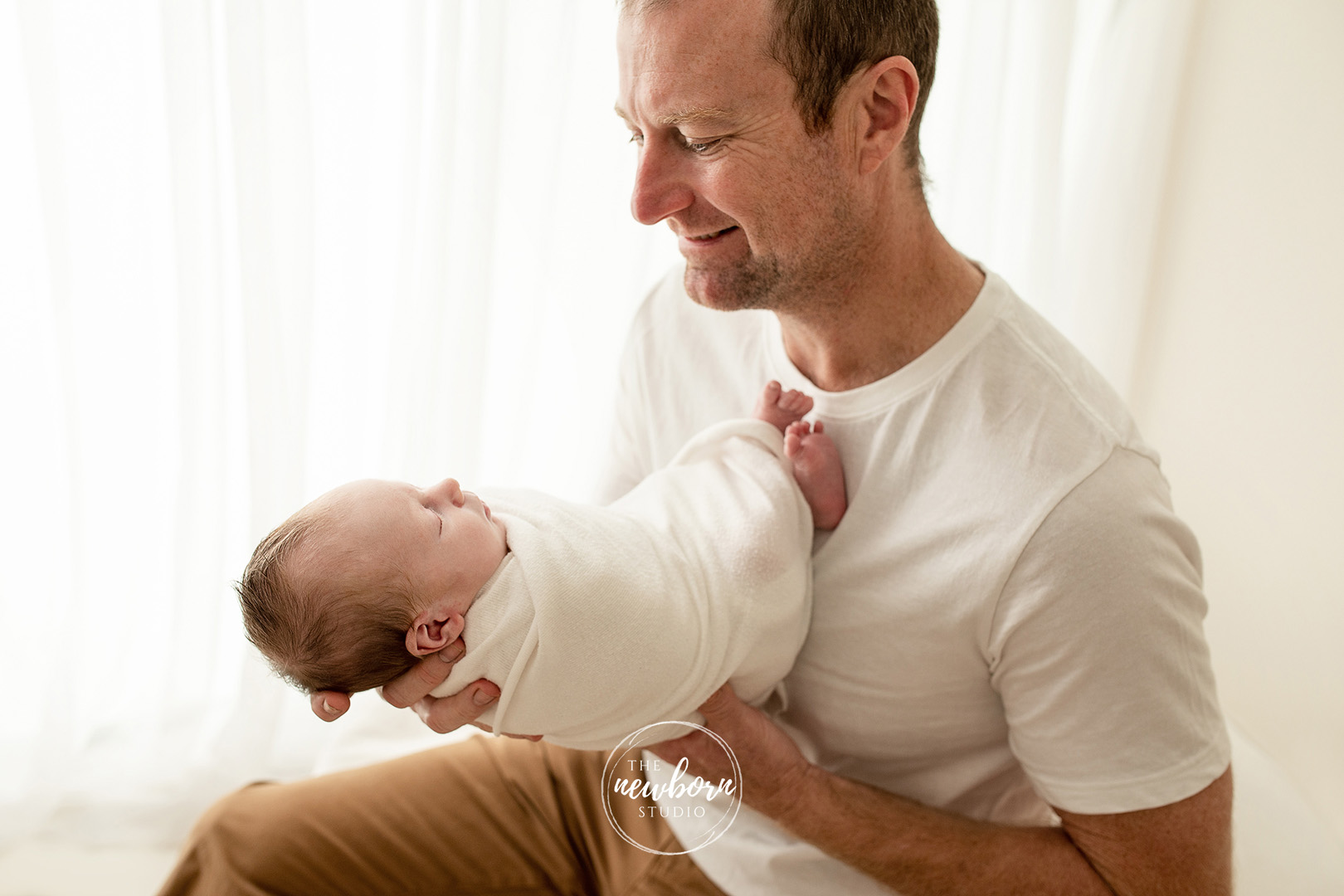 I have work to do today.
If you need to get back to your job, arrange to do that in the afternoon, probably not in the morning before your shoot. You'll be in the Studio until 1pm at the very latest. The rest of the day is yours.
My toddler/kids hates photos.
Ahhh, I've heard that before and I don't mind at all.
I've photographed over 60,000 kids before. KIDS, not newborns! I'm a big kid myself.. there's no "cheese" or "smile" or chocolate-button threats here. Just fun, tickles, games and laughter. Your child will smile when they're happy, so please don't push it. Don't bribe them.
And definitely do.not.give.them.your.phone. They will absolutely scream when you take it off them.
All you need to do is cuddle your child, and I'll work on finding their little personalities.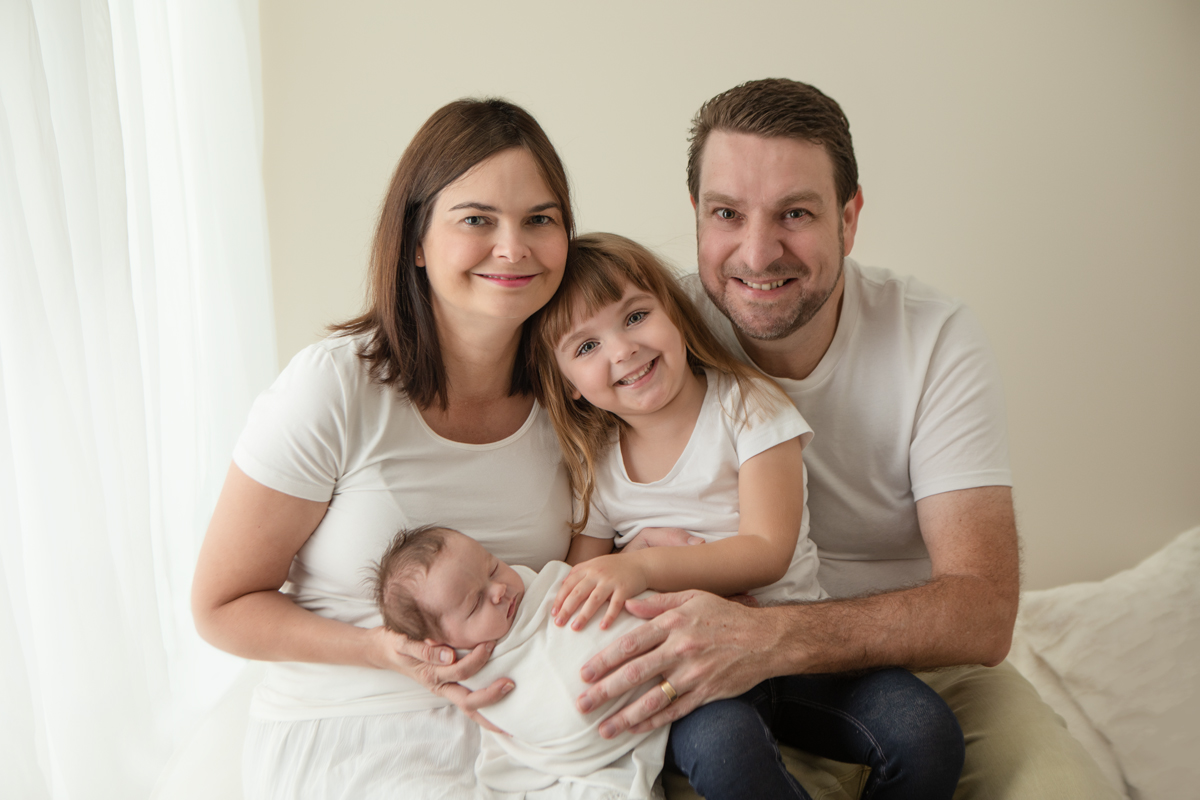 What are we doing here again?
I'm capturing those brand-new moments in your baby's life, that you may be too tired to do yourself.
Don't worry – I'm not a hobbyist with a camera. I'm a Professional, award-winning Master Photographer with over a decade of experience behind me, 3 kids of my own, and hours of experience in the studio getting newborns to sleep.
Your baby is small enough to fit in your arms, and trust me, that will change, quickly. So, let's document it now.
You can't get this time back. 
Grandparents say it all the time. They grow so fast. Let me help you capture these memories.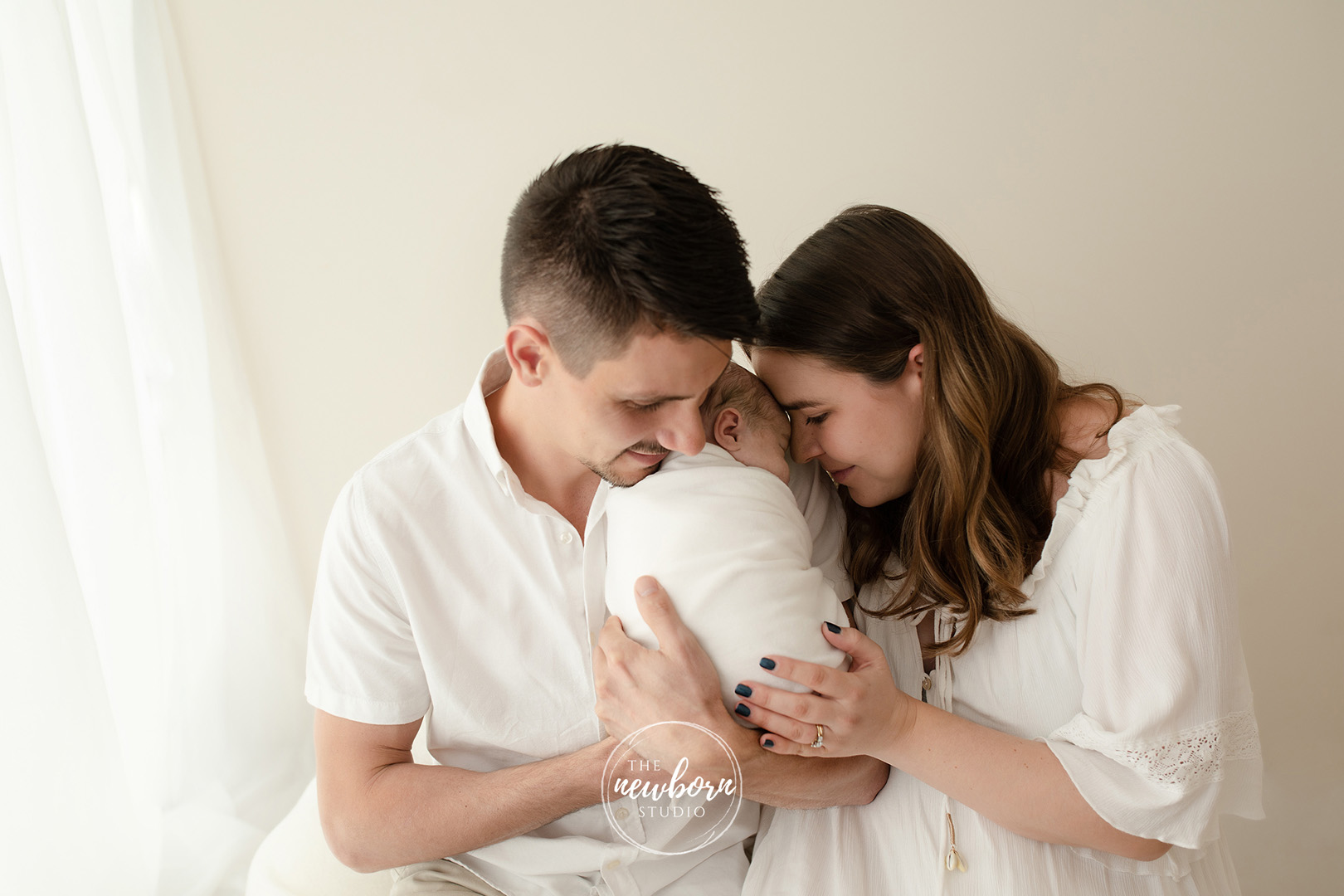 What to wear for family photos, and more.
Most of the time, it's the partner I speak to on the phone, and we've already had a conversation about what everyone is wearing, and probably decided on your outfits.
Our Newborn setups are usually natural and neutral, in creamy white colours. So, aim to dress similarly.
Grab a plain t-shirt or a white business shirt and either jeans, or tan/light brown pants, and you're all set. Don't worry about special shoes, I won't see those in the shot.
Just wear a plain t-shirt – no patterns/logo's/stripes, etc.
I have a studio wardrobe for men and women and shirts that are ready for you to wear, so don't worry if you forget. I have you covered. 
But please hear me – if you love an outfit in particular – if it makes you, YOU – please wear it – bring along your crazy shirt you love and we'll get a photo with you and baby. It's going straight to the pool room.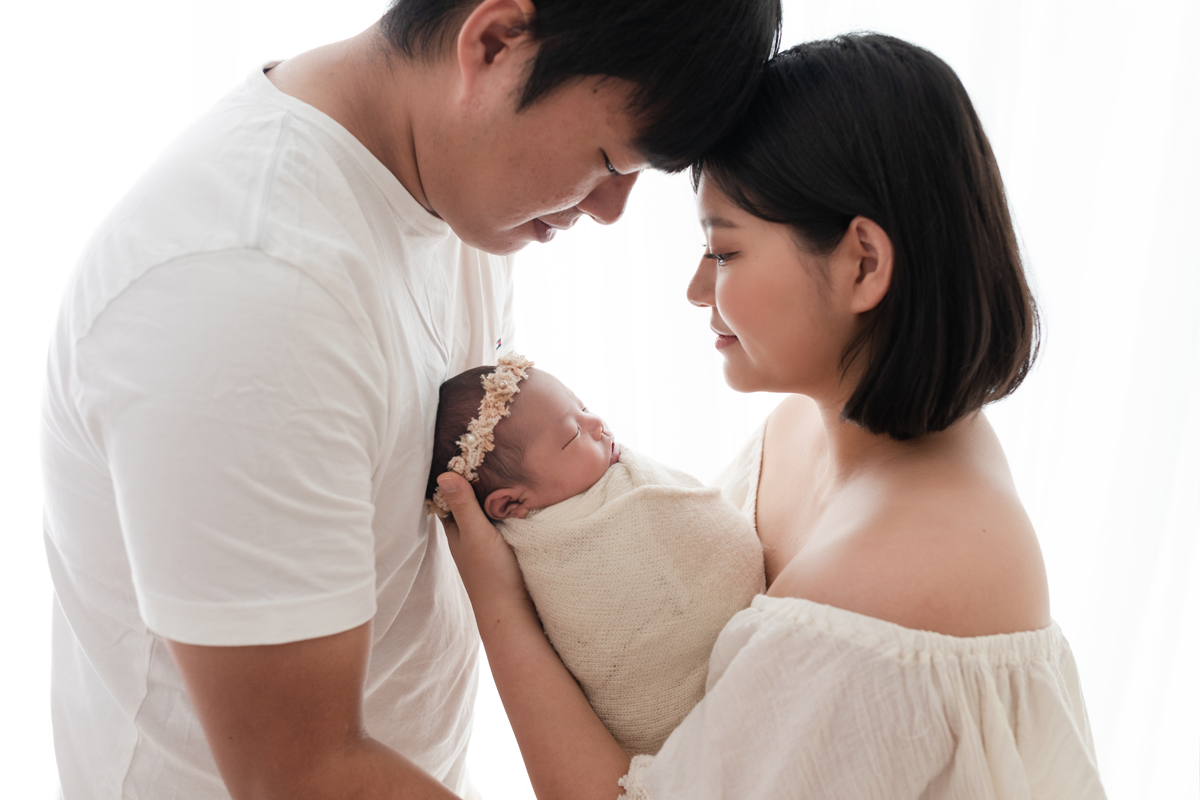 How much does this cost?
On average, clients spend $1500+ on their photo collections.. some spend $900, some spend $3000+. It's totally up to you, how many photos you love, what you want on your walls, and what you must have. 
If you're budgeting for your session, aim for $2000. That's a really nice collection of products and Digital Images.
Your Newborn session is a great time to have a look through products, albums and prints while relaxing on the couch.
Your partner or yourself would have already received pricing and spoken with me on the phone, and I'm happy to chat and answer your questions while I work.
The products and wall art you see in the studio have been printed in the best photo labs in Australia and overseas. You're investing in beautiful quality products, UV protection, some with a 75 year guarantee!
There's nothing to decide on until you see your photos at your Design Appointment – that's where you view your images, choose your products and purchase your faves. So throw me your questions, I'm here to help design something to suit your home, lifestyle and budget.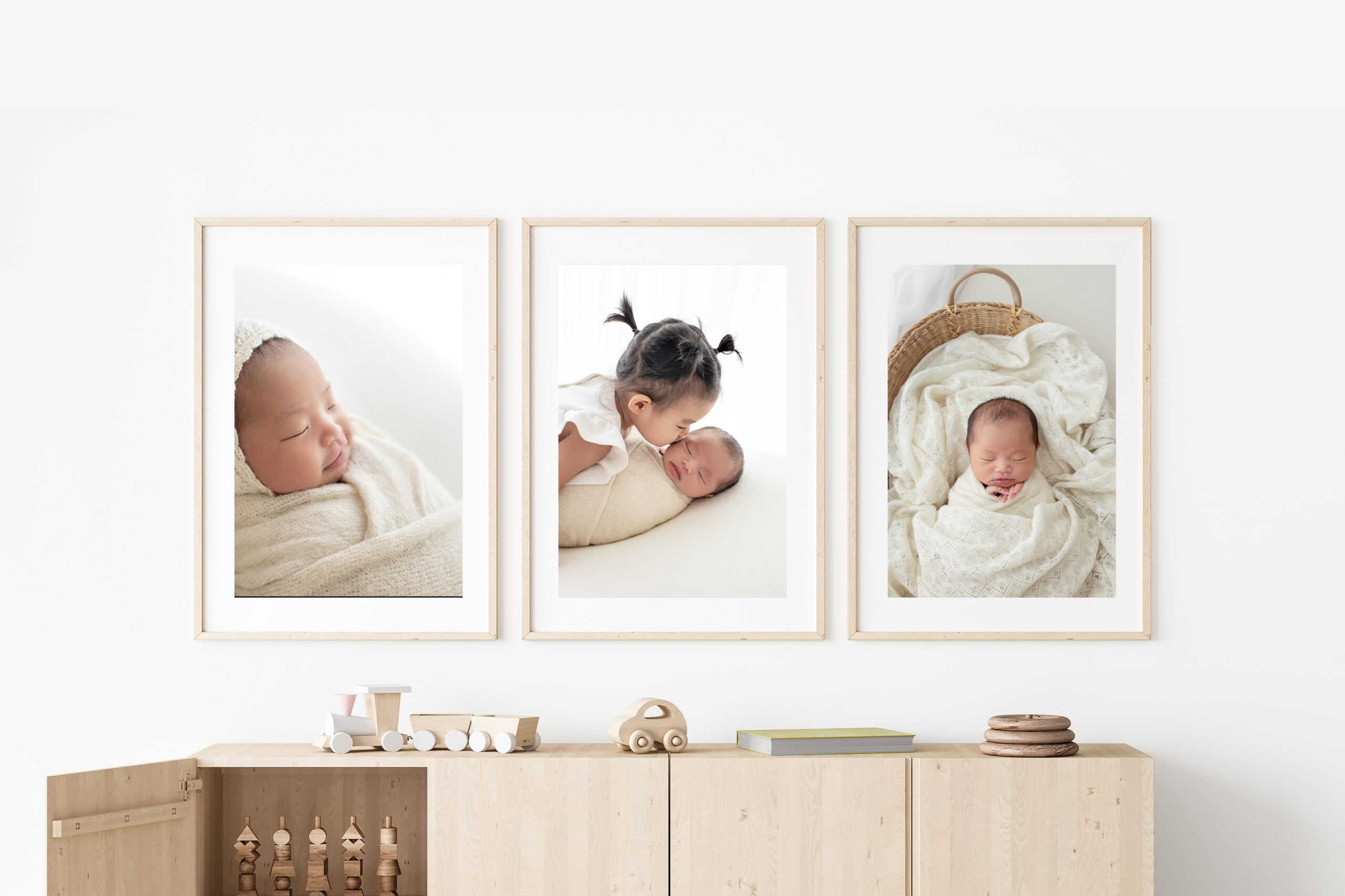 I'm not photogenic.
I've heard that before!
Do you know what – I'm going to make it so easy for you on the day of your shoot!
I'm a little bossy, so I'm going to talk you through what to do, where to sit, how to stand, where to look, what your chin is doing, where to place your hands, etc. I'm going to fix your shirt if it's sitting weird. I'll make sure your hair looks good. 
I know you want to look good – doesn't everybody! So I'll be coaching you through your photos with this in mind. Capturing the best of you, while also keeping it candid and fun.
If you have any specific worries or requests, tell me so I know. Otherwise, I'll talk you through the whole thing, in a non-awkward, casual, jokey and fun way. You might even have fun. 
When do we get the photos?
Before you leave your Newborn session, we'll make a date for a few days time to get you back to the Studio for your Design Appointment. This is where you'll be viewing a slideshow of your photos, choosing your faves, and placing your product order. 50% payment is required to send your images to print, and you can pay in the Studio via credit card, direct transfer or Afterpay.
Can we pay off our photos?
Yes! You can sign up to Payright for pre-approval before you even book your Newborn session. This ensures you have the funds to spend on your products. With Payright, spread your payments out over 3-12 months.
We also offer payment by Afterpay, which is super easy! Just install the app on your phone, sign up and get a limit that you can spend. Afterpay spreads your payment out in 4 equal instalments over 6 weeks. So if your order is $2000, $500 will be deducted on day 1, then again in 2 weeks, 4 weeks, and 6 weeks. All done.
Do I get my hammer yet?
Walls are a pretty personal thing, so if you're precious about your walls and keen to install your artwork by yourself, its all yours.
Otherwise, all our Wall Art (Frames/Canvas etc) are installed on your walls by our qualified Art installer, at no charge.
Save those walls. There's no need to lift a finger. Or a hammer.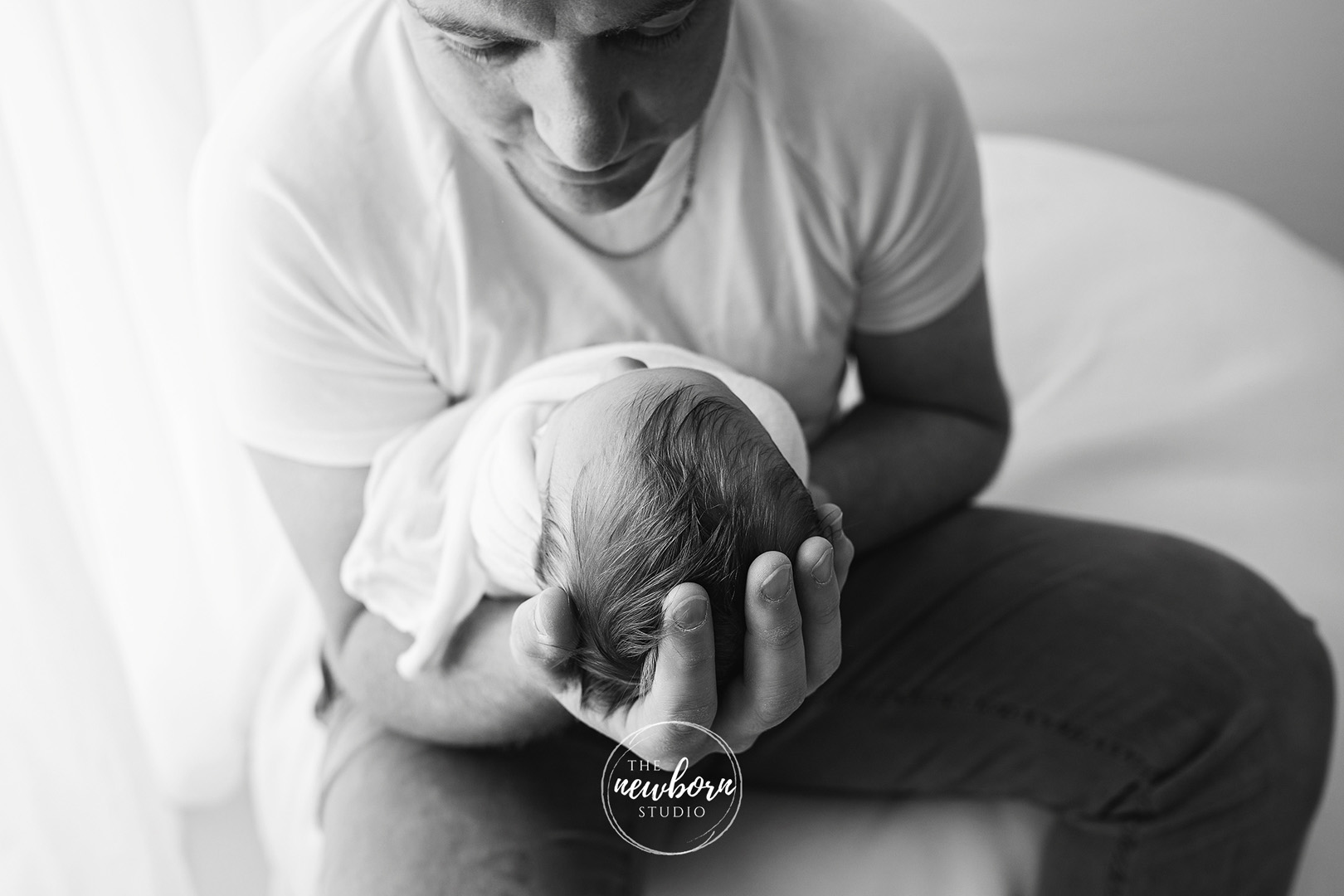 So, Dads, it's pretty simple, right?
Just come along for your photos, enjoy your time with us, capture some gorgeous imagery, and keep beautiful products in your home.
Do your expecting friends a favour, and forward this to them. Cause I know you've all got the same questions, how much does it cost, where are we going, what to wear for family photos… and more. 
0